$16.99
AUD
Category: Australian Authors
"I absolutely loved The Lost Man. I devoured it in a day. Her best yet!" Liane MoriartyThe man lay still in the centre of a dusty grave under a monstrous sky. Two brothers meet at the border of their vast cattle properties under the unrelenting sun of outback Queensland. They are at the stockman''s grav e, a landmark so old, no one can remember who is buried there. But today, the scant shadow it casts was the last chance for their middle brother, Cameron. The Bright family''s quiet existence is thrown into grief and anguish. Something had been troubling Cameron. Did he lose hope and walk to his death? Because if he didn''t, the isolation of the outback leaves few suspects... For readers who loved The Dry and Force of Nature, Jane Harper has once again created a powerful story of suspense, set against a dazzling landscape.LONGLISTED FOR THE ABIA GENERAL FICTION BOOK OF THE YEAR 2019SHORTLISTED FOR THE INDIE BOOK AWARD FOR FICTION 2019 PRAISE FOR THE LOST MAN"I read this with the growing realisation that it was not only another superb thriller but a classic work of fiction by one of the finest novelists now working. Man Booker judges for 2019, are you listening?" New Zealand Herald Weekend Magazine"I started it at noon and at 2am that night I closed it and totally understood what all the fuss was about. It was even better than The Dry" The Age"We''re starting to get spoiled for Jane Harper books, and the quality is not slipping. Her latest is no exception. Harper lays out each card at exactly the right moment, letting the story unwind while the outback almost hums with hostility...the result grips to the end" Adelaide Advertiser"In The Lost Man, Jane Harper surpasses her achievement in The Dry, her multi-awardwinning first novel. A broad range of Australian and international readers will be engaged by the strong setting and mystery storyline of the new novel" Weekend Australian"Like the country it describes, this is a "big" book, and one likely to cement Harper''s place as one of the most interesting Australian crime writers to emerge in the past decade. Her sense of place is acute, but it is her attention to the relationships that are shaped by this unforgiving, magnificent landscape that will linger long after the mystery of stockman''s grave is finally revealed." Sue Turnbull, Sydney Morning Herald ''The Lost Man is her best yet; it''s certainly one of the finest novels of any sort, not only within the genre, that I''ve read in many moons . . . Harper adroitly blends the tension and brisk pace of a thriller with the psychological acuity and stylish prose of literary fiction'' Irish Independent ''In just a couple of years, Jane Harper has soared into the first rank of contemporary crime writers. The Lost Man...returns to the parched landscape she used to such powerful effect in her debut, The Dry ...Three generations of women - the dead man''s mother, wife and daughters - struggle to come to terms with terrible events, and the family''s shocking history holds the key to this super murder mystery'' Sunday Times (UK)''In The Lost Man as in Harper''s previous two novels, place is paramount, a multifaceted character that''s in turns brutal and breathtaking.'' Washington Post''[A] crime masterpiece. The landscape and culture of this remote Australian territory are magnificently evoked as a story of family secrets unfolds. Rarely does a puzzle so complicated fit together perfectly - you''ll be shaking your head in amazement.'' People Magazine Book of the Week''Fabulously atmospheric, the book starts slowly and gradually picks up pace towards a jaw-dropping denouement'' GuardianPRAISE FOR JANE HARPER"The most exciting emerging novelist of the last 12 months...places Harper in the elevated company of the authors she so admires...Gillian Flynn and Lee Child" Mail on Sunday"A storytelling force to be reckoned with" US Publishers Weekly"Thanks to Jane Harper, whose The Dry has gone gangbusters here and internationally, Australia''s very own crime genre, rural noir, is on a roll. [The Lost Man] is as much a family saga and love story as a thriller" Good Weekend Magazine ...Show more
$32.99
AUD
Category: Australian Authors
Just tell the truth and someone will hear it eventually. The Yield in English is the reaping, the things that man can take from the land. In the language of the Wiradjuri yield is the things you give to, the movement, the space between things. Knowing that he will soon die, Albert 'Poppy' Gondiwindi t akes pen to paper. His life has been spent on the banks of the Murrumby River at Prosperous House, on Massacre Plains. Albert is determined to pass on the language of his people and everything that was ever remembered. He finds the words on the wind. August Gondiwindi has been living on the other side of the world for ten years when she learns of her grandfather's death. She returns home for his burial, wracked with grief and burdened with all she tried to leave behind. Her homecoming is bittersweet as she confronts the love of her kin and news that Prosperous is to be repossessed by a mining company. Profoundly moving and exquisitely written, Tara June Winch's The Yield is the story of a people and a culture dispossessed. But it is as much a celebration of what was and what endures, and a powerful reclaiming of Indigenous language, storytelling and identity. ...Show more
$22.99
AUD
Category: Australian Authors
Tim Winton's classic love song to land and place, full of unforgettable characters, is now a feature film starring Garrett Hedlund, Kelly Macdonald and David Wenham.   Georgie Jutland is a mess. At forty, with her career in ruins, she finds herself stranded in White Point with a fisherman she doesn't love and two kids whose dead mother she can never replace. Leached of all confidence, she spends her days in isolated tedium and her nights in a blur of vodka self-recrimination. One morning, in the boozy pre-dawn gloom, she sees, a shadow drifting up the beach below - a loner called Luther Fox, with danger in his wake. ...Show more
$32.99
AUD
Category: Australian Authors | Series: Cormac Reilly Ser.
The heart-stopping new book in the Cormac Reilly series, by the bestselling author of The Ruin and The Scholar. When Peter Fisher is called to the scene of a supposed prank call, his annoyance turns to terror when he realises this is no joke. A young boy says he witnessed a little girl being bundled int o the boot of a car, and Peter believes him. DI Cormac Reilly and Peter search frantically for answers, but find obstacles put in their way by the one person who should be helping them: Superintendent Bryan Murphy. Frustrated and severely short-staffed, Peter and Cormac are pushed to breaking point, resulting in a fatal mistake. Cormac is suspended from duty and Peter is banished to a tiny town on the West Coast of Ireland, where's he's tasked with doing the paperwork in a murder investigation that's supposed to have been resolved. But something isn't adding up, including the mysterious appearance of a young woman and her nine-year-old daughter, who hasn't spoke a word in months . . .   ...Show more
$32.99
AUD
Category: Australian Authors
For readers of Station Eleven and Everything I Never Told You, a debut novel set on the brink of catastrophe, as a young woman chases the world's last birds – and her own final chance for redemption. A dark past. An impossible journey. The will to survive. How far you would you go for love? Franny St one is determined to go to the end of the earth, following the last of the Arctic terns on what may be their final migration to Antarctica. As animal populations plummet and commercial fishing faces prohibition, Franny talks her way onto one of the few remaining boats heading south. But as she and the eccentric crew travel further from shore and safety, the dark secrets of Franny's life begin to unspool. A daughter's yearning search for her mother. An impulsive, passionate marriage. A shocking crime. Haunted by love and violence, Franny must confront what she is really running towards – and from. The Last Migration is a wild, gripping and deeply moving novel from a brilliant young writer. From the west coast of Ireland to Australia and remote Greenland, through crashing Atlantic swells to the bottom of the world, this is an ode to the wild places and creatures now threatened, and an epic story of the possibility of hope against all odds. ...Show more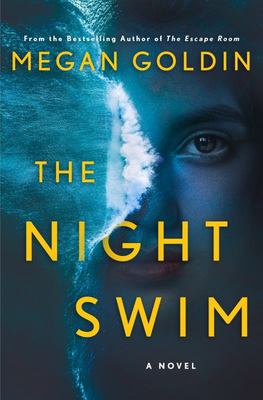 $32.99
AUD
Category: Australian Authors
After the first season of her true crime podcast became an overnight sensation and set an innocent man free, Rachel Krall is now a household name - and the last hope for thousands of people seeking justice. But she's used to being recognised for her voice, not her face. Which makes it all the more unset tling when she finds a note on her car windshield, addressed to her, begging for help. The small town of Neapolis is being torn apart by a devastating rape trial. The town's golden boy, a swimmer destined for Olympic greatness, has been accused of raping a high school student, the beloved granddaughter of the police chief. Under pressure to make Season Three a success, Rachel throws herself into interviewing and investigating - but the mysterious letters keep showing up in unexpected places. Someone is following her, and she won't stop until Rachel finds out what happened to her sister twenty-five years ago. Officially, Jenny Stills tragically drowned, but the letters insists she was murdered - and when Rachel starts asking questions, nobody seems to want to answer. The past and present start to collide as Rachel uncovers startling connections between the two cases that will change the course of the trial and the lives of everyone involved. Electrifying and propulsive, The Night Swim asks- What is the price of a reputation? Can a small town ever right the wrongs of its past? And what really happened to Jenny? ...Show more
$32.99
AUD
Category: Australian Authors
In 1901, the word 'Bondmaid' was discovered missing from the Oxford English Dictionary. This is the story of the girl who stole it. Esme is born into a world of words. Motherless and irrepressibly curious, she spends her childhood in the 'Scriptorium', a garden shed in Oxford where her father and a team of dedicated lexicographers are collecting words for the very first Oxford English Dictionary. Esme's place is beneath the sorting table, unseen and unheard. One day a slip of paper containing the word 'bondmaid' flutters to the floor. Esme rescues the slip and stashes it in an old wooden case that belongs to her friend, Lizzie, a young servant in the big house. Esme begins to collect other words from the Scriptorium that are misplaced, discarded or have been neglected by the dictionary men. They help her make sense of the world. Over time, Esme realises that some words are considered more important than others, and that words and meanings relating to women's experiences often go unrecorded. While she dedicates her life to the Oxford English Dictionary, secretly, she begins to collect words for another dictionary: The Dictionary of Lost Words. Set when the women's suffrage movement was at its height and the Great War loomed, The Dictionary of Lost Words reveals a lost narrative, hidden between the lines of a history written by men. It's a delightful, lyrical and deeply thought-provoking celebration of words, and the power of language to shape the world and our experience of it.   ...Show more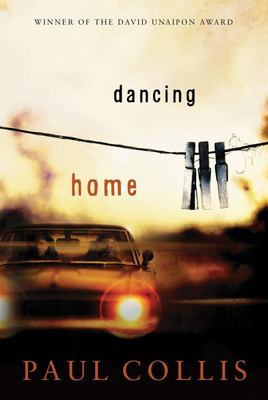 $29.95
AUD
Category: Australian Authors | Series: David Unaipon Award Winners Ser.
'When he was in jail, he'd begun to prepare himself for the fight of his life, a showdown with the policeman, McWilliamsa In Dubbo, he reckoned, he'd face life with death, and see who blinked first.' Blackie and Rips are fresh out of prison when they set off on a road trip back to Wiradjuri country with their mate Carlos. Blackie is out for revenge against the cop who put him in prison on false grounds. He is also craving to reconnect with his grandmother's country. Driven by his hunger for drugs and revenge, Blackie reaches dark places of both mystery and beauty as he searches for peace. He is willing to pay for that peace with his own life. Part road-movie, part 'Koori-noir', Dancing Home announces an original and darkly funny new voice in Indigenous Australian writing. ...Show more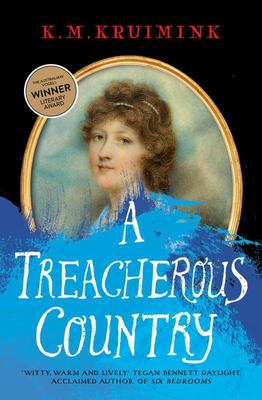 $29.99
AUD
Category: Australian Authors
WINNER OF THE AUSTRALIAN/VOGEL'S LITERARY AWARD There is a woman, somewhere, here, in Van Diemen's Land, unless she had died or otherwise departed, called Maryanne Maginn. Gabriel Fox, the young son of an old English house, arrives in a land both ancient and new. Drawn by the promise of his heart's de sire, and compelled to distance himself from pain at home, Gabriel begins his quest into Van Diemen's Land. His guide, a Cannibal who is not all he seems, leads him north where Gabriel might free himself of his distracting burden and seek the woman he must find. As Gabriel traverses this wild country, he uncovers new truths buried within his own memory. Authentic, original and playful, A Treacherous Country is a novel of loyalty, wisdom and the freedom to act. ...Show more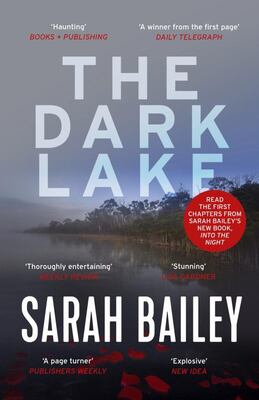 $14.99
AUD
Category: Australian Authors
A tight-knit community is shocked by revelations from decades past in this "enthralling" (Associated Press) literary mystery that "will keep you racing toward the end" (Lisa Gardner). The lead homicide investigator in a rural town, Detective Sergeant Gemma Woodstock is deeply unnerved when a high school classmate is found strangled, her body floating in a lake. And not just any classmate, but Rosalind Ryan, whose beauty and inscrutability exerted a magnetic pull on Smithson High School, first during Rosalind's student years and then again when she returned to teach drama.   As much as Rosalind's life was a mystery to Gemma when they were students together, her death presents even more of a puzzle. What made Rosalind quit her teaching job in Sydney and return to her hometown? Why did she live in a small, run-down apartment when her father was one of the town's richest men? And despite her many admirers, did anyone in the town truly know her?   Rosalind's enigmas frustrate and obsess Gemma, who has her own dangerous secrets--an affair with her colleague and past tragedies that may not stay in the past. Brilliantly rendered, THE DARK LAKE has characters as compelling and mysteries as layered as the best thrillers from Gillian Flynn and Sophie Hannah. ...Show more
$19.99
AUD
Category: Australian Authors | Reading Level: Adult
*Soon to be a major motion picture starring Jennifer Lawrence* A brilliant literary debut, inspired by a true story: the final days of a young woman accused of murder in Iceland in 1829.   Set against Iceland's stark landscape, Hannah Kent brings to vivid life the story of Agnes, who, charged with the b rutal murder of her former master, is sent to an isolated farm to await execution.   Horrified at the prospect of housing a convicted murderer, the family at first avoids Agnes. Only T ti, a priest Agnes has mysteriously chosen to be her spiritual guardian, seeks to understand her. But as Agnes's death looms, the farmer's wife and their daughters learn there is another side to the sensational story they've heard.   Riveting and rich with lyricism, BURIAL RITES evokes a dramatic existence in a distant time and place, and asks the question, how can one woman hope to endure when her life depends upon the stories told by others? ...Show more
$32.99
AUD
Category: Australian Authors
Growing up can feel like a death sentence Life in a troubled neighbourhood demands too much too young. But Sonny wouldn't really know. Watching the world from her bedroom window, she exists only in second-hand romance novels and falls for any fast-food employee who happens to spare her a glance. Everyth ing changes with the return of Vince, a boy who became a legend after he was hauled away in handcuffs at fourteen. Sonny and Vince used to be childhood friends. But with all that happened in-between, childhood seems so long ago. It will take two years of juvie, an inebriated grandmother and a porn stash for them to meet again. The Coconut Children is an urgent, moving and wise debut from a young and gifted storyteller. ...Show more