$39.99
AUD
Category: Australian Non-Fiction
The annual bible for lovers of Australian wine, detailing the best wineries and vintages of the key regions.   For over thirty years James Halliday has been Australia's most respected wine critic, and his Halliday Wine Companion is recognized as the industry benchmark for Australian wine. A best-sellin g annual, the Halliday Wine Companion is the go-to guide for wine ratings, regions, best varietals, winery reviews and a curated selection of the best wines in Australia. The 2021 edition has been completely revised to bring readers up-to-the-minute information.   In his inimitable style, Halliday shares his extensive knowledge of wine through detailed tasting notes with points, price, value symbol and advice on best-by drinking, as well as each wine's closure and alcohol content. He provides information about wineries and winemakers, including vineyard sizes, opening times and contact details. The perfect self-purchase or gift for the wine lover in your life.   ...Show more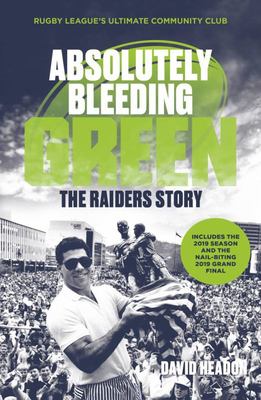 $32.99
AUD
Category: Australian Non-Fiction
The story of the Canberra Raiders football club, from the early days of community games, now updated to cover the successful 2019 season and the nail-biting 2019 NRL Grand Final in a brand new chapter.
$32.99
AUD
Category: Australian Non-Fiction | Reading Level: 4 Non Fiction
This remarkable book is about everything from echidnas to evolution, cosmology to cooking, sex and science and spirits to Schrodinger's cat. Tyson Yunkaporta looks at global systems from an Indigenous perspective. He asks how contemporary life diverges from the pattern of creation. How does this affect us? How can we do things differently? Sand Talk provides a template for living. It's about how lines and symbols and shapes can help us make sense of the world. It's about how we learn and how we remember. It's about talking to everybody and listening carefully. It's about finding different ways to look at things. Most of all it's about Indigenous thinking, and how it can save the world. ...Show more
$24.99
AUD
Category: Australian Non-Fiction
While most of us live in cities clinging to the coastal fringe, our sense of what an Australian is, or should be, is drawn from the vast and varied inland called the bush. But what do we mean by 'the bush', and how has it shaped us? Starting with his forebears' battle to drive back nature and eke a livi ng from the land, Don Watson explores the bush as it was and as it now is- the triumphs and the ruination, the commonplace and the bizarre, the stories we like to tell about ourselves and the national character, and those we don't. A milestone work of memoir, travel writing and history, The Bushtakes us on a profoundly revelatory and entertaining journey through the Australian landscape and character. ...Show more
$39.99
AUD
Category: Australian Non-Fiction
Across Australia, early Europeans commented again and again that the land looked like a park. With extensive grassy patches and pathways, open woodlands and abundant wildlife, it evoked a country estate in England. Bill Gammage has discovered this was because Aboriginal people managed the land in a far more systematic and scientific fashion than we have ever realised. For over a decade, Gammage has examined written and visual records of the Australian landscape. He has uncovered an extraordinarily complex system of land management using fire and the life cycles of native plants to ensure plentiful wildlife and plant foods throughout the year. We know Aboriginal people spent far less time and effort than Europeans in securing food and shelter, and now we know how they did it. With details of land-management strategies from around Australia, The Biggest Estate on Earth rewrites the history of this continent, with huge implications for us today. Once Aboriginal people were no longer able to tend their country, it became overgrown and vulnerable to the hugely damaging bushfires we now experience. And what we think of as virgin bush in a national park is nothing of the kind. ...Show more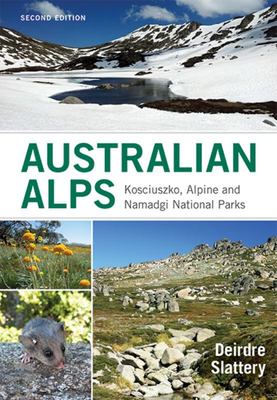 $45.00
AUD
Category: Australian Non-Fiction
Australian Alps is a fascinating guide to Kosciuszko, Alpine and Namadgi National Parks. It introduces the reader to some of Australia's highest mountains, their climate, geology and soils, plants and animals and their human history. It traces the long-running conflicts between successive users of the m ountains and explores the difficulties in managing the land for nature conservation.The book gives credit to little-known or understood stories of the people who have worked to establish better understanding of the Alps, especially their vital role as the major water catchments for south-eastern Australia. This new edition updates many themes, including the involvement of Aboriginal people in the region, catchment function and condition, pest plants and animals, fire and the issue of climate change.Written by a specialist with over 25 years' experience in community education in and about the Australian Alps National Parks, this new edition features many excellent natural history and historical photographs. Ideal as support information for field trips, it will make a wonderful memento of an alpine visit.This book acts as a detailed companion to park interpretive material and to topic-specific field guides: it caters for readers who want a broad overview of areas of interest they will come across in a visit to the mountains. ...Show more
$29.99
AUD
Category: Australian Non-Fiction
Childhood stories of family, country and belonging What is it like to grow up Aboriginal in Australia? This anthology, compiled by award-winning author Anita Heiss, showcases many diverse voices, experiences and stories in order to answer that question. Accounts from well-known authors and high-profile identities sit alongside those from newly discovered writers of all ages. All of the contributors speak from the heart - sometimes calling for empathy, oftentimes challenging stereotypes, always demanding respect. This groundbreaking collection will enlighten, inspire and educate about the lives of Aboriginal people in Australia today. Contributors include- Tony Birch, Deborah Cheetham, Adam Goodes, Terri Janke, Patrick Johnson, Ambelin Kwaymullina, Jack Latimore, Celeste Liddle, Amy McQuire, Kerry Reed-Gilbert, Miranda Tapsell, Jared Thomas, Aileen Walsh, Alexis West, Tara June Winch, and many, many more. ...Show more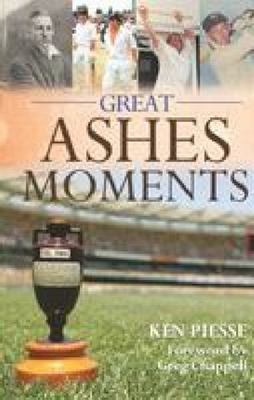 $15.00
AUD
Category: Australian Non-Fiction
Anglo-Australian cricket battles have been a highlight on the sporting calender for 150 years and more. From Bradman to Benaud and Waugh to Warne, Great Ashes Moments highlights the champions, their quintessential moments and their favourite stories, tall and true.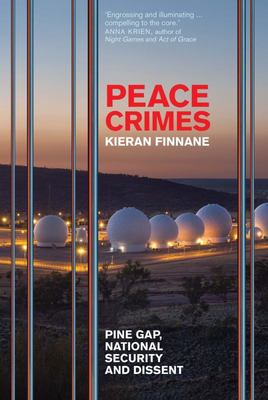 $32.99
AUD
Category: Australian Non-Fiction
At the closely guarded and secretive military facility, Pine Gap in Australia's Northern Territory, police arrest six nonviolent activists. Their crime- to step through a fence, lamenting and praying for the dead of war. They call themselves Peace Pilgrims. The Crown calls them a threat to national sec urity and demands gaol time. Their political trials, under harsh Cold War legislation, tell a story of obsessive Australian secrecy about the American military presence on our soil and the state's hardline response to dissent. In Peace Crimes, Alice Springs journalist Kieran Finnane gives a gripping account of what prompts the Pilgrims to risk so much, interweaving local events and their legal aftermath with this century's disturbing themes of international conflict and high-tech war. She asks, what responsibilities do we have as Australians for the covert military operations of Pine Gap and what are we going to do about them? ...Show more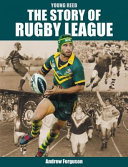 $19.99
AUD
Category: Australian Non-Fiction
Here, for the first time, is the 110 year history of rugby league in oneinformative book. All the great namesare here with wonderful stories,essential statistics and rare photosof players, clubs and key events.Expertly told by Andrew Ferguson,The Story of Rugby League is boundto inform, entertain and am aze anysporting fan or budding champion.Andrew ...Show more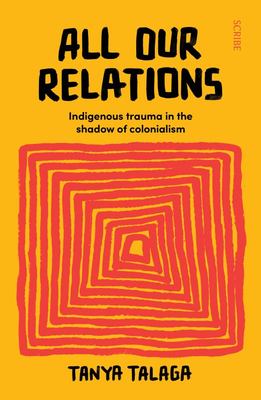 $27.99
AUD
Category: Australian Non-Fiction
The world's Indigenous communities are fighting to live and dying too young. In this vital and incisive work, Tanya Talaga explores intergenerational trauma and the alarming rise of youth suicide. From Northern Ontario to Nunavut, Norway, Brazil, Australia, and the United States, the Indigenous experien ce in colonised nations is startlingly similar and deeply disturbing. It is an experience marked by the violent separation of Peoples from the land, the separation of families, and the separation of individuals from traditional ways of life - all of which has culminated in a spiritual separation that has had an enduring impact on generations of Indigenous children. As a result of this colonial legacy, too many communities today lack access to the basic determinants of health - income, employment, education, a safe environment, health services - leading to a mental health and youth suicide crisis on a global scale. But, Talaga reminds us, First Peoples also share a history of resistance, resilience, and civil rights activism, from the Occupation of Alcatraz led by the Indians of All Tribes, to the Northern Ontario Stirland Lake Quiet Riot, to the Standing Rock protests against the Dakota Access Pipeline, which united Indigenous Nations from across Turtle Island in solidarity. All Our Relations is a powerful call for action, justice, and a better, more equitable world for all Indigenous Peoples. 'An essential work of nonfiction . . . Through storytelling, on-the-ground reporting, literature surveys, and plenty of statistics, Talaga demonstrates the extent to which Indigenous children continue to live under the full weight of colonial history . . . All children, she writes, 'need to know who their ancestors are, who their heroes and villains are.' In All Our Relations, Talaga restores that basic right to Indigenous children who have been robbed of it. And the rest of us, as an epigraph from author Thomas King makes clear, no longer have the excuse of saying we haven't heard this story. Talaga alone has told it twice now.' -Quill & Quire Praise for Seven Fallen Feathers- 'An urgent and unshakable portrait of the horrors faced by Indigenous teens going to school in Thunder Bay, Ontario, far from their homes and families . . . Talaga's incisive research and breathtaking storytelling could bring this community one step closer to the healing it deserves.' -Booklist, Starred Review Praise for Seven Fallen Feathers- 'Talaga's research is meticulous and her journalistic style is crisp and uncompromising . . . The book is heartbreaking and infuriating, both an important testament to the need for change and a call to action.' -Publishers Weekly Starred Review ...Show more
$34.99
AUD
Category: Australian Non-Fiction
The history of Australia's intelligence operations in the early 20th century reveals the dark underside of Australian politics, including early infiltration by Russian agents, persecution of innocent civilians, and corruption, right up to the prime minister's office. Dozens of Russian anarchists, socia lists and communists arrived in Australia from 1905, fleeing repression in their homeland. Finding work in the Queensland cane fields, Russian activists recruited in working men's groups for their revolutionary cause, laying the foundations for infiltration by Soviet intelligence services of the unions and Communist Party of Australia decades later. This is just one of the many fascinating stories former intelligence officer John Fahey has uncovered in the archives of Australia, MI5 and the CIA. He shows that Australia was under sustained attack from external threats as early as 1908, threats the country consistently failed to address effectively. He identifies the first German spy in Australia, as well as a group of highly respected Jewish businessmen in Melbourne who were Soviet agents, and an Australian woman who worked for Soviet military intelligence in the United States. Internal security work is dirty work, and never more so than when ruthless politicians and police use intelligence services for their own ends. Fahey has discovered that old boys' networks at the highest levels enabled security agencies to mislead judicial inquiries, spy on members of parliament and other bureaucrats, and persecute innocent citizens in the interwar years. Traitors and Spies tells the story of Australia's intelligence operations before ASIO was established, and reveals the dark side of Australian politics in the first half of the twentieth century. ...Show more