$45.00
AUD
Category: Australian Non-Fiction
Loving Country is a book that inspires ultimate respect for Mother Earth and the role of her custodians. While readers are encouraged to discover the sacred country of Australia in an open-minded and sensitive manner, the intention of this book is to foster communication and understanding between all pe oples and country, to bring about a range of environmental and social changes. Co-authors Bruce Pascoe and Vicky Shukuroglou hope to empower communities to tell their own stories, and for people to honour them and the country from which they have grown. Beautifully designed, all of the writing and photography in Loving Country has been created in consultation with communities. From the ingenious fish traps at Brewarrina and the rivers that feed the Great Barrier Reef, to the love stories of Wiluna and the whale story of Margaret River, there is so much to celebrate and admire about the oldest continuing culture in the world. For those who want to do more than a whistle-stop tour of Australia, this book offers some keys to unlock and reveal the heart of this loving country. ...Show more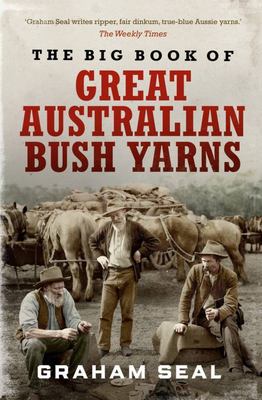 $32.99
AUD
Category: Australian Non-Fiction
Two of Graham Seal's bestselling collections of stories from around Australia, now in one volume.  
$29.99
AUD
Category: Australian Non-Fiction
'It was a simpler time'. We had more fun back then'. 'Everyone could afford a house'. There's plenty of nostalgia right now for the Australia of the past, but what was it really like? In The Land Before Avocado, Richard Glover takes a journey to an almost unrecognisable Australia. It's a vivid portrait of a quite peculiar land: a place that is scary and weird, dangerous and incomprehensible, and, now and then, surprisingly appealing. It's the Australia of his childhood. The Australia of the late '60s and early '70s. Let's break the news now: they didn't have avocado. It's a place of funny clothing and food that was appalling, but amusingly so. It also the land of staggeringly awful attitudes - often enshrined in law - towards anybody who didn't fit in. The Land Before Avocado will make you laugh and cry, be angry and inspired. And leave you wondering how bizarre things were, not so long ago. Most of all it will make you realise how far we've come - and how much further we can go. ...Show more
$39.99
AUD
Category: Australian Non-Fiction
Culture is Life is a modern, photographic celebration of the diversity of Indigenous Australians. In the same way that Humans of New York offered interesting life stories to give context to images of everyday New Yorkers, pre-eminent photographer Wayne Quilliam has collected over 500 images and intervie ws with Indigenous people across the country. His work explores the nuances of Indigenous thinking and identity, and focuses on how the First peoples view their place within the contemporary culture of Australia. The people featured in this book include many high-profile Indigenous Australians, as well as community members of different ages from Tasmania to the Torres Strait, offering insights into the dreams of youth and the reflections of Elders. With a short quote sitting next to each image, this book is an accessible gateway to better understand and appreciate the lives of Aboriginal and Torres Strait Islander Australians, presented as a stunning and contemporary photo book.     ...Show more
$29.99
AUD
Category: Australian Non-Fiction
From the bestselling author of Strayapedia comes the definitive dictionary of the year the world went to sh*t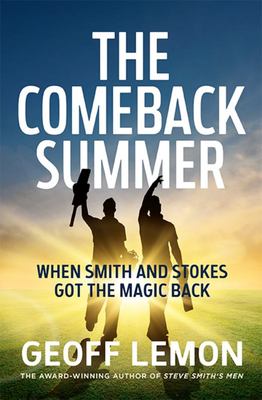 $29.99
AUD
Category: Australian Non-Fiction
The captain of the Australian team: a batsman on the way to being the greatest of all time. The star of the English team: an all-rounder breaking record after record. Both disgraced in enormous scandals of very different kinds. Both attempting a path to personal and professional redemption, through Worl d Cups and county games. All culminating in a meeting of cricket's biggest rivalry: the 2019 Ashes. It was always going to be a summer to remember. The follow-up to Geoff Lemon's multi-award-winning Steve Smith's Men is an equally insightful, thrilling and sharply observed take on the cricketing world, with a cast of finely drawn characters, vivid backdrops and a series of incredible events, both on and off the field. ...Show more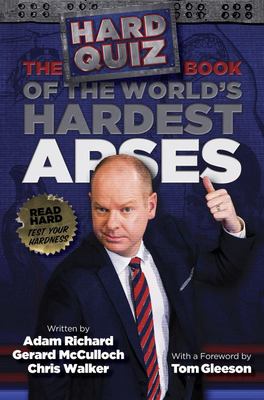 Hard Quiz Book of the Worlds Hardest Arses
by Gerard McCulloch; Adam Richard; Chris Walker; Foreword by Tom Gleeson (As told to)
$32.99
AUD
Category: Australian Non-Fiction
Every week, more than a million viewers tune in to the ABC's HARD QUIZ to watch Tom Gleeson grill four regular Australians about their expert subjects. Tom's crack team of writers and researchers at HARD QUIZ Headquarters, or HQHQ, have written thousands of brain-busting questions on hundreds of curly t opics to test the mettle of those battling it out for the BIG BRASS MUG. Now it's your turn! HQHQ brings you the definitive list of the top twenty hardest a**es and the incredible stories behind them. Who is harder, Winston Churchill or Dolly Parton? How did the theft of a 12-year-old's bike change the course of sporting history? What was the Oxygen Catastrophe, and how did it nearly destroy all life on earth? Why is the Southern Cassowary Australia's resident murder bird? Become the star of the show as you challenge your friends, family and fiercest enemies to a HARD OFF with actual HARD QUIZ questions. It's time to read ... HARD! ...Show more
To My Country
by Ben Lawson; Bruce Whatley (Illustrator)
$29.99
AUD
Category: Australian Non-Fiction
On January 10, Ben touched the hearts of Australians with the reading of his poem To My Country in response to the Australian bushfires. This gorgeous 4 colour book combines Ben's heartfelt words with stunning illustrations by Bruce Whatley.  
$29.99
AUD
Category: Australian Non-Fiction | Reading Level: 4 Non Fiction
RICHARD GLOVER: ''You won't agree with all her rules – I, for one, am a great believer in the word "pash" – but there is a good laugh, and a lively argument, to be had on every page.'' 488 Rules for Life is Kitty Flanagan's way of making the world a more pleasant place to live. Applying truth and wit to modern problems. An antidote to stupidity. 488 Rules for Life is not a self-help book, because it's not you who needs help, it's other people. Whether they're walking and texting, asphyxiating you on public transport with their noxious perfume cloud, or leaving one useless square of toilet paper on the roll, a lot of people just don't know the rules. But thanks to Kitty Flanagan's comprehensive guide to modern behaviour, our world will soon be a much better place. A place where people don't ruin the fruit salad by putting banana in it … where your co-workers respect your olfactory system and don't reheat their fish curry in the office microwave ... where middle aged men don't have ponytails … What started as a joke on Kitty Flanagan's popular segment on ABC TV's The Weekly, is now a quintessential reference book with the power to change society. (Or, at least, make it a bit less irritating.) What people (okay, Kitty Flanagan) are saying about this book: 'You're welcome everyone. Thank god for me.' 'I'd rather be sad and lonely, but right.' 'There's not actually 488 rules in here but it sure feels like it'. ...Show more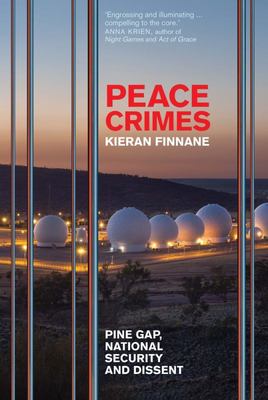 $32.99
AUD
Category: Australian Non-Fiction
At the closely guarded and secretive military facility, Pine Gap in Australia's Northern Territory, police arrest six nonviolent activists. Their crime- to step through a fence, lamenting and praying for the dead of war. They call themselves Peace Pilgrims. The Crown calls them a threat to national sec urity and demands gaol time. Their political trials, under harsh Cold War legislation, tell a story of obsessive Australian secrecy about the American military presence on our soil and the state's hardline response to dissent. In Peace Crimes, Alice Springs journalist Kieran Finnane gives a gripping account of what prompts the Pilgrims to risk so much, interweaving local events and their legal aftermath with this century's disturbing themes of international conflict and high-tech war. She asks, what responsibilities do we have as Australians for the covert military operations of Pine Gap and what are we going to do about them? ...Show more
$34.99
AUD
Category: Australian Non-Fiction
From one of India's finest writers, thinkers and commentators, a memoir of a love affair with cricket. As a fan, player, writer, scholar, controversialist and administrator, Ramachandra Guha has spent a life with cricket. In this book, Guha offers both a brilliantly charming memoir and a charter of th e life of cricket in India. He traces the game across every level at which it is played: school, college, club, state and country. He offers vivid portraits of local heroes, provincial icons and international stars. Following the narrative of his life intertwined and in love with the sport, Guha captures the magic of bat and ball that has ensnared billions. ...Show more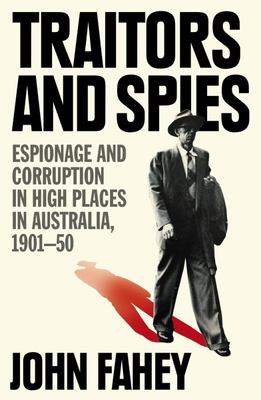 $34.99
AUD
Category: Australian Non-Fiction
The history of Australia's intelligence operations in the early 20th century reveals the dark underside of Australian politics, including early infiltration by Russian agents, persecution of innocent civilians, and corruption, right up to the prime minister's office. Dozens of Russian anarchists, social ists and communists arrived in Australia from 1905, fleeing repression in their homeland. Finding work in the Queensland cane fields, Russian activists recruited in working men's groups for their revolutionary cause, laying the foundations for infiltration by Soviet intelligence services of the unions and Communist Party of Australia decades later. This is just one of the many fascinating stories former intelligence officer John Fahey has uncovered in the archives of Australia, MI5 and the CIA. He shows that Australia was under sustained attack from external threats as early as 1908, threats the country consistently failed to address effectively. He identifies the first German spy in Australia, as well as a group of highly respected Jewish businessmen in Melbourne who were Soviet agents, and an Australian woman who worked for Soviet military intelligence in the United States. Internal security work is dirty work, and never more so than when ruthless politicians and police use intelligence services for their own ends. Fahey has discovered that old boys' networks at the highest levels enabled security agencies to mislead judicial inquiries, spy on members of parliament and other bureaucrats, and persecute innocent citizens in the interwar years. Traitors and Spies tells the story of Australia's intelligence operations before ASIO was established, and reveals the dark side of Australian politics in the first half of the twentieth century. ...Show more