$14.99
AUD
Category: Board Books
Bluey and Bingo head to the pool with Dad. What could go wrong? A gorgeous board book for kids of all ages. Bluey has been a phenomenal success since airing on ABC KIDS in October 2018, amassing legions of dedicated fans and hugely popular ranges of books, toys, clothes, games and more. It holds the cov eted position of being the most watched program ever on ABC iView, with over 260 million plays for Series One, and is the winner of an International Emmy for Most Outstanding Children's Programme.   ...Show more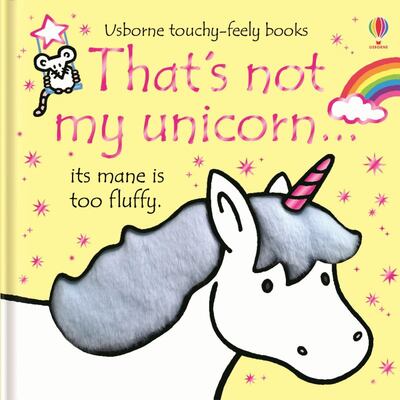 $14.99
AUD
Category: Board Books | Series: That's Not My... | Reading Level: Children's - Kindergarten, Age 5-6
The 50th title in the internationally best-selling That s not my... series. This sparkly, touchy-feely book features a magical unicorn to talk about, and a little white mouse to spot on every page. Babies and toddlers will love turning the pages and touching the textured patches as they try to find thei r unicorn. ...Show more
$14.99
AUD
Category: Board Books | Series: That's Not My...
Every double page of this book features an interesting texture to feel, such as bumpy teeth or slippery flippers, as the reader explores the surface of a toy dinosaur. Combined with simple text and illustrations this is intended to help very young children develop sensory and language awareness.
$14.99
AUD
Category: Board Books
It's Bingo's turn to take Bob Bilby home. Will he have fun with Bluey and Bingo?  
$14.99
AUD
Category: Board Books | Series: Bluey
Join Bluey on a dreamy night-time adventure. What will you see in the dark? Not wanting to go to bed, Bluey wishes she was a nocturnal fruit bat that stays up all night. Soon she finds herself flying through the night sky. Bluey has been a phenomenal success since airing on ABC KIDS in October 2018, a massing legions of dedicated fans and taking the coveted position of being the most watched program ever on ABC iView, with over 100 million plays. It has also topped the Australian iTunes Kids Chart with the series peaking at #1 and consistently remaining in the Top 5. ...Show more
Wheels
by Sally Sutton
$15.99
AUD
Category: Board Books
An ode to things-that-go from the internationally bestselling creators of Roadworks. Rumbly wheels, grumbly wheels, Hauling-up-the-hill wheels. Wheels go fast, wheels go slow. Shout what's coming, if you know! On the heels of Dig, Dump, Roll, comes another interactive read-aloud from Sally Sutton and Br ian Lovelock. In this story, a boy and his sister watch vehicles pass on a town street and have to guess what's coming, each time they see the wheels. In the end, they get to be the ones with wheels, as they ride their scooters away.     ...Show more
$14.99
AUD
Category: Board Books | Series: That's Not My...
Another new title in the highly successful That's not my.... series, featuring touchy-feely patches to explore and a little white mouse to look for on every page. The That's not my... series has sold millions of copies worldwide. Llamas are popular at the moment.
$9.99
AUD
Category: Board Books
Join the baby animals in this Easter-themed board book. The simple, rhyming text reveals each baby animal's favourite Easter treat. Then, on the final spread, the animals have a treat for you! Little ones will love to explore the shaped tabs on every page.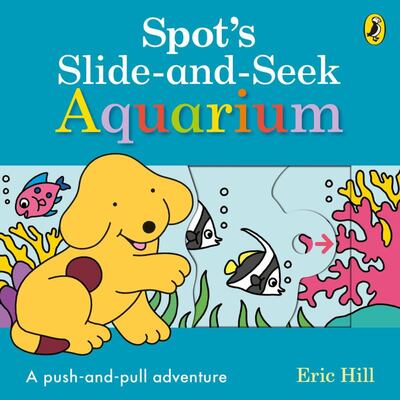 $14.99
AUD
Category: Board Books
Spot and Dad are off to the aquarium - but will Spot find the clownfish he's looking for? Curious minds will love exploring the aquarium with Spot in this colourful board book, which features a sturdy novelty to slide, push, jiggle or pull on every spread . . . The gentle narrative is perfect for read ing aloud, whilst the interactive novelty on every spread helps children to engage and explore. ...Show more
$19.99
AUD
Category: Board Books
Cards, presents, balloons ... it's party time! Join Maisy and her friends in a fun interactive adventure, with flaps to lift and tabs to pull on every page. Walker Books is proud to present this extra-special anniversary edition of the classic pop-up story - originally published in 1998 - Happy Birthda y, Maisy to celebrate 30 years of our beloved mouse. From friends to learning to fun, it's always more fun with Maisy! ...Show more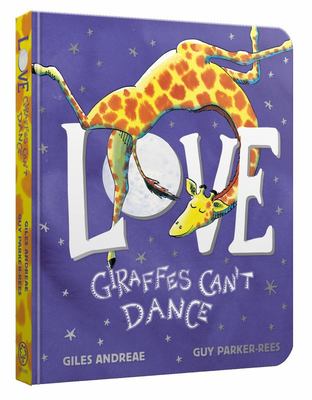 $14.99
AUD
Category: Board Books
Join Gerald the Giraffe and friends for a sparkling celebration of LOVE! From the creators of the bestselling Giraffes Can't Dance comes a brand-new rhyming story filled with joy and love... and all your favourite characters from the bestselling classic! This magical moonlit rhyme is ideal for sharing and reading aloud with loved ones, and as a sturdy board book, it's perfect for even the littlest hands. The perfect gift to say 'I love you' on Valentine's Day, or at any time of the year. Praise for Giraffes Can't Dance: "All toddlers should grow up reading this" Daily Mail "A modern classic" Baby & Me "A joyful read about an outsider who finds acceptance on his own terms . . . there's also a simple moral about tolerance and daring to be different" Junior "A fantastically funny and wonderfully colourful romp" Daily Telegraph ...Show more
$9.99
AUD
Category: Board Books
Bring your favourite characters to life with this interactive board book based on the bestselling picture book by Julia Donaldson and Axel Scheffler.What happens when a tiny snail hitches a lift on the tail of an enormous whale? Push and pull the tabs to see them head off on an amazing journey around th e world, help the snail with her big plan to save the whale after disaster strikes and he is beached in a bay, and then slide out the big tab on the last page to watch them both travel safely away - hooray!The Snail and the Whale: A Push, Pull and Slide Book is the perfect introduction to the bestselling picture book The Snail and the Whale by Julia Donaldson and Axel Scheffler, creators of The Gruffalo, and a great gift for fans of the original story. ...Show more