$14.99
AUD
Category: Children 5-8 | Series: The Treehouse
Andy and Terry have added 13 new levels to their treehouse and now it's even more out of this world than before! There's a soap bubble blaster, a GRABINATOR (it can grab anything from anywhere at any time), a time-wasting level, a toilet paper factory (because you can never have too much toilet paper), a room full of mechanical grandparents, a super long legs level, an extraterrestrial observation centre and the best bookshop-in-a-treehouse-in-a-tree-in-a-forest-in-a-book in the whole world! Well, what are you waiting for? Come on up! ...Show more
$2.00
AUD
Category: Children 5-8 | Series: The Treehouse Books
Andy always narrates the Treehouse stories. That's because Terry is the illustrator and 'illustrators can't narrate-everybody knows that!' Everyone except Terry, that is. He can tell a story too. Just watch what he can do. He begins with a dot. A dot that joins up with some lines. Some lines that join u p with some shapes. Some shapes that go ... KABLAM! And that's just the beginning of the Trouble in the Treehouse. ...Show more
$15.99
AUD
Category: Children 5-8 | Series: Weirdo
HAPPY BIRTHDAY TO MEEEEE! Not only is it PLANET DAY, its also Weir Dos BIRTHDAY! And his partys going to be so HUGE youll see it from space! It wont be easy... but it will be FUNNY!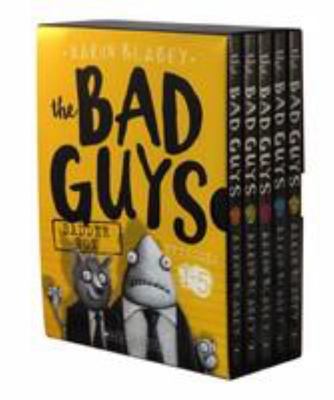 $49.99
AUD
Category: Children 5-8 | Series: The Bad Guys
Buckle up for the funniest, naughtiest and coolest series you'll ever read! They look like the Bad Guys, they sound like the Bad Guys...and they even smell like the Bad Guys. But Mr Wolf, Mr Piranha, Mr Snake and Mr Shark are about to change all of thatwhether you want them to or not! Will Mr Wolf's dar ing, dangerous plans give the Bad Guys a much-needed image makeover? Will Mr Snake stop swallowing things he shouldn't? And who is that mysterious figure watching them from the shadows? ...Show more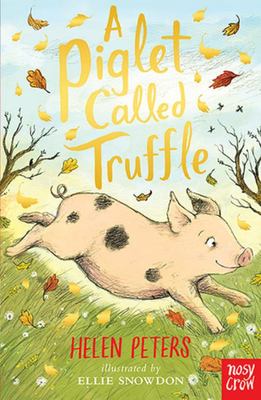 $12.99
AUD
Category: Children 5-8 | Series: Jasmine Green
Jasmine's dad is a farmer, and her mum is a large-animal vet, so Jasmine spends a lot of time caring for animals and keeping them out of trouble. Unfortunately, this often means she gets into hot water herself...In the first in the series, A Piglet Called Truffle, Jasmine rescues a tiny little piglet fr om certain death. But Jasmine's parents don't believe in farm animals being pets and insist that Truffle must be sold as soon as she's big enough. Jasmine is desperate to give Truffle a home for life. And then, one stormy night, disaster strikes...Brilliant story-telling that will make you laugh and cry, this is Dick King-Smith for a new generation. Look out for Jasmine's other adventures! A Duckling Called Button A Sheepdog Called Sky ...Show more
$17.99
AUD
Category: Children 5-8 | Series: Dog Man
A brand-new graphic novel series by Dav Pilkey, the internationally bestselling author and illustrator of the DOG MAN and CAPTAIN UNDERPANTS series. Welcome to the Cat Kid Comic Club, where Li'l Petey (LP), Flippy, and Molly introduce twenty-one rambunctious, funny, and talented baby frogs to the art of comic making. As the story unwinds with mishaps and hilarity, readers get to see the progress, mistakes, and improvements that come with practice and persistence. Squid Kid and Katydid, Baby Frog Squad, Gorilla Cheese Sandwich, and Birds Flowers Tree: A Haiku Photo Comic are just some of the mini-comics that are included as stories-within-the-story, each done in a different style, utilizing humour and drama, prose and poetry, illustrated in different media including acrylics, pastels, coloured pencils, felt-tip markers, clay, hand-made cardboard sculptures, photographs, pipe cleaners, construction paper collages, and cookies. Readers of all ages will be inspired to dream up their own stories and unleash their own creativity as they dive into this pioneering graphic novel adventure from Dav Pilkey and his heartfelt, humorous, and amazing cast of characters in the Cat Kid Comic Club. ...Show more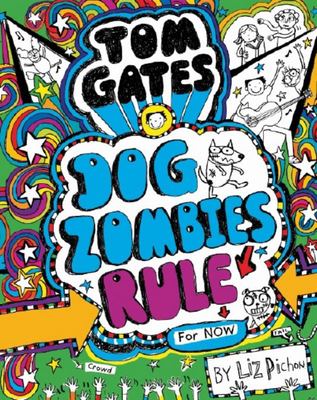 $16.99
AUD
Category: Children 5-8 | Series: Tom Gates
Here's my EXCELLENT PLAN to make DogZombies the BEST band in the WHOLE WIDE WORLD! How hard can it be? (Very.) Right now I'm going to:1. Write more songs (not about teachers).2. Make a SPECTACULAR music video (easy).3. Get some sleep (tricky when you're being kept awake by LOUD NOISES).4. Annoy Delia ( nothing to do with DogZombies but always FUN). ...Show more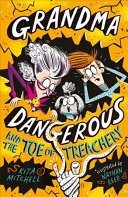 $14.99
AUD
Category: Children 5-8 | Series: Grandma Dangerous Ser.
WARNING: DO NOT GIVE THIS BOOK TO YOUR OWN GRANDMA. SHE MIGHT GET IDEAS... Danger is her middle name!* *Actually, it's Maude Grandma flies Ollie and Piper in her hot-air balloon for a cursed adventure in Cairo! The third book in the fantastically hilarious Grandma Dangerous series. Praise for Book 1: "Thrills! Biscuits! This book has it all" Andy Riley, author of King Flashypants ...Show more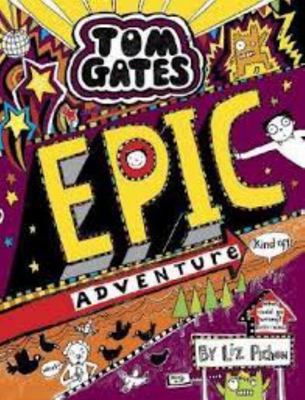 $16.99
AUD
Category: Children 5-8 | Series: Tom Gates
The 13th hilarious audiobook in the ever-popular Tom Gates series Having TWO sets of grandparents is turning out to be VERY GOOD for me. The WRINKLIES (Mum's parents) are KEEN on giving presents AND they're planning a FAMILY OUTING too, which is going to be EPIC. Delia wants to come as well. (Why?) I can always ignore her. ...Show more
$14.99
AUD
Category: Children 5-8 | Series: WeirDo
Grandma Do is visiting, just in time for Grandparents' Day, a trip to the farm AND the school dance! Life is about to get REALLY weird for Weir Do... because Grandma Do is the weirdest one of all! It won't be easy... but it will be funny!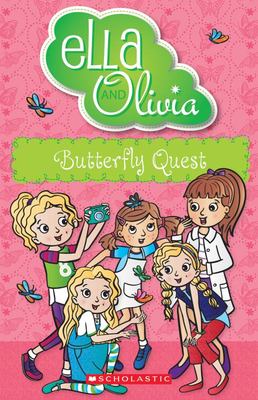 $7.99
AUD
Category: Children 5-8 | Series: Ella and Olivia
Ella and Olivia are on a quest to find as many butterflies as they can, with the help of some new friends. It's time to get down to butterfly business!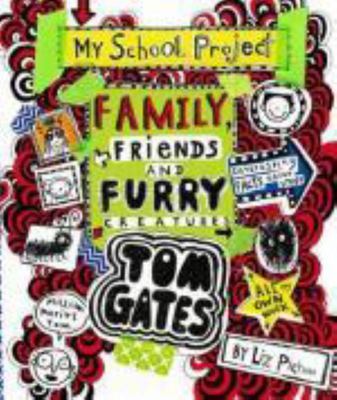 $16.99
AUD
Category: Children 5-8 | Series: Tom Gates
In the next hilarious instalment of Tom Gates, Mr Fullerman has a class assignment: a family tree! Tom's ready to learn all about the Gates family, his friends and a furry creature (or two!). But just what *is* that squeaking sound coming from Tom's shoes?