$35.00
AUD
Category: Children's Non Fiction
Why are trees so important? How many types are there? How do they benefit the environment and wildlife? This book, by the award-winning author Piotr Socha, answers these questions and more, tracking the history of trees from the time of the dinosaurs to the current day.
$35.00
AUD
Category: Children's Non Fiction
Australia's favourite science guru returns with a new haul of extraordinary stories from our incredible Universe - includes pop-up Dr Karl holograms! Dr Karl is surfing the Universe for all that's gnarly, awesome, weird and wonderful.Why is sharpening a pencil in space a risky business?What makes a suns et red and not blue?How far would the Earth's viruses reach if you laid them end to end?Which animal grows an anus every time it needs to poo?Find out how spiders can fly and count, whether 5G networks are safe, why we're running out of sand, and the answer to the Question on Everyone's Lips - how to make the best coffee.Plus loads more, including pop-up Karl holograms!So take a surfing safari with Dr Karl and get ready to Hang Ten - or wipe out. ...Show more
The Bird Atlas
by Barbara Taylor; Richard Orr (Illustrator)
$29.99
AUD
Category: Children's Non Fiction
Explore the world of birds with this highly-illustrated children's atlas.Which bird migrates the furthest? How do birds find a mate? What can we do to help endangered birds? Fully updated for its 25th anniversary, The Bird Atlas answers all these questions and more.This lavishly illustrated atlas for ch ildren is not your average guide to birds. It takes children on a tour, continent by continent, to meet the birds of the world. Within each section, the book travels through different biomes, such as mountains, deserts, and rivers; and specific regions, from the Mediterranean to the Everglades, Galapagos, and Himalayas.The Bird Atlas is packed with beautiful, life-like illustrations of birds from all over the world, with maps showing precisely where they are found. There are many books that can tell you toucans live in the Amazon rainforest, but this book shows where in the vast habitat you could spot the species.Every continent is introduced with an overview of the ecology, climate, and landscape; and the typical and record-breaking birds that live there. The book also explains the anatomy of a bird, traces migration routes, and highlights endangered species, p ...Show more
$24.99
AUD
Category: Children's Non Fiction | Series: Big Fat Notebooks Ser.
The Big Fat Notebooks are going to high school! Published just four years ago, the Big Fat Notebooks--with nearly 4.6 million copies in print and sales escalating every year--revolutionized the study guide for middle schoolers. Now this lifesaving series is ready to graduate. Announcing the first two ti tles for high school students: Everything You Need to Ace Geometry in One Big Fat Notebook and Everything You Need to Ace Chemistry in One Big Fat Notebook. Designed as the natural next step for the savvy students (and stressed parents) who made Math (over 1 million copies in print) and Science (over 1 million copies in print) the bestselling titles in the middle school series, these books offer a world of help for two of the tougher classes facing most high school sophomores, geometry and chemistry. Using the same formula that made the middle school series so successful, these new high school titles tackle difficult subjects in a lively, memorable, intuitive way. Critical ideas are broken down and clearly explained. Doodles illuminate tricky concepts. There are mnemonics for memorable shortcuts, and quizzes to recap it all. Chemistry is one of the most feared subjects in high school, but fortunately National Science Teacher Award-winner Jennifer Swanson is here to break down this daunting subject into accessible and memorable units, from how to conduct an experiment to the Laws of Thermodynamics. Big Fat Notebooks are already helping millions of middle school students. Now high schoolers will enjoy and benefit from this kind of brilliant help--a set of notes, as if from the smartest kid in class, to help them study throughout the year, get ready for challenging exams, and know they have a source to turn to when they need to catch up on missed problems or understand the most difficult or confusing concepts.     ...Show more
$24.99
AUD
Category: Children's Non Fiction
Travel back in time to find out about the fantastical wildlife that lived on Earth before we did. From the first living cells to fearsome dinosaurs and giant mammals, take a journey through prehistory to find out about the supersized, the scary, and the downright bizarre animals and plants that inhabit ed Earth in ancient times. Broken down by animal or plant type, there are profiles on more than 40 key species. With famous favourites such as mighty Tyrannosaurus and huge woolly mammoths, as well as lesser-known organisms, including five-eyed Opabinia and aeroplane-sized pterosaur Quetzalcoatlus, children won't fail to be captivated by the amazing range of beasts on display.Learn about the primeval world itself and how the Earth has changed over time, why fossils form, and the arrival of early humans. Detailed artworks bring the past to life, while pronunciation guides help with tricky names, and a visual index provides a quick overview of every species in the book.My Book of Dinosaurs and Prehistoric Life is an ideal first book about early plants and animals, and is sure to be a hit with fact-obsessed young fans of all things dinosaurs and other prehistoric life. ...Show more
$24.99
AUD
Category: Children's Non Fiction
The ultimate guide to surviving in all three Minecraft dimensions. 100% unofficial. This fully illustrated unofficial guide is packed with tips to help you stay alive in Minecraft's Survival mode. It covers everything you could possibly want to accomplish - you'll learn how to explore, fight mobs, mine materials, craft equipment, hunt down loot and build an epic base in the Overworld. When you're ready to visit the Nether, you'll find out how to make it out alive with an inventory full of rare items to help you brew potions. And when it's finally time for you to visit the End to battle the ender dragon, you'll learn the best tips and tricks to succeed. With the help of this guide, you'll be master of all three dimensions in no time, and you'll have fun doing it.   ...Show more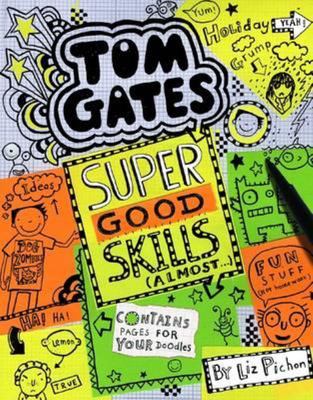 $16.99
AUD
Category: Children's Non Fiction | Series: Tom Gates
Look out! Tom, Delia and the whole Gates family (Fossils included) are going on holiday. How will Tom manage to keep himself busy on the most boring campsite ever? By doodling, of course! An exciting new story with pages for your own doodles from award-winning and best-selling author Liz Pichon.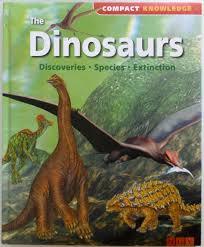 $20.00
AUD
Category: Children's Non Fiction
Dinosaurs-knowledge in a nutshell The first findings of bones from nearly 150 years: from dinosaurs to employ the imagination of man. Even today, at the thought of the dinosaurs featuring horror of being. Their incorporation into the history of the Earth, this book provides an overview of the timescale about how dinosaurs lived, until under mysterious circumstances almost 65 million years ago. Each dinosaur is here introduced under the professional name, a description of the size, weight, food, and the scope of the claims of its geographical spread. The book becomes, through drawings and clear time data Guide for wandering over to yesteryear. ...Show more
$45.00
AUD
Category: Children's Non Fiction
In 1975, under a bed in an old house in Tarrytown, New York, an unearthly tome entitled Ghostology was discovered, wrapped in a substance, later found to be ectoplasm. It is the life's work and study of American ghostologist Lucinda Curtle, who mysteriously passed to the Other Side during a seance. Afte r her death, Ghostology seemingly became haunted by the ghost of Lucinda herself, who now wants to keep the secrets of the dead A SECRET. Now published, ghostwritten by Dugald Steer, the world itself can decide if Ghostology - purporting to tell the truth about ghosts - was solid fact or insubstantial fiction.Delve into the wealth of information and learn about different types of ghosts, ghosts around the world and ghost through history; haunted houses, ships and other objects (including books); the ghostologist's field kit; psychics and mediums; fakes and frauds; test your ghostological knowledge on one of Lucinda's own case studies. Complete with a jewel in the cover, as well as letters, booklets, sealed pages, flaps, a moving wheel novelty and glow in the dark ink. ...Show more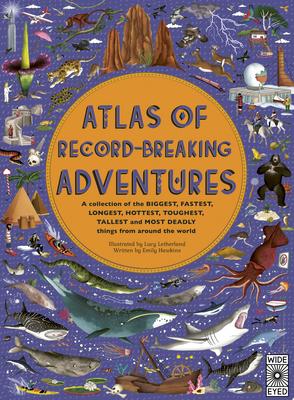 $35.00
AUD
Category: Children's Non Fiction | Series: Atlas Of:
Come face-to-face with the biggest, toughest, oldest and most unmissable wonders on Earth in Atlas of Record-Breaking Adventures, the sixth and latest in the bestselling series.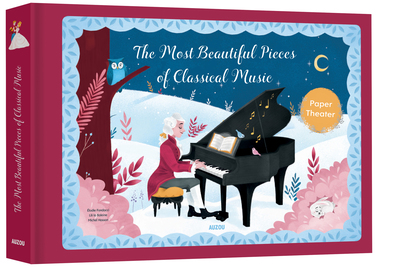 $37.99
AUD
Category: Children's Non Fiction
Age range 6 to 12A new addition to our successful papercut music book series, this book features integrated sound tabs and high-quality musical recordings that can be turned on and off. Accessible text that gives details about the life of each composer and the featured piece of music accompanies each mu sical extract.Features extracts from: The Four Seasons, Turkish March, Fifth Symphony, The Blue Danube, Hungarian Dances and Clair de Lune. ...Show more