$35.00
AUD
Category: Children's Non Fiction
Australia's favourite science guru returns with a new haul of extraordinary stories from our incredible Universe - includes pop-up Dr Karl holograms! Dr Karl is surfing the Universe for all that's gnarly, awesome, weird and wonderful.Why is sharpening a pencil in space a risky business?What makes a suns et red and not blue?How far would the Earth's viruses reach if you laid them end to end?Which animal grows an anus every time it needs to poo?Find out how spiders can fly and count, whether 5G networks are safe, why we're running out of sand, and the answer to the Question on Everyone's Lips - how to make the best coffee.Plus loads more, including pop-up Karl holograms!So take a surfing safari with Dr Karl and get ready to Hang Ten - or wipe out. ...Show more
$24.99
AUD
Category: Children's Non Fiction | Reading Level: Eve Pownall Award
Bruce Pascoe has collected a swathe of literary awards for Dark Emu and now he has brought together the research and compelling first person accounts in a book for younger readers. Using the accounts of early European explorers, colonists and farmers, Bruce Pascoe compellingly argues for a reconsiderati on of the hunter-gatherer label for pre-colonial Aboriginal Australians. He allows the reader to see Australia as it was before Europeans arrived — a land of cultivated farming areas, productive fisheries, permanent homes, and an understanding of the environment and its natural resources that supported thriving villages across the continent. Young Dark Emu — A Truer History asks young readers to consider a different version of Australia's history pre-European colonisation. ...Show more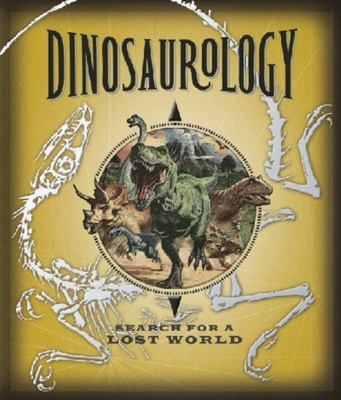 $25.00
AUD
Category: Children's Non Fiction
The next Ology is set to be the bestselling title in the series, which has already sold over 1 million copies in Australian alone. Full of interesting facts and interactive paper novelties, Dinosaurology makes the perfect gift for any child or adult who is interested in the lost world.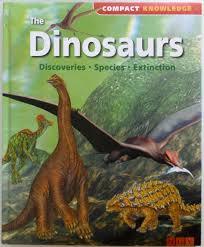 $20.00
AUD
Category: Children's Non Fiction
Dinosaurs-knowledge in a nutshell The first findings of bones from nearly 150 years: from dinosaurs to employ the imagination of man. Even today, at the thought of the dinosaurs featuring horror of being. Their incorporation into the history of the Earth, this book provides an overview of the timescale about how dinosaurs lived, until under mysterious circumstances almost 65 million years ago. Each dinosaur is here introduced under the professional name, a description of the size, weight, food, and the scope of the claims of its geographical spread. The book becomes, through drawings and clear time data Guide for wandering over to yesteryear. ...Show more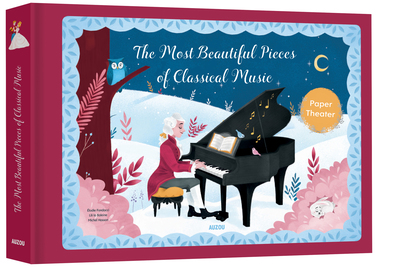 $37.99
AUD
Category: Children's Non Fiction
Age range 6 to 12A new addition to our successful papercut music book series, this book features integrated sound tabs and high-quality musical recordings that can be turned on and off. Accessible text that gives details about the life of each composer and the featured piece of music accompanies each mu sical extract.Features extracts from: The Four Seasons, Turkish March, Fifth Symphony, The Blue Danube, Hungarian Dances and Clair de Lune. ...Show more
$35.00
AUD
Category: Children's Non Fiction | Series: See 3 Images In 1 Ser.
Discover the world of the dinosaurs using your three-colour lens with this eye-popping prehistoric adventure, the fifth in the best-selling Illumi series from design duo Carnovsky.
$29.99
AUD
Category: Children's Non Fiction
  From the Adelie penguin to the zigzag heron, this A-Z book is jam-packed with over 400 animal species and all kinds of interesting animal facts. A companion book to Jennifer Cossins' Ultimate Animal Counting Book, this one's for budding zoologists aged 5+. From the Adelie penguin to the zigzag heron , this A-Z book is jam-packed with over 400 animal species and all kinds of interesting animal facts. Discover why the American flamingo is pink, how emerald tree boas hunt their food, what a baby echidna is called and whether the dusky leaf money really has four stomachs. A companion book to Jennifer Cossins' Ultimate Animal Counting Book, this one's for budding zoologists aged 5+.   ...Show more
$32.99
AUD
Category: Children's Non Fiction | Reading Level: Eve Pownall Award
INDIE AWARD WINNER 2020. Marvel as you enter the fascinating hidden world of ugly animals in this encyclopaedia of the animal kingdom's most unusual and beauty-challenged species. It's time for ugly animals to shine! With more than sixty ugly animals to explore, this compendium of the unusual celebrates the beauty in 'ugliness'. Children and adults alike will pore over the breathtaking scientific illustrations of unusual animals, debating their relative ugliness and merits, learning about science and nature along the way. Featuring illustrations and facts about the thorniest species the animal kingdom has to offer, from the naked mole rat to the goblin shark, aye-aye, sphinx cat, blobfish and many more 'ugly' beauties. This gorgeous hardcover book is illustrated in exquisite detail by exciting new Australian talent, Sami Bayly. ...Show more
$29.99
AUD
Category: Children's Non Fiction
In this stunning companion to Australian Birds and​ Australian Sea Life, Matt Chun explores Australia's beloved mammals, from the remarkable platypus to the endangered bilby. ​ Matt Chun's rendering of these beloved animals - some cuddly, some curious and all extraordinary - will evoke awe in all nature enthusiasts. ...Show more
$24.99
AUD
Category: Children's Non Fiction
There's a Zoo in your Poo!It needs a ZookeeperAnd that Keeper is YOU!Did you know that trillions of tiny bugs live in and on all of us? And there's a Zoo of bugs in our poo. But which are the good bugs and which are the bad? What should we eat to keep our good bugs happy and our body strong?Get to the g uts of what you need to know about you and your poo.Professor Felice Jacka is a world expert in the field of Nutritional Psychiatry and gut health. Teacher and musician Rob Craw is a world expert at drawing bugs! They want kids to know all about the amazing stuff going on in their bodies.Get ready for a journey inside the most exciting of places ... YOU!   ...Show more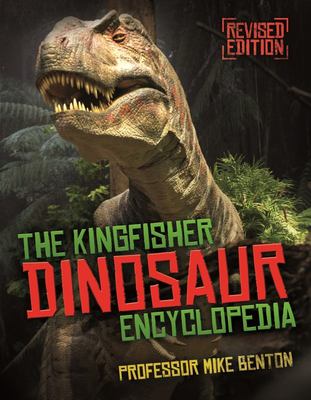 $19.99
AUD
Category: Children's Non Fiction
This amazing 160-page volume is the perfect guide to dinosaurs for children aged seven plus. It is packed with colourful illustrations, step-by-step sequences and the latest photography. From feathered dinosaurs to marine reptile giants, the latest dinosaur discoveries from around the world are sure to keep children engaged. Arranged thematically into key areas, the concise text is clear, accurate and perfectly pitched, making this an unbeatable resource for home and school. Plus, a glossary and index are included along with a list of websites for further learning. ...Show more
$32.99
AUD
Category: Children's Non Fiction
Dangerous animals get a bad rap, but this beautifully illustrated encyclopaedia helps us appreciate the incredible features of some of our more hair-raising animal species. With more than sixty of the most deadly and dangerous animals from across the world to explore, every page of this beautifully illu strated volume is more eye-opening than the last. You will learn interesting facts about these fascinating species, (many of which you won't have even known were deadly) such as how they have adapted to survive and whether we should be threatened by these animals or appreciate them for their incredible features. Children and adults alike will pore over the breathtaking scientific illustrations of unusual animals from the Cone Shell to the Wolverine and the Irukandji Jellyfish to the Slow Loris, debating their relative dangerous features, learning about science and nature along the way.  This gorgeous hardcover book is illustrated in exquisite detail by award-winning author and illustrator, Sami Bayly. A brilliant companion to The Illustrated Encyclopaedia of Ugly Animals. ...Show more