$32.99
AUD
Category: Crime | Series: Vera Ser.
DCI Vera Stanhope returns in The Darkest Evening, the ninth novel in Sunday Times bestseller Ann Cleeves' enduringly popular series. Driving home during a swirling blizzard, Vera Stanhope's only thought is to get there quickly. But the snow is so heavy, she becomes disoriented and loses her way. Ploughi ng on, she sees a car slewed off the road ahead of her. With the driver's door open, Vera assumes the driver has sought shelter but when she inspects the car she is shocked to find a young toddler strapped in the back seat. Afraid they will freeze, Vera takes the child and drives on, arriving at Brockburn, a run-down stately home she immediately recognizes as the house her father Hector grew up in. Inside Brockburn a party is in full swing, with music and laughter to herald the coming Christmas. But outside in the snow, a young woman lies dead and Vera knows immediately she has a new case. Could this woman be the child's mother, and if so, what happened to her? A classic country house mystery with a contemporary twist, Ann Cleeves returns with a brilliant Vera novel to savour.   ...Show more
Shiver
by Allie Reynolds
$32.99
AUD
Category: Crime
They don't know what I did. And I intend to keep it that way. How far would you go to win? Hyper-competitive people, mind games and a dangerous natural environment combine to make the must-read thriller of the year. Fans of Lucy Foley and Lisa Jewell will be gripped by spectacular debut novel Shiver. When Milla is invited to a reunion in the French Alps resort that saw the peak of her snowboarding career, she drops everything to go. While she would rather forget the events of that winter, the invitation comes from Curtis, the one person she can't seem to let go. The five friends haven't seen each other for ten years, since the disappearance of the beautiful and enigmatic Saskia. But when an icebreaker game turns menacing, they realise they don't know who has really gathered them there and how far they will go to find the truth. In a deserted lodge high up a mountain, the secrets of the past are about to come to light. ...Show more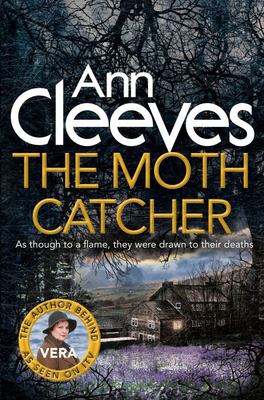 $19.99
AUD
Category: Crime | Series: Vera Stanhope Ser.
WINNER OF THE CRIME WRITERS' ASSOCIATION DIAMOND DAGGER AWARD 2017"One of the best natural writers of detective fiction" Sunday ExpressLife seems perfect in Valley Farm, a quiet community in Northumberland. Then a shocking discovery shatters the silence. The owners of a big country house have employed a house-sitter, a young ecologist named Patrick, to look after the place while they're away. But Patrick is found dead by the side of the lane into the valley - a beautiful, lonely place to die. DI Vera Stanhope arrives on the scene, with her detectives Holly and Joe. When they look round the attic of the big house - where Patrick has a flat - she finds the body of a second man. All the two victims have in common is a fascination with moths - catching these beautiful, rare creatures. The three couples who live in the Valley Farm development have secrets too: Annie and Sam's daughter is due to be released from prison any day; Nigel watches, silently, every day, from his window. As Vera is drawn into the claustrophobic world of this increasingly strange community, she realizes that there may be deadly secrets trapped here ... ...Show more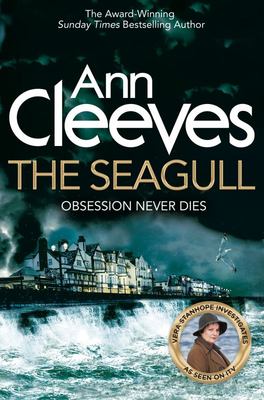 $19.99
AUD
Category: Crime | Series: Vera Stanhope Ser. | Reading Level: very good
WINNER OF THE CRIME WRITERS' ASSOCIATION DIAMOND DAGGER AWARD 2017"One of the best natural writers of detective fiction" Sunday ExpressThe Seagull is Ann Cleeves' searing eighth novel in the bestselling Vera Stanhope series, about corruption deep in the heart of a community, and about fragile, and fract uring, family relationships.A visit to her local prison brings DI Vera Stanhope face to face with an old enemy: former detective superintendent, and now inmate, John Brace. Brace was convicted of corruption and involvement in the death of a gamekeeper - and Vera played a part in his downfall. Brace promises Vera information about the disappearance of Robbie Marshall, a notorious wheeler-dealer, if she will look out for his daughter and grandchildren. He tells her that Marshall is dead, his body buried close to St Mary's Island in Whitley Bay. However, when a search team investigates, officers find not one skeleton, but two. This cold case takes Vera back in time, and very close to home, as Brace and Marshall, along with a mysterious stranger known only as 'the Prof', were close friends of Hector, her father. Together, they were 'the Gang of Four', and Hector had been one of the last people to see Marshall alive. Vera must confront her prejudices and unwanted memories to dig out the truth, as the past begins to collide dangerously with the present . . . ...Show more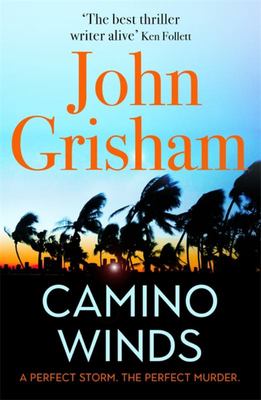 $32.99
AUD
Category: Crime | Series: Camino
#1 New York Times bestselling author John Grisham returns to Camino Island in this irresistible page-turner that's as refreshing as an island breeze. In Camino Winds, mystery and intrigue once again catch up with novelist Mercer Mann, proving that the suspense never rests--even in paradise.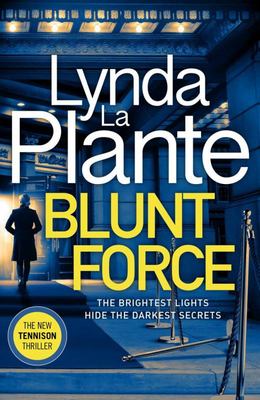 $32.99
AUD
Category: Crime
Jane Tennison must navigate the salacious world of theatre to solve a brutal murder in the heart of London's West End, in the brilliant new thriller from the Queen of Crime Drama, Lynda La Plante. Things can't get much worse for detective Jane Tennison.Unceremoniously kicked off the adrenaline-fuelled Flying Squad, she now plies her trade in Gerald Road, a small and sleepy police station in the heart of London's affluent Knightsbridge. With only petty crime to sink her teeth into, Tennison can feel her career slowly flatlining.That is until the discovery of the most brutal murder Jane has ever seen. Charlie Foxley has been found viciously beaten to death with a cricket bat - his body dismembered and disembowelled.As a big-time theatrical agent, Foxley had a lot of powerful friends - but just as many enemies. And alongside her old friend DS Spencer Gibbs, Tennison must journey into the salacious world of show business to find out which one is the killer, before they strike again. ...Show more
$19.99
AUD
Category: Crime
"I absolutely loved The Lost Man. I devoured it in a day. Her best yet!" Liane Moriarty The man lay still in the centre of a dusty grave under a monstrous sky. Two brothers meet at the border of their vast cattle properties under the unrelenting sun of outback Queensland. They are at the stockman''s gr ave, a landmark so old, no one can remember who is buried there. But today, the scant shadow it casts was the last chance for their middle brother, Cameron. The Bright family''s quiet existence is thrown into grief and anguish. Something had been troubling Cameron. Did he lose hope and walk to his death? Because if he didn''t, the isolation of the outback leaves few suspects... For readers who loved The Dry and Force of Nature, Jane Harper has once again created a powerful story of suspense, set against a dazzling landscape. LONGLISTED FOR THE ABIA GENERAL FICTION BOOK OF THE YEAR 2019 SHORTLISTED FOR THE INDIE BOOK AWARD FOR FICTION 2019 PRAISE FOR THE LOST MAN "I read this with the growing realisation that it was not only another superb thriller but a classic work of fiction by one of the finest novelists now working. Man Booker judges for 2019, are you listening?" New Zealand Herald Weekend Magazine "I started it at noon and at 2am that night I closed it and totally understood what all the fuss was about. It was even better than The Dry" The Age "We''re starting to get spoiled for Jane Harper books, and the quality is not slipping. Her latest is no exception. Harper lays out each card at exactly the right moment, letting the story unwind while the outback almost hums with hostility...the result grips to the end" Adelaide Advertiser"In The Lost Man, Jane Harper surpasses her achievement in The Dry, her multi-awardwinning first novel. A broad range of Australian and international readers will be engaged by the strong setting and mystery storyline of the new novel" Weekend Australian"Like the country it describes, this is a "big" book, and one likely to cement Harper''s place as one of the most interesting Australian crime writers to emerge in the past decade. Her sense of place is acute, but it is her attention to the relationships that are shaped by this unforgiving, magnificent landscape that will linger long after the mystery of stockman''s grave is finally revealed." Sue Turnbull, Sydney Morning Herald ''The Lost Man is her best yet; it''s certainly one of the finest novels of any sort, not only within the genre, that I''ve read in many moons . . . Harper adroitly blends the tension and brisk pace of a thriller with the psychological acuity and stylish prose of literary fiction'' Irish Independent ''In just a couple of years, Jane Harper has soared into the first rank of contemporary crime writers. The Lost Man...returns to the parched landscape she used to such powerful effect in her debut, The Dry ...Three generations of women - the dead man''s mother, wife and daughters - struggle to come to terms with terrible events, and the family''s shocking history holds the key to this super murder mystery'' Sunday Times (UK)''In The Lost Man as in Harper''s previous two novels, place is paramount, a multifaceted character that''s in turns brutal and breathtaking.'' Washington Post''[A] crime masterpiece. The landscape and culture of this remote Australian territory are magnificently evoked as a story of family secrets unfolds. Rarely does a puzzle so complicated fit together perfectly - you''ll be shaking your head in amazement.'' People Magazine Book of the Week''Fabulously atmospheric, the book starts slowly and gradually picks up pace towards a jaw-dropping denouement'' GuardianPRAISE FOR JANE HARPER"The most exciting emerging novelist of the last 12 months...places Harper in the elevated company of the authors she so admires...Gillian Flynn and Lee Child" Mail on Sunday"A storytelling force to be reckoned with" US Publishers Weekly"Thanks to Jane Harper, whose The Dry has gone gangbusters here and internationally, Australia''s very own crime genre, rural noir, is on a roll. [The Lost Man] is as much a family saga and love story as a thriller" Good Weekend Magazine ...Show more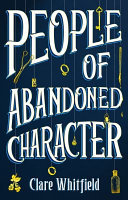 $32.99
AUD
Category: Crime
'Astonishing ... I'd be amazed if it isn't dominating the shortlists come next year's awards season' M.W. CRAVEN. Marry in haste... Murder at leisure? London, 1888: Susannah rushes into marriage to a young and wealthy surgeon. After a passionate honeymoon, she returns home with her new husband wrapped around her little finger. But then everything changes. Thomas's behaviour becomes increasingly volatile and violent. He stays out all night, returning home bloodied and full of secrets. The gentle caresses she enjoyed on her wedding night are now just a honeyed memory. When the first woman is murdered in Whitechapel, Susannah's interest is piqued. But as she follows the reports of the ongoing hunt for the killer, her mind takes her down the darkest path imaginable. Every time Thomas stays out late, another victim is found dead. Is it coincidence? Or is her husband the man they call Jack the Ripper? ...Show more
$32.99
AUD
Category: Crime
SHE'S LOST EVERYTHING EXCEPT HER LIFE . . . Lieutenant Lorraine Page had everything -- a devoted husband, two beautiful daughters and an impressive career with the Homicide Squad. It's impossible to believe that she could be thrown out of the police force and end up on Skid Row. Lorraine's ex-colleagues soon forget her, as the hunt for a nightmare serial killer spirals into an all-out search for a missing witness: a victim who escaped. Lorraine Page is that witness. Against her will she is drawn into the investigation, and forced to face her past and her overwhelming guilt... ...Show more
$19.99
AUD
Category: Crime | Series: Vera Stanhope
Hidden Depths is the third book in Ann Cleevesâe(tm) Vera Stanhope series âe" which is now a major ITV detective drama starring Brenda Blethyn, VERA. A hot summer on the Northumberland coast and Julie Armstrong arrives home from a night out to find her son strangled, laid out in a bath of water and cove red with wild flowers. This stylized murder scene has Inspector Vera Stanhope intrigued. But then another body is discovered in a rock pool, the corpse again strewn with flowers. Vera must work quickly to find this killer who is making art out of death. As local residents are forced to share their deepest, darkest secrets, the killer watches, waits and plans to prepare another beautiful, watery grave . . . Also available in the Vera Stanhope series are The Crow Trap, Telling Tales, Silent Voices and The Glass Room. Ann Cleevesâe(tm) Shetland series (BBC television drama SHETLAND) contains five titles, of which Dead Water is the most recent. ...Show more
$32.99
AUD
Category: Crime
In Consolation, Tiverton's only police officer Constable Paul Hirschhausen is dealing with a snowdropper. Someone is stealing women's underwear, and Hirsch knows how that kind of crime can escalate. Then two calls come in: a teacher who thinks a child may be in danger at home. A father on the rampage ov er at the primary school. Hirsch knows how things like that can escalate, too. Families under pressure. Financial problems. But it's always a surprise when the killing starts. ...Show more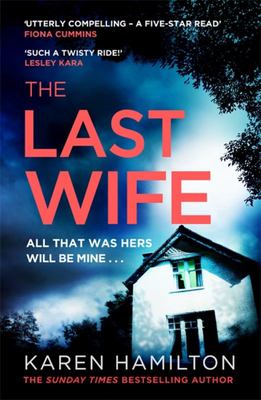 $32.99
AUD
Category: Crime
From the author of the international bestseller The Perfect Girlfriend comes another breathless thriller, about a woman bound to her late friend's family by a dying wish--a promise that eventually threatens her life. Marie Langham is devastated when her childhood friend Nina is diagnosed with a terminal illness. Before Nina passes away, she asks Marie to look out for her family--her son, daughter and husband, Stuart. Marie would do anything for Nina, so of course she agrees. Following Nina's death, Marie gradually finds herself drawn into her friend's life--her family, her large house in the countryside. But when Camilla, a mutual friend from their old art college days, suddenly reappears, Marie begins to suspect that she has a hidden agenda. And this hunch proves correct when Marie discovers that Nina had long-buried secrets--secrets about a holiday in Ibiza the women took ten years previously, when Marie's then boyfriend went missing after a tragic accident and was later found dead. Marie used to envy Nina's beautiful life, but now she feels increasingly trapped in its ever-shrinking world. As she becomes more and more isolated, Marie must uncover what is true, what isn't and who she can trust--before the consequences of Nina's secrets destroy her. ...Show more