$32.99
AUD
Category: Crime | Series: Vera Ser.
DCI Vera Stanhope returns in The Darkest Evening, the ninth novel in Sunday Times bestseller Ann Cleeves' enduringly popular series. Driving home during a swirling blizzard, Vera Stanhope's only thought is to get there quickly. But the snow is so heavy, she becomes disoriented and loses her way. Ploug hing on, she sees a car slewed off the road ahead of her. With the driver's door open, Vera assumes the driver has sought shelter but when she inspects the car she is shocked to find a young toddler strapped in the back seat. Afraid they will freeze, Vera takes the child and drives on, arriving at Brockburn, a run-down stately home she immediately recognizes as the house her father Hector grew up in. Inside Brockburn a party is in full swing, with music and laughter to herald the coming Christmas. But outside in the snow, a young woman lies dead and Vera knows immediately she has a new case. Could this woman be the child's mother, and if so, what happened to her? A classic country house mystery with a contemporary twist, Ann Cleeves returns with a brilliant Vera novel to savour.   ...Show more
$32.99
AUD
Category: Crime | Series: Martin Scarsden
  The gripping new Martin Scarsden novel. She breathes deeply, trying to quell the rising sense of panic. A detective came to her home, drugged her and kidnapped her. She tries to make sense of it, to imagine alternatives, but only one conclusion is possible: it's the past, come to claim her.  Martin Sc arsden's new life seems perfect, right up until the moment it's shattered by a voicemail: a single scream, abruptly cut off, from his partner Mandalay Blonde. Racing home, he finds an unconscious man sprawled on the floor and Mandy gone. Someone has abducted her. But who, and why? So starts a twisting tale of intrigue and danger, as Martin probes the past of the woman he loves, a woman who has buried her former life so deep she has never mentioned it. And for the first time, Mandy finds denial impossible, now the body of a mystery man has been discovered, a man whose name she doesn't know, a man she was engaged to marry when he died. It's time to face her demons once and for all; it's time she learned how to trust.  Set in a Sydney riven with corruption and nepotism, privilege and power, Trust is the third riveting novel from award-winning and internationally acclaimed writer Chris Hammer. 'The best Australian crime novel since Peter Temple's The Broken Shore.' - The Times on Silver   ...Show more
$16.99
AUD
Category: Crime | Series: Cormac Reilly Ser.
When Aisling Conroy's boyfriend Jack is found in the freezing black waters of the river Corrib, the police tell her it was suicide. A surgical resident, she throws herself into study and work, trying to forget -- until Jack's sister Maude shows up. Maude suspects foul play, and she is determined to prov e it.   ...Show more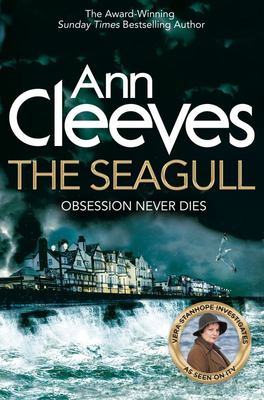 $19.99
AUD
Category: Crime | Series: Vera Stanhope Ser. | Reading Level: very good
WINNER OF THE CRIME WRITERS' ASSOCIATION DIAMOND DAGGER AWARD 2017"One of the best natural writers of detective fiction" Sunday ExpressThe Seagull is Ann Cleeves' searing eighth novel in the bestselling Vera Stanhope series, about corruption deep in the heart of a community, and about fragile, and fract uring, family relationships.A visit to her local prison brings DI Vera Stanhope face to face with an old enemy: former detective superintendent, and now inmate, John Brace. Brace was convicted of corruption and involvement in the death of a gamekeeper - and Vera played a part in his downfall. Brace promises Vera information about the disappearance of Robbie Marshall, a notorious wheeler-dealer, if she will look out for his daughter and grandchildren. He tells her that Marshall is dead, his body buried close to St Mary's Island in Whitley Bay. However, when a search team investigates, officers find not one skeleton, but two. This cold case takes Vera back in time, and very close to home, as Brace and Marshall, along with a mysterious stranger known only as 'the Prof', were close friends of Hector, her father. Together, they were 'the Gang of Four', and Hector had been one of the last people to see Marshall alive. Vera must confront her prejudices and unwanted memories to dig out the truth, as the past begins to collide dangerously with the present . . . ...Show more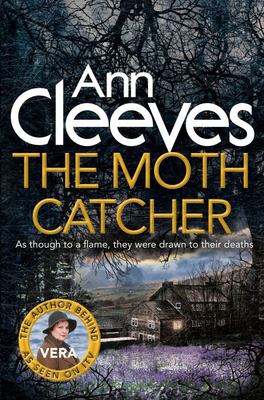 $19.99
AUD
Category: Crime | Series: Vera Stanhope Ser.
WINNER OF THE CRIME WRITERS' ASSOCIATION DIAMOND DAGGER AWARD 2017"One of the best natural writers of detective fiction" Sunday ExpressLife seems perfect in Valley Farm, a quiet community in Northumberland. Then a shocking discovery shatters the silence. The owners of a big country house have employed a house-sitter, a young ecologist named Patrick, to look after the place while they're away. But Patrick is found dead by the side of the lane into the valley - a beautiful, lonely place to die. DI Vera Stanhope arrives on the scene, with her detectives Holly and Joe. When they look round the attic of the big house - where Patrick has a flat - she finds the body of a second man. All the two victims have in common is a fascination with moths - catching these beautiful, rare creatures. The three couples who live in the Valley Farm development have secrets too: Annie and Sam's daughter is due to be released from prison any day; Nigel watches, silently, every day, from his window. As Vera is drawn into the claustrophobic world of this increasingly strange community, she realizes that there may be deadly secrets trapped here ... ...Show more
$32.99
AUD
Category: Crime
The edge-of-your-seat, heart-in-mouth new Jack Reacher thriller for 2020 - his 25th adventure.  Jack Reacher gets off the bus in a sleepy no-name town outside Nashville, Tennessee. He plans to grab a cup of coffee and move right along. Not going to happen. The town has been shut down by a cyber attac k. At the centre of it all, whetherhe likes it or not, is Rusty Rutherford. He's an average IT guy, but he knows more than he thinks. As the bad guys move in on Rusty, Reacher moves in on them . . . And now Rusty knows he's protected, he's never going to leave the big man's side. Reacher might just have to stick around and find out what the hell's gone wrong . . . and then put it right, like only he can. ...Show more
$29.99
AUD
Category: Crime | Reading Level: very good
An edge-of-your-seat debut thriller with identical twins, a crazy inheritance and a boat full of secrets. Who can you trust? Absolutely nobody! Identical twins only look the same… Beautiful twin sisters Iris and Summer are startlingly alike, but beyond what the eye can see lies a darkness that sets them apart. Cynical and insecure, Iris has long been envious of open-hearted Summer's seemingly never-ending good fortune, including her perfect husband, Adam. Called to Thailand to help sail the family yacht to the Seychelles, Iris nurtures her own secret hopes for what might happen on the journey. But when she unexpectedly finds herself alone in the middle of the Indian Ocean, everything changes. Now is her chance to take what she's always wanted - the idyllic life she's always coveted. But just how far will she go to get the life she's dreamed about? And how will she make sure no one discovers the truth? Written with the chilling suspense of The Girl on the Train and Before I Go to Sleep, The Girl in the Mirror is an addictive thriller about greed, lust, secrets and deadly lies. ...Show more
$32.99
AUD
Category: Crime
'A rich, intricately-woven novel of childhood crime and adult redemption. I finished it with my heart in my mouth. Highly recommended' - Louise Candlish 'Dark, creepy and ultimately compassionate, When I Was Ten is a chilling look at the consequences of a childhood gone wrong' - JP Delaney 'Pacey, dar k and surprises to the bitter end. Loved it' - Fiona Barton Twenty-one years ago, Dr Richard Carter and his wife Pamela were murdered in what has become the most infamous double murder of the modern age. Ten-year-old Sara Carter - nicknamed the Angel of Death - spent eight years in a children's secure unit and is living quietly under an assumed name with a family of her own. Now, on the anniversary of the trial, a documentary team has tracked down her older sister Shannon Carter, compelling her to break two decades of silence. Her explosive interview sparks national headlines and journalist Brinley Booth, a childhood friend of the Carter sisters, is tasked with covering the news story. For the first time, the three women are forced to confront what really happened on that blood-soaked night - with devastating consequences for them all. When I Was Ten is a chilling page-turner by Fiona Cummins.  'Head and shoulders above most of the competition' - Val McDermid 'When writing from the perspective of ordinary people caught up in horrific events, Fiona Cummins is unbeatable' - Sunday Express 'Brilliant . . . dark, creepy and twisted' - C. J. Tudor 'A crime novel of the very first order' - David Baldacci 'An excellent read' - Martina Cole 'Creepy as hell' - Ian Rankin 'Fiona Cummins has a gift for tapping a rich seam of evil that underpins the surface of the every day. Suberbly sinister' - Sunday Mirror   ...Show more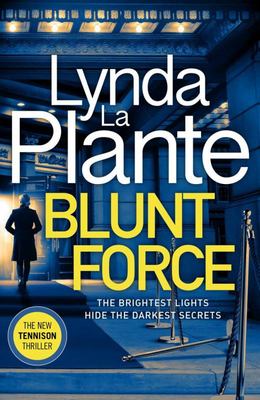 $32.99
AUD
Category: Crime
Jane Tennison must navigate the salacious world of theatre to solve a brutal murder in the heart of London's West End, in the brilliant new thriller from the Queen of Crime Drama, Lynda La Plante. Things can't get much worse for detective Jane Tennison.Unceremoniously kicked off the adrenaline-fuelled Flying Squad, she now plies her trade in Gerald Road, a small and sleepy police station in the heart of London's affluent Knightsbridge. With only petty crime to sink her teeth into, Tennison can feel her career slowly flatlining.That is until the discovery of the most brutal murder Jane has ever seen. Charlie Foxley has been found viciously beaten to death with a cricket bat - his body dismembered and disembowelled.As a big-time theatrical agent, Foxley had a lot of powerful friends - but just as many enemies. And alongside her old friend DS Spencer Gibbs, Tennison must journey into the salacious world of show business to find out which one is the killer, before they strike again. ...Show more
$29.99
AUD
$32.99
(9% off)
Category: Crime
The compelling new novel from Jane Harper, the New York Times bestselling author of The Dry. Kieran Elliott's life changed forever on the day a reckless mistake led to devastating consequences.The guilt that still haunts him resurfaces during a visit with his young family to the small coastal town he on ce called home. Kieran's parents are struggling in a community which is bound, for better or worse, to the sea, that is both a lifeline and a threat. Between them all is his absent brother, Finn. When a body is discovered on the beach, long-held secrets threaten to emerge. A sunken wreck, a missing girl, and questions that have never washed away... ...Show more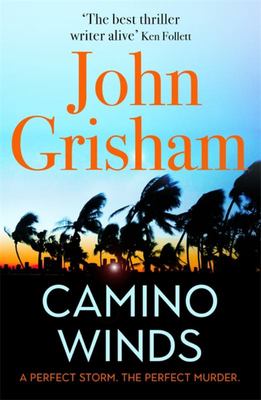 $32.99
AUD
Category: Crime | Series: Camino
#1 New York Times bestselling author John Grisham returns to Camino Island in this irresistible page-turner that's as refreshing as an island breeze. In Camino Winds, mystery and intrigue once again catch up with novelist Mercer Mann, proving that the suspense never rests--even in paradise.  
$19.99
AUD
Category: Crime | Series: Vera Stanhope
Hidden Depths is the third book in Ann Cleevesâe(tm) Vera Stanhope series âe" which is now a major ITV detective drama starring Brenda Blethyn, VERA. A hot summer on the Northumberland coast and Julie Armstrong arrives home from a night out to find her son strangled, laid out in a bath of water and cove red with wild flowers. This stylized murder scene has Inspector Vera Stanhope intrigued. But then another body is discovered in a rock pool, the corpse again strewn with flowers. Vera must work quickly to find this killer who is making art out of death. As local residents are forced to share their deepest, darkest secrets, the killer watches, waits and plans to prepare another beautiful, watery grave . . . Also available in the Vera Stanhope series are The Crow Trap, Telling Tales, Silent Voices and The Glass Room. Ann Cleevesâe(tm) Shetland series (BBC television drama SHETLAND) contains five titles, of which Dead Water is the most recent. ...Show more