$35.00
AUD
Category: Mind Body Spirit
The Sunday Times Bestseller and New York Times Bestseller. A book of hope for uncertain times. 'Feeling a little blue? Meet the new Winnie the Pooh.' The Daily Mail 'A wonderful work of art and a wonderful window into the human heart' Richard Curtis Enter the world of Charlie's four unlikely friends, di scover their story and their most important life lessons. The conversations of the boy, the mole, the fox and the horse have been shared thousands of times online, recreated in school art classes, hung on hospital walls and turned into tattoos. In Charlie's first book, you will find his most-loved illustrations and some new ones too.     ...Show more
$19.99
AUD
Category: Mind Body Spirit
Like us, every dog is born under an astrological sun sign which depends on their date of birth. Just knowing their sun sign will give you some insight into your dog's personality and character, which can be helpful to your relationship and understanding how you might clash or chime with your pooch. In Dog Astrology Stella Andromeda answers all the burning questions you may have about your current - or future - pet, such as: Will an Aries dog suit your fiery Leo personality? Which star sign makes the best therapy dog? What's your pooch's lucky day of the week and favorite color? Stella also shares insights into the breeds that may best suit your personality, and shares that, if you know the time and place of your dog's birth, you can even have their astrological birth chartdrawn up which yields even more information. Fun and insightful, Dog Astrology will allow you to get to know your dog on a deeper level, by harnessing the power of the zodiac. ...Show more
$34.99
AUD
Category: Mind Body Spirit
This book is about ghosts and gods and flying saucers and certainty in the absence of knowledge. From award-winning author Sarah Krasnostein comes an exploration of the power of belief. Weaving together the stories of six extraordinary ordinary people, The Believer looks at the stories we tell ourselve s to deal with the distance between the world as it is, and the world as we'd like it to be. How they can stunt us – or save us. Some of the people you will meet believe in things most people don't. Ghosts. UFOs. Heaven and the Devil. The literal creation of the universe in six days. Others believe in things most people would like to. Dying with autonomy. Facing one's own transgressions with an open heart. In this intensely personal and gorgeously written new book Krasnostein talks with her characteristic compassion and empathy to these believers – and finds out what happens when their beliefs crash into her own. ...Show more
$34.99
AUD
Category: Mind Body Spirit
In one way or another, we all carry trauma. It can manifest as anxiety, shame, low self-esteem, over-eating, under-eating, addiction, depression, confusion, people-pleasing, under-earning, low mood, negative thinking, social anxiety, anger, brain fog and more. Traumas, big or 'little', leave us trapped in cycles of dysfunctional behaviours, negative thoughts and difficult feelings. Yet many people are unaware they're stuck in old reactions and patterns that stem from their past traumas. Many of us are wary of the word and push it away instead of moving towards it and learning how to break free. Dr Sarah Woodhouse is a Research Psychologist who specialises in trauma and is passionate about helping people face this word and their past. In You're Not Broken she teaches you what a trauma is (it's probably not what you think), and how to recognise when, why and how your past is holding you back. She gently explains the pitfalls of ignoring awkward, upsetting episodes and how true freedom comes from looking back at your past with honesty. Then, sharing the latest research-based techniques and her own personal experience, she guides you towards breaking the trauma loop, reawakening your true self and reclaiming your future.   ...Show more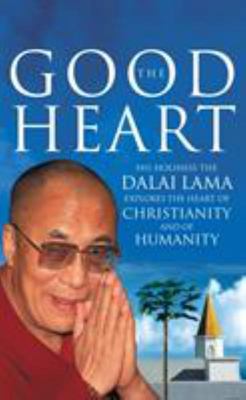 Good Heart
by His Holiness The Dalai Lama
$15.00
AUD
Category: Mind Body Spirit
In this book, His Holiness the Dalai Lama offers fresh perspectives on Christian sources of faith. He explores the parallels and differences between Buddhism and Christianity and attempts to open the windows of understanding for the modern spiritual seeker of any faith.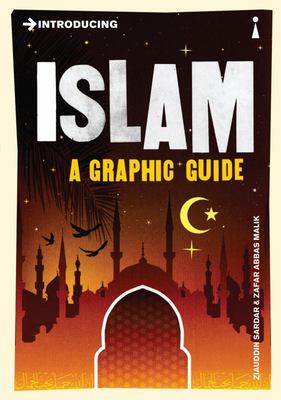 $12.99
AUD
Category: Mind Body Spirit | Series: Introducing... S.
Islamic culture has produced some of the finest achievements of humanity. "Introducing Islam" is a fascinating look into a sometimes misunderstood faith.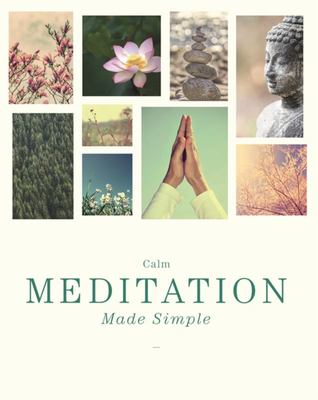 $16.99
AUD
Category: Mind Body Spirit | Series: Made Simple Ser.
Meditation is ideal for relieving the stress caused by modern living, improving concentration and helping you reach more profound levels of consciousness. MEDITATION MADE SIMPLE teaches you everything you need to know about how to use meditation to improve your life, including step-by-step practical ins tructions and exercises for beginners, showing you how to combine meditation with other approaches including yoga, chi kung, mandalas and labyrinths. ...Show more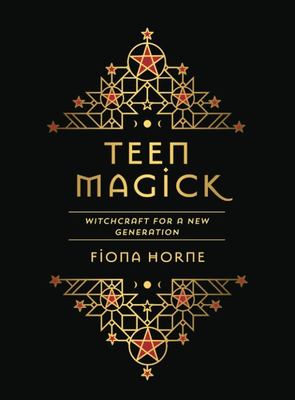 $24.99
AUD
Category: Mind Body Spirit
This gutsy guide for the Teen Witch takes them on a journey of self-discovery - to dig deep and learn about all the magick that is inside of them, and then shine that magick into the world. At night, Teen Witches are out under the starry sky, turning on to Magick; they meet after school ... and Zoom in with other magick youth around the world, for full moon rituals. They cast spells and divine rituals, alone, to help them pass tests, attract boyfriends or girlfriends, get along with their parents, and find out what their life's true calling is. What does it take to be a real witch in this brave new world? With all the tools, spells, sacred days and tips for what to do in love and life, this book is a must-have for the young person who wants to evolve into the most empowered version of themselves in a brave, new Magickal life! ...Show more
$29.99
AUD
Category: Mind Body Spirit | Series: Mindful Practice Deck Ser.
The Runes Box includes a 96-page booklet explaining the history of runes and how to use them and 36 carry-size cards that give information on the 24 runes and their meanings, plus some essential runic blessings and wishes.
The Space Between
by Michelle Andrews; Zara McDonald
$32.99
AUD
Category: Mind Body Spirit
There's this weird gap in life that's fuelled by cheap tacos and even cheaper tequila – also known as our twenties. It's a specific limbo of being suspended between being a teenager and a Proper Adult, and though it's wildly confusing, often lonely, sometimes embarrassing and frequently daunting, there' s also a whole lot of magic to be found in the chaos. It's a time when we're finding our own voices, making up our own minds, cementing our relationships and starting to fulfil our big ambitions (or simply just working out what they are). Michelle Andrews and Zara McDonald, creators of the award-winning pop culture podcast Shameless, are two of the many twentysomething women trying to make sense of it all. They definitely don't have all the answers but they know that mapping out our place in the world is a little bit easier when we do it together. Brimming with wit and unflinching honesty, here are their stories and personal puzzles about life as twentysomethings: from heartbreak and mental health challenges to overcoming career setbacks and letting go of fear. (Not forgetting the deeper meaning behind the state of their fridges and why it's so damn good to ghost out of a friend's party.) Join Zara and Michelle as they navigate their journeys between the women they are now and who they want to be. You just might find tiny pieces of yourself in the space between the first page and the last. ...Show more
$32.99
AUD
Category: Mind Body Spirit
'This radiant book will not only change your life, but perhaps even save it' Elizabeth Gilbert The bestselling author, Oprah magazine columnist, and beloved life coach has turned to a subject her fans have been waiting for. Just as there are toxins in your body that can be cleansed by a nutrition plan, the toxins in your life, such as family beliefs and social expectations, can be cleansed in a four-stage process Martha has successfully tested with hundreds of her clients. The Way of Integrity is a guide to discovering your true self and the pure peace that is your birthright. The book is rich with exercises and self-tests that help readers evaluate where they are out of integrity in their lives and identify symptoms that show they need a detox. Those signs range from people pleasing to staying in stale relationships, from feeling unmotivated to frequent illnesses, from negative habits to addictions. Readers learn what they actually yearn for versus what they may crave as the result of what the culture sells us. Martha shows how to read internal signals that lead toward our true path and to recognise the soul teachers who help wake us to our deep purpose. Making scientific ideas accessible and using her signature humour, Beck takes us on a spiritual adventure that not only will change the direction of our lives, but will bring us to a place of genuine happiness. ...Show more