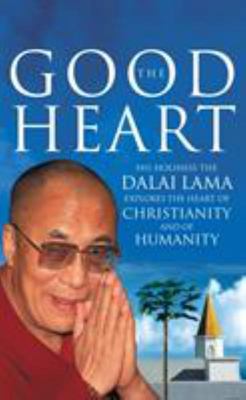 Good Heart
by His Holiness The Dalai Lama
$15.00
AUD
Category: Mind Body Spirit
In this book, His Holiness the Dalai Lama offers fresh perspectives on Christian sources of faith. He explores the parallels and differences between Buddhism and Christianity and attempts to open the windows of understanding for the modern spiritual seeker of any faith.
$35.00
AUD
Category: Mind Body Spirit
The Sunday Times Bestseller and New York Times Bestseller. A book of hope for uncertain times. 'Feeling a little blue? Meet the new Winnie the Pooh.' The Daily Mail 'A wonderful work of art and a wonderful window into the human heart' Richard Curtis Enter the world of Charlie's four unlikely friends, discover their story and their most important life lessons. The conversations of the boy, the mole, the fox and the horse have been shared thousands of times online, recreated in school art classes, hung on hospital walls and turned into tattoos. In Charlie's first book, you will find his most-loved illustrations and some new ones too.     ...Show more
The Space Between
by Zara McDonald; Michelle Andrews
$32.99
AUD
Category: Mind Body Spirit
There's this weird gap in life that's fuelled by cheap tacos and even cheaper tequila – also known as our twenties. It's a specific limbo of being suspended between being a teenager and a Proper Adult, and though it's wildly confusing, often lonely, sometimes embarrassing and frequently daunting, there' s also a whole lot of magic to be found in the chaos. It's a time when we're finding our own voices, making up our own minds, cementing our relationships and starting to fulfil our big ambitions (or simply just working out what they are). Michelle Andrews and Zara McDonald, creators of the award-winning pop culture podcast Shameless, are two of the many twentysomething women trying to make sense of it all. They definitely don't have all the answers but they know that mapping out our place in the world is a little bit easier when we do it together. Brimming with wit and unflinching honesty, here are their stories and personal puzzles about life as twentysomethings: from heartbreak and mental health challenges to overcoming career setbacks and letting go of fear. (Not forgetting the deeper meaning behind the state of their fridges and why it's so damn good to ghost out of a friend's party.) Join Zara and Michelle as they navigate their journeys between the women they are now and who they want to be. You just might find tiny pieces of yourself in the space between the first page and the last. ...Show more
$39.99
AUD
Category: Mind Body Spirit
Channel Kindness is a collection of fifty-one stories of kindness, bravery, and resilience from young people all over the world collected by the Born This Way Foundation and introduced by Lady Gaga. For Lady Gaga, kindness is the driving force behind everything she says and does. The quiet power of kin dness can change the way we view one another, our communities, and even ourselves. She embodies this mission, and through her work, brings more kindness into our world every single day. Lady Gaga has always believed in the importance of being yourself, being kind to yourself and others, no matter who they are or where they come from. With that sentiment in mind, she and her mother, Cynthia Germanotta, founded Born This Way Foundation, a nonprofit organization dedicated to making the world a kinder and braver place. Through the years, they've collected stories of kindness, bravery, and resilience from young people all over the world, proving that kindness truly is the universal language. And now, we invite you to read these stories and follow along as each and every young author finds their voice, just as Lady Gaga has found hers.Within these pages, you'll meet young changemakers who found their inner strength, who prevailed in the face of bullies, who started their own social movements, who decided to break through the mental health stigma and share how they felt, who created safe spaces for LGBTQ+ youth, and who have embraced kindness with every fiber of their being by helping others without the expectation of anything in return.Individually and collectively, the stories collected here prove that kindness not only saves lives but builds community. Kindness is inclusion, it is pride, it is empathy, it is compassion, it is self-respect and it is the guiding light to love. Kindness is always transformational, and its never-ending ripples result in even more kind acts that can change our lives, our communities, and our world. ...Show more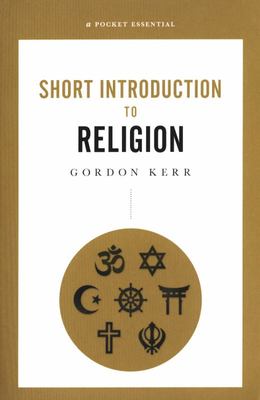 $15.00
AUD
Category: Mind Body Spirit | Series: Pocket Essentials Ser.
During this time of conflict and suspicion, it is perhaps more important than ever to understand the beliefs and philosophies of other cultures. This book provides a useful guide to the world's most popular religions--Christianity, Islam, Buddhism, Judaism and Hinduism--describing their origins and hist ory, beliefs, worship and sacred writings, but also investigates many of the smaller and lesser known religions as well as newer movements such as Scientology, Wicca and Ra lism. ...Show more
$22.99
AUD
Category: Mind Body Spirit
   From bestselling author Bev Aisbett comes a proven, practical and simple workbook to help people manage their depression, with a month's worth of daily strategies and exercises for work and for home. When you're suffering from depression, sometimes it's as much as you can do to get out of bed, let alone read a book. But this just isn't any other book. This is a practical day-by-day workbook, with clear, simple daily building blocks and exercises designed to help pull you out of the inertia of depression. It's a highly approachable, concise and above all practical way to help manage depression.Featuring all-new material from experienced counsellor and bestselling author of the self-help classics Living with IT and Taming the Black Dog, Bev Aisbett has based this book on many of the exercises she has been teaching and writing about for the past twenty years to help people manage their depression. ...Show more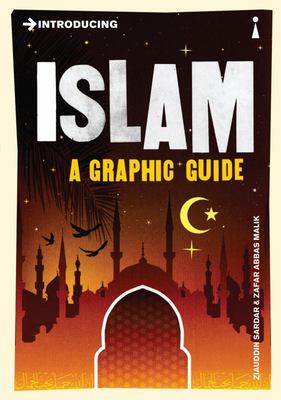 $12.99
AUD
Category: Mind Body Spirit | Series: Introducing... S.
Islamic culture has produced some of the finest achievements of humanity. "Introducing Islam" is a fascinating look into a sometimes misunderstood faith.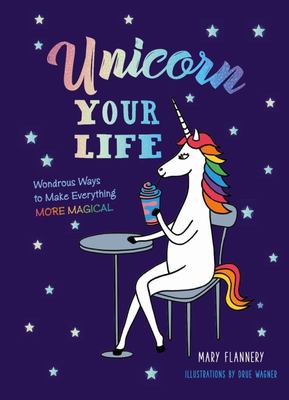 $24.99
AUD
Category: Mind Body Spirit
Find your "unicorn magic" with this fun self-help guide--and make your world more wonderful It's the little things we do for ourselves that make our day brighter . . . just like a unicorn's horns make it enchanting and different from anything else. Unicorn Your Life helps you discover your own brand o f magic--whether it's a tasty treat, fresh flowers, or your favorite sparkly shoes--and assure you get more of it. This playful, mindful guide has quizzes, suggestions for creating perfect "unicorn spaces" at home and work, ideas for nurturing the positive relationships in your life, and strategies for unleashing the self-assured, confident creature that lives inside you ...Show more
$32.99
AUD
Category: Mind Body Spirit
A handbook for understanding, embracing and (even) enjoying the rite of passage that is peri-menopause and menopause; outlines the experience, the medical science, treatment options and home remedies; written by a practicing GP and media doctor who has just turned 50 herself.  
$34.99
AUD
Category: Mind Body Spirit | Series: Anxiety
'I loved this book.' Matt Haig, author of Reasons to Stay Alive 'Probably the best book on living with anxiety that I've ever read.' Mark Manson, author of The Subtle Art of Not Giving a F*ck If you have anxiety, this book is for you. If you love someone who is anxious, this book is for you. I Quit S ugar founder and New York Times bestselling author Sarah Wilson has lived through high anxiety - including bipolar, OCD and several suicide attempts - her whole life. Perhaps like you, she grew tired of seeing anxiety as a disease that must be medicated into submission. Could anxiety be re-sewn, she asked, into a thing of beauty? So began a seven-year journey to find a more meaningful and helpful take on anxiety. Living out of two suitcases, Sarah travelled the world, meeting with His Holiness The Dalai Lama, with Oprah's life coach, with major mental health organizations and hundreds of others in a quest to unravel the knotted ball of wool that is the anxious condition. She emerged with the very best philosophy, science and hacks for thriving with the beast. First, We Make the Beast Beautiful is a book with a big heart, paving the way for richer, kinder and wiser conversations about anxiety. ...Show more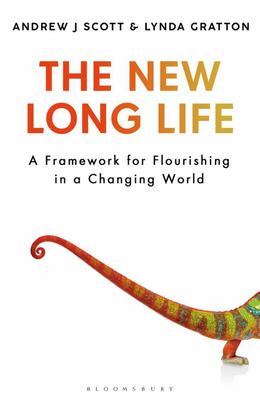 $29.99
AUD
Category: Mind Body Spirit
A practical guide to how we can flourish as longevity and technology change our world, from the internationally bestselling authors of The 100-Year Life Smart new technologies. Longer, healthier lives. Human progress has risen to great heights, but at the same time it has prompted anxiety about where w e're heading. Are our jobs under threat? If we live to 100, will we ever really stop working? And how will this change the way we love, manage and learn from others? One thing is clear: advances in technology have not been matched by the necessary innovation to our social structures. In our era of unprecedented change, we haven't yet discovered new ways of living. Drawing from the fields of economics and psychology, Andrew J Scott and Lynda Gratton offer a simple framework based on three fundamental principles (Narrate, Explore and Relate) to give you the tools to navigate the challenges ahead. Both a personal road-map and a primer for governments, corporations and colleges, The New Long Life is the essential guide to a longer, smarter, happier life. ...Show more
$29.99
AUD
Category: Mind Body Spirit
An accessible, practical guide to preventing and managing children's allergies and improving their immune systems, from leading gastroenterologist Dr Vincent Ho.