$15.00
AUD
Category: Mind Body Spirit
The Buddhist Way is an introduction to the Buddhist philosophy which originated in India over 2,500 years ago before spreading to China, Southeast Asia and beyond.   This straightforward and practical book outlines many Buddhist teachings and practices. It explains how Buddhist beliefs and thoughts ev olved and changed the way we think.   The Buddhist Way demonstrates how you can introduce this culture of wisdom, love and kindness into your lifestyle and everyday thinking. ...Show more
$22.99
AUD
Category: Mind Body Spirit
Available November 2020 An inspirational personal development book including helpful tips and cute illustrations to aid with anxiety, overthinking and depression. This book is jam-packed with handy tips, bite-sized wisdoms & thoughtful illustrations to help you navigate through feelings like anxiety , stress, worry, guilt & sadness. Within these pages you will find practical tools & insights to help you tackle your day-to-day tricky emotions. Contents: 1. Feeling 2. Grounding 3. Breathing 4. Thinking 5. Affirming ...Show more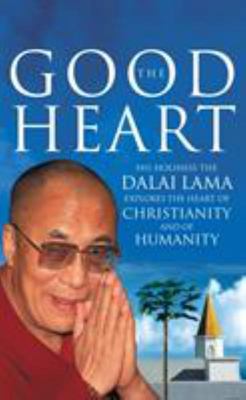 Good Heart
by His Holiness The Dalai Lama
$15.00
AUD
Category: Mind Body Spirit
In this book, His Holiness the Dalai Lama offers fresh perspectives on Christian sources of faith. He explores the parallels and differences between Buddhism and Christianity and attempts to open the windows of understanding for the modern spiritual seeker of any faith.
$39.99
AUD
Category: Mind Body Spirit
Channel Kindness is a collection of fifty-one stories of kindness, bravery, and resilience from young people all over the world collected by the Born This Way Foundation and introduced by Lady Gaga. For Lady Gaga, kindness is the driving force behind everything she says and does. The quiet power of kind ness can change the way we view one another, our communities, and even ourselves. She embodies this mission, and through her work, brings more kindness into our world every single day. Lady Gaga has always believed in the importance of being yourself, being kind to yourself and others, no matter who they are or where they come from. With that sentiment in mind, she and her mother, Cynthia Germanotta, founded Born This Way Foundation, a nonprofit organization dedicated to making the world a kinder and braver place. Through the years, they've collected stories of kindness, bravery, and resilience from young people all over the world, proving that kindness truly is the universal language. And now, we invite you to read these stories and follow along as each and every young author finds their voice, just as Lady Gaga has found hers.Within these pages, you'll meet young changemakers who found their inner strength, who prevailed in the face of bullies, who started their own social movements, who decided to break through the mental health stigma and share how they felt, who created safe spaces for LGBTQ+ youth, and who have embraced kindness with every fiber of their being by helping others without the expectation of anything in return.Individually and collectively, the stories collected here prove that kindness not only saves lives but builds community. Kindness is inclusion, it is pride, it is empathy, it is compassion, it is self-respect and it is the guiding light to love. Kindness is always transformational, and its never-ending ripples result in even more kind acts that can change our lives, our communities, and our world. ...Show more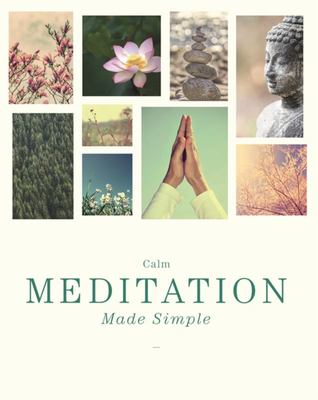 $16.99
AUD
Category: Mind Body Spirit | Series: Made Simple Ser.
Meditation is ideal for relieving the stress caused by modern living, improving concentration and helping you reach more profound levels of consciousness. MEDITATION MADE SIMPLE teaches you everything you need to know about how to use meditation to improve your life, including step-by-step practical ins tructions and exercises for beginners, showing you how to combine meditation with other approaches including yoga, chi kung, mandalas and labyrinths. ...Show more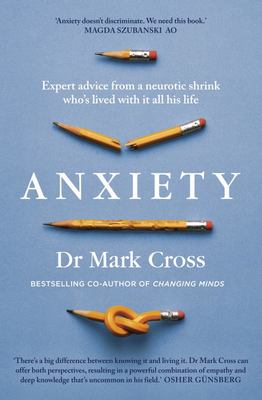 $34.99
AUD
Category: Mind Body Spirit
   Expert advice from a neurotic shrink who's lived with it all his life Consultant psychiatrist Dr Mark Cross knows a lot about anxiety. Many of his patients are sufferers, which is hardly surprising, given anxiety is the most common mental health condition in Australia, affecting up to one in four peo ple at some point in their lives. But Mark also knows about anxiety from another perspective, because he too has suffered from anxiety all his life. In this book, the well-known author of Changing Minds, who featured on the award-winning ABC TV series of the same name, demystifies this mental illness in his trademark warm and friendly style. He looks at causes, treatments, both medical and natural, anxiety in the workplace and more, sharing his own experiences as well as stories from others ...Show more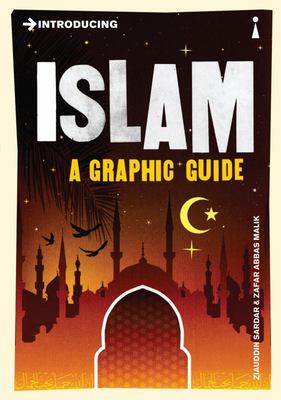 $12.99
AUD
Category: Mind Body Spirit | Series: Introducing... S.
Islamic culture has produced some of the finest achievements of humanity. "Introducing Islam" is a fascinating look into a sometimes misunderstood faith.
$29.99
AUD
Category: Mind Body Spirit
An accessible, practical guide to preventing and managing children's allergies and improving their immune systems, from leading gastroenterologist Dr Vincent Ho.  
$19.99
AUD
Category: Mind Body Spirit
Stop depression in its tracks with the revolutionary Number 1 Danish bestseller.
$22.99
AUD
Category: Mind Body Spirit | Reading Level: very good
A book for anyone and everyone who finds themselves going through big change, hard times, bad luck or tough sh it. A book for right now, as it turns out. From Bev Aisbett, Australia's bestselling author with decades of experience helping people through anxiety, depression and panic attacks, Cruising Thr ough Calamity is a much-needed new book about helping people manage their emotions through big changes, hard times and big challenges. So whether you're struggling during the pandemic or navigating a personal crisis, if you're feeling anxious or overwhelmed and your emotions are getting the better of you, then this is the book you need right now to help you cruise through calamities, big and small. Written in Bev's clear, simple and straightforward style, using straight talk and humour to defuse, entertain, explain and inform, this is a most timely and topical book to help anyone feeling overwhelmed by uncertainty, difficult feelings and tough circumstances.   ...Show more
$32.99
AUD
Category: Mind Body Spirit
Nat's What I Reckon was the tattooed lockdown saviour we didn't know we needed, rescuing us from packet food, jar sauce and total boredom with his hilarious viral recipe videos that got us cooking at home like champions again. Now that we've cooked our way out of lockdown and are wondering what the hell to do next, Nat's back – and he's ready to teach us more about life in this thoroughly unhelpful (but maybe actually kinda helpful) self-help guide. Nat's already shown us that jar sauce can get f*cked. But what else is sh*t – and what's actually not sh*t? Is it all as bad as we feel like it is most of the time? No part of our weird world and idiotic behaviour is spared as our long-haired guru tells us what he reckons about it all – and amps up the flavour with some eye-watering stories from his early years before a sweary video about pasta sauce shot him to global fame. With Nat's nine no-nonsense rules, you'll be on the road to being less of a d*ckhead faster than you can say 'quarantine spirit risotto with parzley on top'. And if you screw it up: it doesn't bloody Parramatta, champ. Features a small illustrated selection of Nat's favourite recipes.   ...Show more
The Space Between
by Michelle Andrews; Zara McDonald
$32.99
AUD
Category: Mind Body Spirit
There's this weird gap in life that's fuelled by cheap tacos and even cheaper tequila – also known as our twenties. It's a specific limbo of being suspended between being a teenager and a Proper Adult, and though it's wildly confusing, often lonely, sometimes embarrassing and frequently daunting, there' s also a whole lot of magic to be found in the chaos. It's a time when we're finding our own voices, making up our own minds, cementing our relationships and starting to fulfil our big ambitions (or simply just working out what they are). Michelle Andrews and Zara McDonald, creators of the award-winning pop culture podcast Shameless, are two of the many twentysomething women trying to make sense of it all. They definitely don't have all the answers but they know that mapping out our place in the world is a little bit easier when we do it together. Brimming with wit and unflinching honesty, here are their stories and personal puzzles about life as twentysomethings: from heartbreak and mental health challenges to overcoming career setbacks and letting go of fear. (Not forgetting the deeper meaning behind the state of their fridges and why it's so damn good to ghost out of a friend's party.) Join Zara and Michelle as they navigate their journeys between the women they are now and who they want to be. You just might find tiny pieces of yourself in the space between the first page and the last. ...Show more