$32.99
AUD
Category: Mind Body Spirit
A beautiful, intimate and inspiring investigation into how we can find and nurture within ourselves that essential quality of internal happiness - the 'light within' that Julia Baird calls 'phosphorescence' - which will sustain us even through the darkest times. Over the last decade, we have become bet ter at knowing what brings us contentment, well-being and joy. We know, for example, that there are a few core truths to science of happiness. We know that being kind and altruistic makes us happy, that turning off devices, talking to people, forging relationships, living with meaning and delving into the concerns of others offer our best chance at achieving happiness. But how do we retain happiness? It often slips out of our hands as quickly as we find it. So, when we are exposed to, or learn, good things, how do we continue to burn with them?And more than that, when our world goes dark, when we're overwhelmed by illness or heartbreak, loss or pain, how do we survive, stay alive or even bloom? In the muck and grit of a daily existence full of disappointments and a disturbing lack of control over many of the things that matter most - finite relationships, fragile health, fraying economies, a planet in peril - how do we find, nurture and carry our own inner, living light - a light to ward off the darkness? Absorbing, achingly beautiful, inspiring and deeply moving, Julia Baird has written exactly the book we need for these times. ...Show more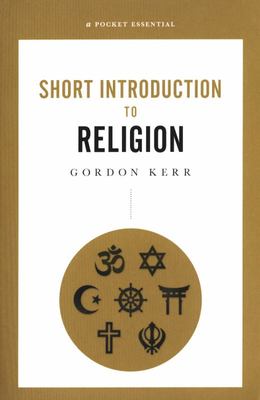 $15.00
AUD
Category: Mind Body Spirit | Series: Pocket Essentials Ser.
During this time of conflict and suspicion, it is perhaps more important than ever to understand the beliefs and philosophies of other cultures. This book provides a useful guide to the world's most popular religions--Christianity, Islam, Buddhism, Judaism and Hinduism--describing their origins and hist ory, beliefs, worship and sacred writings, but also investigates many of the smaller and lesser known religions as well as newer movements such as Scientology, Wicca and Ra lism. ...Show more
$35.00
AUD
Category: Mind Body Spirit
The Sunday Times Bestseller and New York Times Bestseller. A book of hope for uncertain times. 'Feeling a little blue? Meet the new Winnie the Pooh.' The Daily Mail 'A wonderful work of art and a wonderful window into the human heart' Richard Curtis Enter the world of Charlie's four unlikely friends, discover their story and their most important life lessons. The conversations of the boy, the mole, the fox and the horse have been shared thousands of times online, recreated in school art classes, hung on hospital walls and turned into tattoos. In Charlie's first book, you will find his most-loved illustrations and some new ones too.     ...Show more
$22.99
AUD
Category: Mind Body Spirit
   From bestselling author Bev Aisbett comes a proven, practical and simple workbook to help people manage their depression, with a month's worth of daily strategies and exercises for work and for home. When you're suffering from depression, sometimes it's as much as you can do to get out of bed, let alone read a book. But this just isn't any other book. This is a practical day-by-day workbook, with clear, simple daily building blocks and exercises designed to help pull you out of the inertia of depression. It's a highly approachable, concise and above all practical way to help manage depression.Featuring all-new material from experienced counsellor and bestselling author of the self-help classics Living with IT and Taming the Black Dog, Bev Aisbett has based this book on many of the exercises she has been teaching and writing about for the past twenty years to help people manage their depression. ...Show more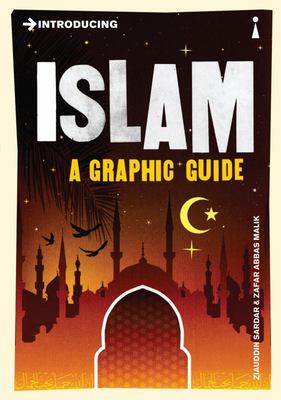 $12.99
AUD
Category: Mind Body Spirit | Series: Introducing... S.
Islamic culture has produced some of the finest achievements of humanity. "Introducing Islam" is a fascinating look into a sometimes misunderstood faith.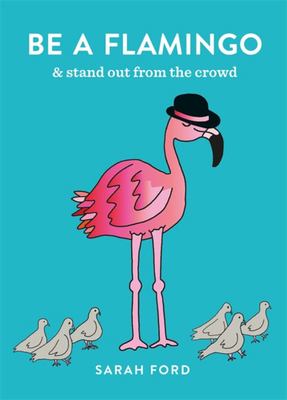 $9.99
AUD
Category: Mind Body Spirit | Series: Be A... Ser.
Want to be strong, independent and utterly fabulous? Be a flamingo.   Flamingo is that one friend who always brightens a room as soon as she walks in. She is always the first on the dancefloor and the very last to stop boogying. She has never tried to dress like a Parisian, never followed advice on wh at not to wear, and certainly has never tried to tone down her natural pinkness; she knows he is perfect just the way she is. And even when life throws Flamingo a curveball, she is always ready to embrace the unknown and jump straight in.   A gorgeous little gift book of motivational sayings and hilarious axioms, Be a Flamingo is a perfect pink pick-me-up gift for a friend who needs a confidence boost, or great as an impulse self-purchase when you feel you need to start tooting your own horn a little louder. Because we could all do worse than taking a leaf out of Flamingo's book. ...Show more
$32.99
AUD
Category: Mind Body Spirit
A handbook for understanding, embracing and (even) enjoying the rite of passage that is peri-menopause and menopause; outlines the experience, the medical science, treatment options and home remedies; written by a practicing GP and media doctor who has just turned 50 herself.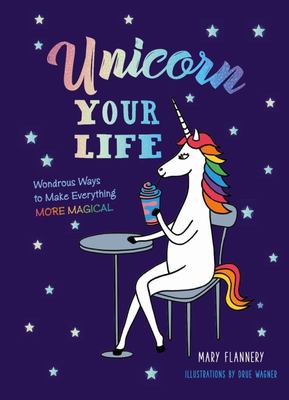 $24.99
AUD
Category: Mind Body Spirit
Find your "unicorn magic" with this fun self-help guide--and make your world more wonderful It's the little things we do for ourselves that make our day brighter . . . just like a unicorn's horns make it enchanting and different from anything else. Unicorn Your Life helps you discover your own brand o f magic--whether it's a tasty treat, fresh flowers, or your favorite sparkly shoes--and assure you get more of it. This playful, mindful guide has quizzes, suggestions for creating perfect "unicorn spaces" at home and work, ideas for nurturing the positive relationships in your life, and strategies for unleashing the self-assured, confident creature that lives inside you ...Show more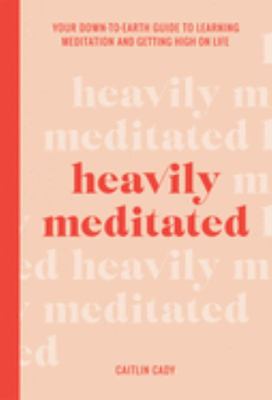 $29.99
AUD
Category: Mind Body Spirit
Heavily Meditated has everything you need to know to get hooked on meditation for good. Presented in a simple, friendly, accessible style that even the busiest of meditation-doubters can relate to, this book clearly outlines: What meditation is Five fundamental meditation techniques (and which one is ri ght for you) Where, when and how to sit How to deal with thoughts Why meditation is so damn good for you How to measure your meditation practice How to set goals and get hooked on meditation How to upgrade your practice from habit to ritual. Filled with exercises, worksheets, cheat sheets and other practical tools, as well as relatable personal stories to light your way, Heavily Meditated is your down-to-earth guide to meditation, and how to turn it into a habit that sticks and reap the benefits of a happier, calmer and more intentional life.   ...Show more
$34.99
AUD
Category: Mind Body Spirit
'How can I get in touch with this real self, underlying all my surface behaviour? How can I become myself?' Carl Rogers, US psychotherapist The Inner Self is a book about the ways we hide from the truth about ourselves - both as individuals and as human beings - and the psychological freedom we enjoy w hen we finally face that most searching question of all: 'Who am I, really?' Hugh Mackay, one of Australia's most respected social psychologists, explores our 'top 20' hiding places - from addiction to materialism, nostalgia to victimhood. His explanation for our evasiveness is simple but profound: we fear the demands of love. He argues that love is our highest ideal, the richest source of life's meaning and purpose, and the key to our emotional security, personal serenity and confidence. Yet Mackay exposes the great paradox of human nature that while love brings out our best, we don't always want our best brought forward. Love promotes goodness, but we don't always want to be good. Powerfully written and drawing on a lifetime of research, The Inner Self shows how we can overcome our reluctance to live lovingly and, in the process, lead more meaningful and fulfilling lives.   ...Show more
$34.99
AUD
Category: Mind Body Spirit
   Expert advice from a neurotic shrink who's lived with it all his life Consultant psychiatrist Dr Mark Cross knows a lot about anxiety. Many of his patients are sufferers, which is hardly surprising, given anxiety is the most common mental health condition in Australia, affecting up to one in four peo ple at some point in their lives. But Mark also knows about anxiety from another perspective, because he too has suffered from anxiety all his life. In this book, the well-known author of Changing Minds, who featured on the award-winning ABC TV series of the same name, demystifies this mental illness in his trademark warm and friendly style. He looks at causes, treatments, both medical and natural, anxiety in the workplace and more, sharing his own experiences as well as stories from others ...Show more