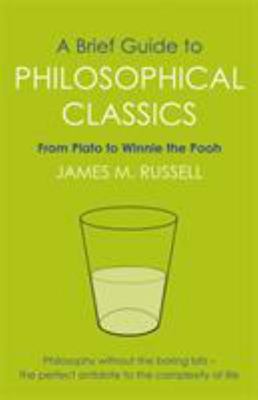 $15.00
AUD
Category: Philosophy | Series: Brief Histories Ser.
Big ideas sometimes come from the strangest places. In this wide ranging introduction, James M Russell takes the fear out of philosophy and selects seventy-six works - from Plato, Descartes and Wittgenstein to Philip K Dick and the Moomins as well as contemporary thinkers such as Peter Singer and John R awls. Dividing into accessible sections - history, contemplation, happiness, and -isms, Russell gives us the lives as well as the lessons of the great thinkers, including a digest of their key ideas. A perfect antidote to the complex life. The topics and books covered include: Traditional Philosophy: The Republic, Plato; The Confessions, St Augustine; The Leviathan, Thomas Hobbes; On Liberty, John Stuart Mill; Philisophical Investigations, Ludwig Wittgenstein; Critique of Pure Reason, Immanuel Kant. Outsiders: Fear and Trembling, Soren Kierkegaard; Beyond Good and Evil, Frederick Nietzsche; The Outsider, Albert Camus; Doors of Perception, Aldous Huxley. Contemplation as Philosophy: The Prophet, Kahil Gibran; Jonathan Livingston Seagull, Richard Bach; Zen and the Art of Motorcycle Maintenance, Robert Pirsig; The Tao of Pooh, Benjamin Hoff. The Continental Tradition: The Prison Notebooks, Antonio Gramsci; The History of Sexuality, Michel Foucault; Symbolic Exchange and Death, Jean Baudrillard. How to Live Your Life: The Art of War, Sun Tzu; Maxims, La Rouchefoucauld; Memories, Dreams, Reflections, Carl Jung; On Sexuality, Sigmund Freud; On Becoming a Person, Carl Rogers. Political and Personal Issues: Das Kapital, Karl Marx; Being and Nothingness, Jean Paul Sartre; Gaia, James Lovelock. Modern Philosophy: A Theory of Justice, John Rawls; Darwin's Dangerous Idea, Daniel Dennett; After the Terror, Ted Honderich. ...Show more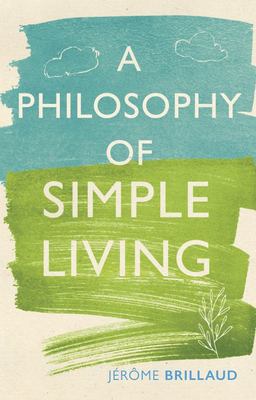 $34.99
AUD
Category: Philosophy
Today, "simple living" is a rallying cry for anti-consumerists, environmentalists, and anyone concerned with humanity's effect on the planet. But what is so revolutionary about a simple life? And why are we so fascinated with simplicity today? A Philosophy of Simple Living charts the ideas, motivations, and practices of simplicity from antiquity to the present day. Bringing together an array of people, practices, and movements, from Henry David Thoreau to Steve Jobs, and from Cynics and Shakers to the "slow movement," voluntary simplicity, and degrowth, this book is as comprehensive as it is concise. Written in elegant, spare prose, A Philosophy of Simple Living will be of great benefit to all who wish to declutter and pare back their complicated, modern lives. ...Show more
$19.99
AUD
Category: Philosophy
--- Imagine a world where men and women are treated as equals, where the elderly are respected not neglected, where children can realise their dreams. Imagine a society, a kind and fair one, where people are free from worry and woe. Imagine a life, harmonious and balanced, where people are united by the ir love for their leader. Imagine that leader, wise and mighty, so devoted to his people that he is prepared to keep watch on every single one of them. Welcome to North Korea. Juche is the guiding principle of North Korean communism: the art of self-sufficiency. How to Live Well the North Korean Way will explain how you can: solve the stresses of your commute (sleep in the office); lose weight fast (rationing and daily military parades); embrace mindfulness (through manual labor) and cure urban loneliness (three families living in one room).'Conceived for the people, by the people, Juche states that only through back-breaking work, soul-nourishing study and boundless courage can progress be achieved.' ...Show more
$22.99
AUD
Category: Philosophy
Philosophy is a discipline committed to helping us live wiser and less sorrowful lives. This book artfully draws together 40 of the greatest and most useful ideas found in philosophy, taking us on a journey around key concepts from both Eastern and Western cultures.We are invited to sample the distincti ve wisdom of Eastern philosophy via tea drinking ceremonies, walks in bamboo forests, contemplations of rivers and ritualised flower arranging sessions. From Western culture we seek the teachings of some of the greatest minds throughout history including Machiavellianism and Stoicism.This essential guide to philosophy reminds us of the wit, humanity and relevance of a number of great philosophers including Nietzsche, Heidegger, Confucius, Lao Tzu and Buddha. Essential thoughts about love, work, anxiety, self-knowledge andhappiness are examined, highlighted and inspiringly presented here so they can work their consoling effect where it is most needed: in our daily lives. ...Show more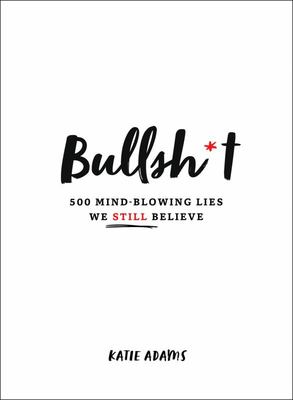 $24.99
AUD
Category: Philosophy
Compelling trivia for our age of disinformation American culture is awash in lies. Despite the fact that we have the truth at our fingertips at all times, Americans still believe lies about everything from health to politics to science to business. Kate Adams's clever trivia book debunks the 500 most c ommon untruths and shows readers why we are all so susceptible to misinformation, and also includes a chapter on facts that are true, but seem like bullsh*t. Sample Lies: Left and Right Brain There's no solid division between hemispheres; the left brain can learn "right-brain skills" and vice versa. Three Wise MenNowhere in the Bible does it specify that there were three. Flush Rotation A flushed toilet doesn't drain the other way in the opposite hemisphere. The Coriolis effect doesn't apply to water in toilets. Einstein was a terrible student and failed mathematics.Albert Einstein actually aced his report cards. His reputation for being a notoriously terrible student? That came from his habit of talking back to his teachers when he felt they were acting too authoritarian. Sample Facts that Seem Like Bullsh*t: A day on Venus is longer than a year. A chicken lived without a head for 18 months. Human children don't get kneecap bones until they're around three years old. A mantis shrimp can punch with the force of a 22-caliber bullet. ...Show more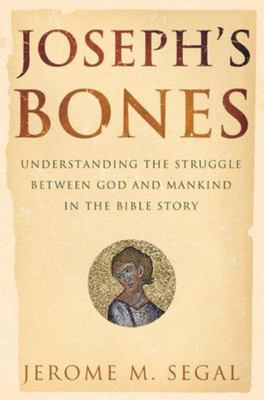 $20.00
AUD
Category: Philosophy
It's almost impossible to think of the Bible as anything other than the expression of the religious traditions that view it as Holy Scripture. Yet given that vital parts of it were written as much as a thousand years before the emergence of rabbinic Judaism and the birth of Christianity, there is no obv ious reason why this should be true. In his groundbreaking new book, Joseph's Bones: Understanding the Struggle Between God and Mankind in the Bible, philosopher Jerome Segal offers a fresh and vigorous reexamination of the oldest part of the Bible.In Joseph's Bones, Segal asks you to imagine that you know nothing about Judaism or Christianity and one day pick up something called "The Hexateuch" (the first six books of the Bible). How would you understand the story it recounts? Who is God? And who are the Israelites? And perhaps most important, what is the relationship between God and humanity?Segal maintains that if we approach the Bible without preconceptions, we will find something unexpected: a brilliant, sophisticated, and highly cohesive account of the human condition. He argues that the Bible reads like an existential novel about the struggle between God and mankind, and is far more sympathetic to mankind than to God.Segal frames his analysis by considering the tale of Joseph's bones. In the closing words of Genesis, as Joseph lies dying in Egypt, Joseph has the "sons of Israel" swear that when God returns the Israelites to the Promised Land, they will take his bones with them. Some four hundred years later, as the Book of Joshua closes, the Israelites honor this commitment by returning and burying Joseph's bones in Canaan, as their ancestors had pledged.Noting that throughout the early parts of the Bible God often seethes with anger at the Israelites, calling them "faithless" and "wicked," Segal uses the story of Joseph's faith in his people and their fidelity to him to illustrate how the Bible does not always share God's perspective on the Israelites or on mankind in general. Segal then provides a systematic reinterpretation of the Bible story and comes to see it as the people's book, written as a way to understand the human condition in a universe governed by a powerful and morally complex deity. He contends that the Bible does not view morality as dependent on God. Rather, it understands moral truths to be objective aspects of reality that limit even God's freedom of action, though God himself resists such a notion. Segal maintains that in the great saga of mankind's struggle with God, Abraham and Moses emerge as heroes, each seeking to protect mankind from God's unpredictable and often unwarranted wrath. The book's final section explores how this rethinking of the Hexateuch transforms the story of Jesus in the New Testament in ways neither Christians nor Jews have considered.Both a radically new way of understanding the Biblical texts and a lively examination of it, Joseph's Bones is an anomaly of Biblical interpretation: brilliant, rigorously argued, and thoroughly original. It is at once persuasive scholarship and a captivating read. ...Show more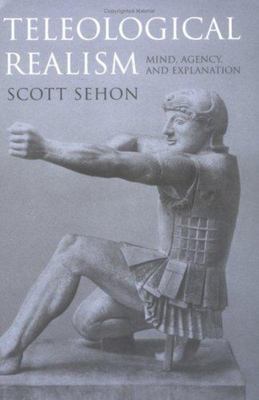 $20.00
AUD
Category: Philosophy | Series: Bradford Bks.
Using the language of common-sense psychology (CSP), we explain human behavior by citing its reason or purpose, and this is central to our understanding of human beings as agents. On the other hand, since human beings are physical objects, human behavior should also be explicable in the language of phys ical science, in which causal accounts cast human beings as collections of physical particles. CSP talk of mind and agency, however, does not seem to mesh well with the language of physical science. In "Teleological Realism," Scott Sehon argues that CSP explanations are not causal but teleological--that they cite the purpose or goal of the behavior in question rather than an antecedent state that caused the behavior. CSP explanations of behavior, Sehon claims, are answering a question different from that answered by physical science explanations, and, accordingly, CSP explanations and physical science explanations are independent of one another. Common-sense facts about mind and agency can thus be independent of the physical facts about human beings, and, contrary to the views of most philosophers of mind in recent decades, common-sense psychology will not be subsumed by physical science. Sehon defends his non-reductionist account of mind and agency in clear and nontechnical language. He carefully distinguishes his view from forms of "strong naturalism" that would seem to preclude it. And he evaluates key objections to teleological realism, including those posed by Donald Davidson's influential article "Actions, Reasons and Causes" and some put forth by more recent proponents of causal theories of action. CSP, Sehon argues, has a different realm than does physical science; the normative notions that are central to CSP are not reducible to physical facts and laws. ...Show more
Items per page:
1 - 7 of 7