$49.99
AUD
Category: Australian History
The epic story of the Boer War and Harry 'Breaker' Morant: drover, horseman, bush poet - murderer or hero? Most Australians have heard of the Boer War of 1899 to 1902 and of Harry 'Breaker' Morant, a figure who rivals Ned Kelly as an archetypal Australian folk hero. Born in England and emigrating to Qu eensland in 1883 in his early twenties, Morant was a charming but reckless man who established a reputation as a rider, polo player and writer. He submitted ballads to The Bulletin that were published under the name 'The Breaker' and counted Banjo Paterson as a friend. When appeals were made for horsemen to serve in the war in South Africa, Morant joined up, first with the South Australian Mounted Rifles and then with a South African irregular unit, the Bushveldt Carbineers. In September 1901 Morant and two other Australians, Lieutenants Peter Handcock and George Witton, were arrested for the murder of Boer prisoners. Morant and Handcock were court-martialled and executed in February 1902 as the Boer War was in its closing stages, but the debate over their convictions continues to this day. Does Breaker Morant deserve his iconic status? Who was Harry Morant? What events and passions led him to a conflict that was essentially an Imperial war, played out on a distant continent under a foreign flag? Was he a scapegoat for British war crimes or a criminal himself? With his trademark brilliant command of story, Peter FitzSimons unravels the many myths and fictions that surround the life of Harry Morant. The truths FitzSimons uncovers about 'The Breaker' and the part he played in the Boer War are astonishing - and, in the hands of this master storyteller, make compelling reading.           ...Show more
$34.99
AUD
Category: Australian History
The vast continent of Australia was settled in two main streams, far apart in time and origin. The first came ashore some 50,000 years ago when the islands of Australia, Tasmania and New Guinea were one. The second began to arrive from Europe at the end of the eighteenth century. Each had to come to te rms with the land they found, and each had to make sense of the other. The long Aboriginal occupation of Australia witnessed spectacular changes. The rising of the seas isolated the continent and preserved a nomadic way of life, while agriculture was revolutionising other parts of the world. Over millennia, the Aboriginal people mastered the land's climates, seasons and resources. Traditional Aboriginal life came under threat the moment Europeans crossed the world to plant a new society in an unknown land. That land in turn rewarded, tricked, tantalised and often defeated the new arrivals. The meeting of the two cultures is one of the most difficult and complex meetings in recorded history. In this book Professor Geoffrey Blainey returns first to the subject of his celebrated works on Australian history, Triumph of the Nomads (1975) and A Land Half Won (1980), retelling the story of our history up until 1850 in light of the latest research. He has changed his view about vital aspects of the Indigenous and early British history of this land, and looked at other aspects for the first time. Compelling, groundbreaking and brilliantly readable, The Story of Australia's People- The Rise and Fall of Ancient Australia is the first instalment of an ambitious two-part work, and the culmination of the lifework of Australia's most prolific and wide-ranging historian. 'Absorbing and important ... the first volume of an ambitious work on the peopling of this continent from its human origins to our own day...bold, rich, wise, authioritative and questioning.' Peter Stanley, The Age 'The Story of Australia's People- The Rise and Fall of Ancient Australia situates pre-invasion Aboriginal society as a triumphant culture with much to celebrate.' John Maynard, The Age 'Blainey has produced a book that all Australians could and, dare I say it, should read . . . I very much look forward to the next instalment of his bold, rich, wise, wry, authoritative and questioning trilogy.' Canberra Times 'This is the real story of Australia, at last.' Courier Mail 'Blainey delivers a brilliant narrative on Australia's settlement.' Australian Geographic ...Show more
$49.99
AUD
Category: Australian History | Series: Dover Books on Anthropology, Folklore and Myths
With this colorful compilation of oral traditions, readers can savor tales as they were told by their aboriginal narrators - from reverent recountings of the origins of the world and human life, to stories about the roots of religious and social customs, to fanciful and humorous animal fables.
$34.99
AUD
Category: Australian History
The remarkable life of Australia's greatest storyteller   A.B. 'Banjo' Paterson is rightly recognised as Australia's greatest storyteller and most celebrated poet, the boy from the bush who became the voice of a generation. He gave the nation its unofficial national anthem 'Waltzing Matilda' and treas ured ballads such as 'The Man from Snowy River' and 'Clancy of the Overflow', vivid creations that helped to define Australia's national identity. But there is more, much more to Banjo's story, and in this landmark biography, award-winning writer Grantlee Kieza chronicles a rich and varied life, one that straddled two centuries and saw Australia transform from a far-flung colony to a fully fledged nation. Born in the bush, as a boy Banjo rode his pony to a one-room school along a trail frequented by outlaw Ben Hall. As a young man he befriended Breaker Morant, and covered the second Boer War as a reporter. He fudged his age to enlist during World War I, ultimately driving an ambulance before commanding a horse training unit during that conflict. Newspaper editor, columnist, foreign correspondent and ABC broadcaster, he knew countless luminaries of his time, including Rudyard Kipling, Winston Churchill, Field Marshal Haig and Henry Lawson. The tennis ace, notorious ladies' man, brilliant jockey and celebrated polo player was an eye-witness to countless key moments in Australian history, and saw Carbine and Phar Lap race. Extensively researched and written with Kieza's trademark verve, Banjo is a lively and captivating portrait of this truly great Australian. ...Show more
$34.99
AUD
Category: Australian History
Australia is indeed made up of many peoples, and together their story is one of high drama, courage and resilience. When the first Europeans crossed the world to settle the vast southern continent that became known as Australia, it was almost unknown. Over time it revealed itself to be a land of reward, and sometimes despair. While the physical discovery of Australia and its resources was swift, the continent also had to be discovered emotionally. Later migrants brought more diversity - and complexity - to Australian life. Writers and painters, more than any other group, probed and shaped attitudes and emotions of Australians to and about their land. Aborigines, once silent, raised vital questions. In this book Professor Geoffrey Blainey brings to life the key events and happenings of the past 170 years that have shaped us into the nation and people we are today- the gold rushes of the 1950s, frustrations of the land explorers, Federation, the world wars, the Depression, postwar migration and prosperity, land rights and the onrush of the latest technology. He examines how people lived, worked, played and prayed over generations, and explores what differences divide us - and all we share in common. Blainey's The Rise and Fall of Ancient Australia traced the story of the Indigenous Australians from their coming ashore at least 50,000 years ago. It pieced together their ingenious way of life, and it's crumbling after the British arrived in 1788. That book ends in 1851, with the discovery of gold. The Rise and Rise of a New Australia carries the story - through momentous changes - to the present day. Together, the two books form The Story of Australia's People - the culmination of the lifework of Australia's most prolific and wide-ranging historian. 'Full of his trademark felicitous phrases and succinct snapshots ... the wide-angle viewpoint of a historian whose own life has encompassed a timespan of unimaginable change.' Weekend Australian Magazine 'In The Story of Australia's People- The Rise and Rise of a New Australia, Blainey 'just tells' the story. He understands narrative, how it must be disciplined as it unfolds, temptingly revealing this or that side-track and fleetingly appearing faces; how sometimes unsuspected or uninvited voices arise from narrative's potentially unruly array of possibilities; how, if you are sufficiently aware and skilful, references to hard-won, unpretentious or briefly relevant sources can be woven in to sentences that still maintain their integrity and relevance as story-carriers; how speculation can embroider and intrigue without distorting the essential, known story.' Australian Book Review 'A compendium of rich and fascinating detail, the result of Blainey's undiminished curiosity about and admiration for human endeavour.' The Age ...Show more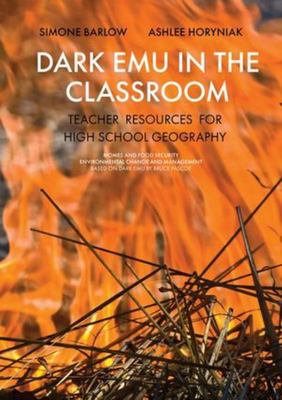 $20.00
AUD
Category: Australian History
Dark Emu in the Classroom: Teacher Resources for High School Geography is a rich resource for teachers to use in the Geography classroom. Based on the concepts in Bruce Pascoe's highly acclaimed book Dark Emu, this resource presents lesson content for the topics: Biomes and Food Security (Vic Year 9)/Su stainable Biomes (NSW Stage 5) Environmental Change and Management (Vic. Year 10/NSW Stage 5) This innovative resource offers both new and experienced teachers a supportive and fresh approach to teaching geography through its well-organised lesson structure and high-interest, inquiry-based activities for students ...Show more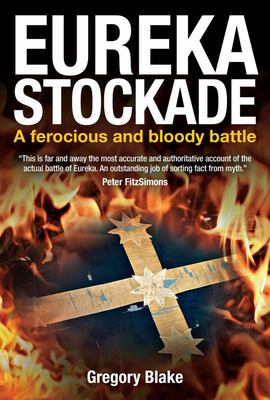 $15.00
AUD
Category: Australian History | Series: Big Sky Publishing Ser.
Eureka Stockade: A ferocious and bloody battle, is the epic account of the battle for the Eureka Stockade, an iconic moment in Australian history. On the chilly dawn morning of 3 December 1854 British soldiers and police of the Victorian colonial government attacked and stormed a crudely-built fortifica tion erected by insurgent gold miners at the Eureka lead on the Ballarat Gold Diggings. The fighting was intense, the carnage appalling and the political consequences of the affair profound. This book, for the first time, examines in great detail the actual military events that unfolded during the twenty minutes of deadly fighting at Eureka. ...Show more
$34.99
AUD
Category: Australian History
Charismatic, intelligent and handsome, George Scott is unlike any other bushranger. Born into a privileged life in famine-wracked Ireland, Scott's family loses its fortune and is forced to flee to New Zealand. There, Scott joins the local militia and fights as a soldier against the Maori in the brutal N ew Zealand wars. After recovering from a series of serious gunshot wounds, he sails to Australia and becomes a Lay Preacher, captivating churchgoers with his fiery and inspiring sermons. But Scott is also prone to bursts of madness. The local villagers back in Ireland often whispered that a 'wild drop' ran in the blood of the Scott family. One night he dons a mask in a small country town, arms himself with a gun and, dubbing himself Captain Moonlite, brazenly robs a bank before staging one of the country's most audacious jailbreaks. After falling in love with fellow prisoner James Nesbitt, a boyish petty criminal desperately searching for a father figure, Scott finds himself unable to shrug off his criminal past. Pursued and harassed by the police, he stages a dramatic siege and prepares for a final showdown with the law - and a macabre executioner without a nose. Meticulously researched and drawing on previously unpublished material, Moonlite is a brilliant work of non-fiction that reads like a novel. Told at a cracking pace, and based on many of the extensive letters Scott wrote from his death cell, Moonlite is set amid the violent and sexually-repressed era of Australia in the second half of the 19th century. With a cast of remarkable characters, it weaves together the extraordinary lives of our bushrangers and the desperation of a young nation eager to remove the stains of its convict past. But most of all, Moonlite is a tragic love story. For these are the dying days of the bushrangers and Captain Moonlite is about to make his last stand. ...Show more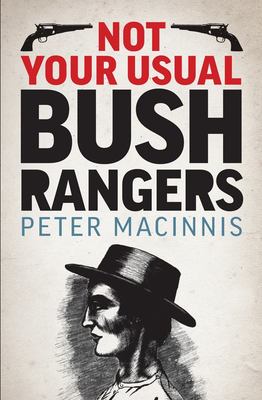 $15.00
AUD
Category: Australian History
Take a journey with one of Australia's most accessible history and science writers into an early Australia that extends beyond the Wild Colonial Boy and the Kelly Gang.Discover the endearing Moondyne Joe and Diver Fitzgerald, scallywags rather than villains, as well as some who affected a gentlemanly fr ont, a sort of false gallantry that did not sit well with their thieving ways, plus the thugs with no saving graces. ...Show more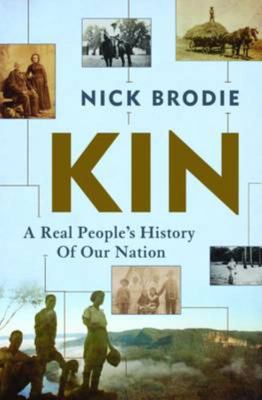 Kin
by Nick Brodie
$24.99
AUD
Category: Australian History
When author and historian Nick Brodie traced his own family tree, he began to see the pattern of European settlement in Australia. As he learnt about the generations of his family, Nick uncovered the social and cultural contexts and historic circumstances that shaped his ancestors: the Irish, the convic ts, the early settlers, Cobb & Co coachmen, the men from Snowy River, the Boer war, Galipolli, the Depression and the second world war. His quest is full of suspense, frustrations and red herrings, and makes a gripping story. As Brodie tracks down where key characters lived, what they did, and the decisions they made - to commit treason, immigrate, marry, or move - he pieces together a complex and entertaining puzzle of Australia's history told through the very people who made it: the everyday Australians who contributed to Australia's rich and varied story. In the same way Bill Bryson's A History of Nearly Everything tells the history of the world through the characters who make the discoveries, Kin is well-written, absolutely accessible (think Tom Keneally's The Australians) but also invigorated with detailed insights that will delight intelligent lovers of history and a good read. ...Show more
$45.00
AUD
Category: Australian History | Reading Level: General Adult
The Colony is the story of the marvellously contrary, endlessly energetic early years of Sydney. It is an intimate account of the transformation of a campsite in a beautiful cove to the town that later became Australia's largest and best-known city. From the sparkling beaches to the foothills of the Blu e Mountains, Grace Karskens skilfully reveals how landscape shaped the lives of the original Aboriginal inhabitants and newcomers alike. She traces the ways in which relationships between the colonial authorities and ordinary men and women broke with old patterns, and the ways that settler and Aboriginal histories became entwined. She uncovers the ties between the burgeoning township and its rural hinterland expanding along the river systems of the Cumberland Plain. This is a landmark account of the birthplace of modern Australia, and a fascinating and richly textured narrative of people and place. ...Show more