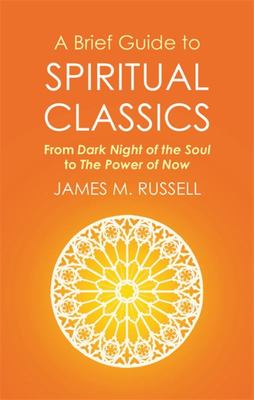 $15.00
AUD
Category: Classics | Series: Brief Histories
This very readable brief guide examines a wide range of spiritual writing that can be read for enjoyment or inspiration, including some books that come from beyond any religious tradition. While written from within the Christian tradition, and offering introductions to the writings of medieval mystics, Quakers and modern evangelists, both Protestant and Catholic, it also looks at classics of secular spirituality and writings from different religious traditions. Each book is explained to convey a brief idea of what each one has to offer the interested reader, while a 'Speed Read' for each book delivers a quick sense of what each writer is like to read and a highly compressed summary of the main points of the book in question. This is an excellent reference to dip into, but within sections such as Early Christian Classics, Secular Texts, Lives of Inspiration and Alternative Approaches, the books are arranged chronologically, revealing some interesting juxtapositions and connections between them. ...Show more
$49.99
AUD
Category: Classics | Series: Barnes and Noble Leatherbound Classic Collection
Count Dracula has inspired countless movies, books, and plays. But few, if any, have been fully faithful to Bram Stoker's original, best-selling novel of mystery and horror, love and death, sin and redemption. Dracula chronicles the vampire's journey from Transylvania to the nighttime streets of London. There, he searches for the blood of strong men and beautiful women while his enemies plot to rid the world of his frightful power. Today's critics see Dracula as a virtual textbook on Victorian repression of the erotic and fear of female sexuality. In it, Stoker created a new word for terror, a new myth to feed our nightmares, and a character who will outlive us all. This book includes three novels: Dracula, The Jewel of Seven Stars and The Lair of the White Worm. It also includes a short fiction collection called Dracula's Guest and Other Stories: Dracula s Guest; The Judge s House; The Squaw; The Secret of Growing Gold; The Gipsy Prophecy; The Coming of Abel Behenna; The Burial of the Rats; A Dream of Red Hands; Crooken Sands; The Crystal Cup; The Chain of Destiny and The Dualitists. ...Show more
$49.99
AUD
Category: Classics | Series: Barnes and Noble Leatherbound Classic Collection
"Sing, Goddess, sing..." Homer's two epic poems have formed the basis of Western education since antiquity and survive today as enthralling tales of magnificent gods, legendary heroes, daring adventures, and mythical creatures. Their beautiful language and stories impart timeless themes. In this edition , you get: - The original Greek poems abridged and translated into plain English. - Excerpts of the revered poetic translation by 18th century English poet Alexander Pope at the beginning of each chapter. - An introduction, map, glossary, and annotations with key information. ...Show more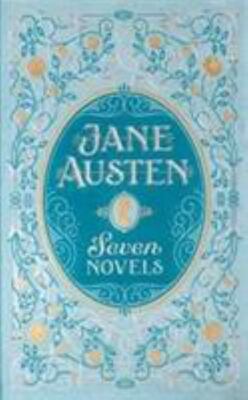 $49.99
AUD
Category: Classics | Series: Barnes and Noble Leatherbound Classic Collection
 In a publishing career that spanned less than a decade, Jane Austen revolutionised the literary romance, using it as a stage from which to address issues of gender politics and class-consciousness rarely expressed in her day. The novels included in this beautiful leatherbound collection — Sense and Sen sibility, Pride and Prejudice, Mansfield Park, Emma, Northanger Abbey, Persuasion, and Lady Susan  — represent all of Austen's mature work as a novelist, and provide the reader with an introduction to the world she and her memorable characters inhabited.  ...Show more
$12.99
AUD
Category: Classics | Series: No Fear Shakespeare Ser.
This Scholastic Classics edition of Shakespeare's well-known tragi-comedy is perfect for students and Shakespeare enthusiasts alike. These violent delights have violent ends... When Romeoand Julietmeet during a chance encounter, they have no idea what lies ahead - for these star-crossed loversbelong t o feuding families, and their lovewill neverbe accepted by those around them. Set within a beleaguered city, plagued by gang warfare, Romeo and Julietmixes comedy and tragedy in what is widely regarded as Shakespeare's most successfulplay of all. ...Show more
Macbeth (Macmillan Collector's Library)
by William Shakespeare; John Gilbert (Illustrator); Robert Mighall (Introduction by)
$16.99
AUD
Category: Classics | Series: Macmillan Collector's Library | Reading Level: General Adult
One of the great Shakespearean tragedies, Macbeth is a dark and bloody drama of ambition, murder, guilt, and revenge. Prompted by the prophecies of three mysterious witches and goaded by his ambitious wife, the Scottish thane Macbeth murders Duncan, King of Scotland, in order to succeed him on the thron e. This foul deed soon entangles the conscience-stricken nobleman in a web of treachery, deceit, and more murders, which ultimately spells his doom. Set amid the gloomy castles and lonely heaths of medieval Scotland, Macbeth paints a striking dramatic portrait of a man of honor and integrity destroyed by a fatal character flaw and the tortures of a guilty imagination ...Show more
$35.00
AUD
Category: Classics | Series: Lord of the Rings Ser.
A PBS Great American Read Top 100 Pick One Ring to rule them all, One Ring to find them, One Ring to bring them all and in the darkness bind them In ancient times the Rings of Power were crafted by the Elven-smiths, and Sauron, the Dark Lord, forged the One Ring, filling it with his own power so that he could rule all others. But the One Ring was taken from him, and though he sought it throughout Middle-earth, it remained lost to him. After many ages it fell by chance into the hands of the hobbit Bilbo Baggins. From Sauron's fastness in the Dark Tower of Mordor, his power spread far and wide. Sauron gathered all the Great Rings to him, but always he searched for the One Ring that would complete his dominion. When Bilbo reached his eleventy-first birthday he disappeared, bequeathing to his young cousin Frodo the Ruling Ring and a perilous quest: to journey across Middle-earth, deep into the shadow of the Dark Lord, and destroy the Ring by casting it into the Cracks of Doom. The Lord of the Rings tells of the great quest undertaken by Frodo and the Fellowship of the Ring: Gandalf the Wizard; the hobbits Merry, Pippin, and Sam; Gimli the Dwarf; Legolas the Elf; Boromir of Gondor; and a tall, mysterious stranger called Strider. This new edition includes the fiftieth-anniversary fully corrected text setting and, for the first time, an extensive new index. J.R.R. Tolkien (1892-1973), beloved throughout the world as the creator of The Hobbit, The Lord of the Rings, and The Silmarillion, was a professor of Anglo-Saxon at Oxford, a fellow of Pembroke College, and a fellow of Merton College until his retirement in 1959. His chief interest was the linguistic aspects of the early English written tradition, but while he studied classic works of the past, he was creating a set of his own. ...Show more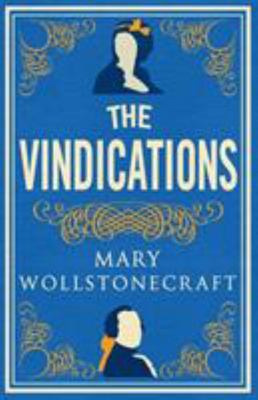 $19.99
AUD
Category: Classics
Written as a passionate riposte to Talleyrand's report to the French National Assembly, in which he declared that women needed only a domestic education, A Vindication of the Rights of Woman attacked the traditional view of decorative femininity and deplored the educational restrictions and the "mistake n notions of female excellence" that degraded women and kept them in a state of "slavish dependence". Indeed, independence, "the grand blessing of life", was at the heart of Wollstonecraft's philosophy, and it is a mark of the profound influence of her words that Virginia Woolf, writing almost a century and a half later, could state that "her originality has become our commonplace".As a companion piece, this volume also includes A Vindication of the Rights of Men - an earlier influential pamphlet advocating republicanism and social equality. The two Vindications, taken together, showcase Wollstonecraft's rhetorical talents, as well as her brilliance and depth of thought as an anti-establishment polemist and social reformer. ...Show more
$12.99
AUD
Category: Classics | Reading Level: good to very good
Sense and Sensibility is Jane Austen's first published work, meticulously constructed and sparkling with her unique wit. This Penguin Classics edition is edited with an introduction by Ros Ballaster, University of OxfordMarianne Dashwood wears her heart on her sleeve, and when she falls in love with the dashing but unsuitable John Willoughby she ignores her sister Elinor's warning that her impulsive behaviour leaves her open to gossip and innuendo. Meanwhile Elinor, always sensitive to social convention, is struggling to conceal her own romantic disappointment, even from those closest to her. Through their parallel experience of love - and its threatened loss - the sisters learn that sense must mix with sensibility if they are to find personal happiness in a society where status and money govern the rules of love. This edition also includes explanatory notes and textual variants between first and second edition.Jane Austen (1775-1817) was extremely modest about her own genius but has become one of English literature's most famous women writers. Austen began writing at a young age, embarking on what is possibly her best-known work, Pride and Prejudice, at the age of 22. She was the author of Sense and Sensibility, Pride and Prejudice, Emma, Persuasion, Mansfield Park and Northanger Abbey. ...Show more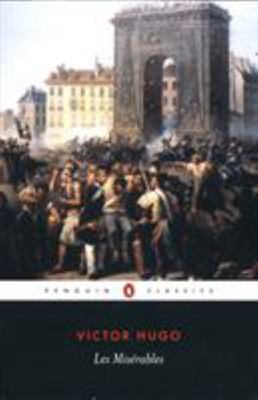 $27.99
AUD
Category: Classics | Series: Classics Ser. | Reading Level: good
Victor Hugo's tale of injustice, heroism and love follows the fortunes of Jean Valjean, an escaped convict determined to put his criminal past behind him. But his attempts to become a respected member of the community are constantly put under threat: by his own conscience, when, owing to a case of mista ken identity, another man is arrested in his place; and by the relentless investigations of the dogged policeman Javert. It is not simply for himself that Valjean must stay free, however, for he has sworn to protect the baby daughter of Fantine, driven to prostitution by poverty. A compelling and compassionate view of the victims of early nineteenth-century French society, Les Misérables is a novel on an epic scale. ...Show more
Dracula (Penguin Black Classics)
by Bram Stoker; Maurice Hindle (Introduction by, Notes by); Christopher Frayling (Preface by); Ang Lee (Illustrator)
$12.99
AUD
Category: Classics | Series: Penguin Classics Ser.
'I am Dracula. And I bid you welcome to my house?He is deathly pale. His fingernails are cut to sharp points. His teeth protrude menacingly from his mouth in clouds of rancid breath... Yet even Count Dracula?s unnerving appearance and the frightened reaction of the local peasants fail to warn Jonathan H arker, a young man from England, about his host. Little does Jonathan know that this is a land where babies are snatched for their blood and wolves howl menacingly from the forest, where reality is far more frightening than superstition. What?s more, it?s going to be up to him to stop the world?s most bloodthirsty predator...Includes exclusive material- In the Backstory you can learn all about the strengths and weaknesses of vampires! Vintage Children?s Classics is a twenty-first century classics list aimed at 8-12 year olds and the adults in their lives. Discover timeless favourites from The Jungle Bookand Alice?s Adventures in Wonderland to modern classics such as The Boy in the Striped Pyjamasand The Curious Incident of the Dog in the Night-Time. ...Show more