$22.99
AUD
Category: Classics
Sense and Sensibilityis a delightful comedy of manners in which the sisters Elinor and Marianne represent these two qualities. Elinor's character is one of Augustan detachment, while Marianne, a fervent disciple of the Romantic Age, learns to curb her passionate nature in the interests of survival.   ...Show more
$22.99
AUD
Category: Classics | Series: Wordsworth Collector's Editions Ser.
Jane Austen teased readers with the idea of a 'heroine whom no one but myself will much like', but Emma is irresistible. 'Handsome, clever, and rich', Emma is also an 'imaginist', 'on fire with speculation and foresight'. She sees the signs of romance all around her, but thinks she will never be married .   ...Show more
$22.99
AUD
Category: Classics | Series: Collector's Editions Ser.
Anne Shirley is an eleven-year-old orphan who has hung on determinedly to an optimistic spirit and a wildly creative imagination through her early deprivations. She erupts into the lives of aging brother and sister Matthew and Marilla Cuthbert, a girl instead of the boy they had sent for. Thus begins a story of transformation for all three; indeed the whole rural community of Avonlea comes under Anne's influence in some way. We see her grow from a girl to a young woman of sixteen, making her mistakes, and not always learning from them. Intelligent, hot-headed as her own red hair, unwilling to take a moral truth as read until she works it out for herself, she must also face grief and loss and learn the true meaning of love. Part Tom Sawyer, part Jane Eyre, by the end of Anne of Green Gables, Anne has become the heroine of her own story. ...Show more
$65.00
AUD
Category: Classics | Series: Wordsworth Box Sets Ser.
The perfect gift for any Jane Austen lover for only #65533;19.99.Each boxset contains seven books, together creating a comprehensive collection of Austen's best and much-loved works.Beautifully packaged in a ridged, matt-laminated slipcase with metallic detailing, complete with strikingly attractive, be spoke artwork.Includes:9781853260285 - Emma9781840226966 - Lady Susan and Other Works9781853260322 - Mansfield Park 9781853260438 - Northanger Abbey9781853260568 - Persuasion9781853260001 - Pride and Prejudice 9781853260162 - Sense and Sensibility ...Show more
$22.99
AUD
Category: Classics | Series: Collector's Editions Ser.
Treasure Island is the seminal pirates and buried treasure novel, which is so brilliantly concocted that it appeals to readers both young and old. The story is told in the first person by young Jim Hawkins, whose mother keeps the Admiral Benbow Inn. An old seadog, a resident at the inn, hires Jim to kee p a watch out for other sailors whom he fears but, despite all precautions, the old man is served with the black spot which means death. Among the dead man's belongings Jim discovers a map showing the location of the buried treasure of the notorious pirate Captain Flint. It is not long before he, along with Doctor Livesey and Squire Trelawney, sets sail to find the treasure. However, amongst the hired hands is the one-legged Long John Silver who has designs on the treasure for himself. The continuing fascination with this tale of high drama, buried treasure and treachery bears out what Stevenson wrote about the book to his friend W. E. Henley: 'if this don't fetch the kids, why, they have gone rotten since my day.' The book not only continues to 'fetch the kids' but the grown-ups too - in fact all those with the spirit of adventure in their hearts. ...Show more
$22.99
AUD
Category: Classics | Series: Wordsworth Collector's Editions Ser.
HarperCollins is proud to present its range of best-loved, essential classics. 'Is Mr. Heathcliff a man? If so, is he mad? And if not, is he a devil?' Set on the bleak moors of Yorkshire, Lockwood is forced to seek shelter at Wuthering Heights, the home of his new landlord, Heathcliff. The intense and wildly passionate Heathcliff tells the story of his life, his all-consuming love for Catherine Earnshaw and the doomed outcome of that relationship, leading to his revenge. Poetic, complex and grand in its scope, Emily Bront 's masterpiece is considered one of the most unique gothic novels of its time. ...Show more
$39.99
AUD
Category: Classics | Series: Chronicles of Narnia Adult Edition Ser. | Reading Level: From 12 To 99
The Chronicles of Narnia have enchanted millions of readers over the last fifty years and the magical events described in C.S. Lewis's immortal prose have left many a lasting memory for adults and children alike. All seven Chronicles are bound together in this new paperback edition.The Chronicles of Nar nia have enchanted millions of readers over the last fifty years and the magical events described in C.S. Lewis's immortal prose have left many a lasting memory. For here is a world where a witch decrees eternal winter; where there are more talking animals than people; and where battles are fought by Centaurs, Giants and Fauns. ...Show more
$16.99
AUD
Category: Classics | Series: Evergreens Ser.
The second of Cooper's five Leatherstocking Tales, this is the one which has consistently captured the imagination of generations since it was first published in 1826. Its success lies partly in the historical role Cooper gives to his Indian characters, against the grain of accumulated racial hostility, and partly in his evocation of the wild beautiful landscapes of North America which the French and the British fought to control throughout the eighteenth century.At the centre of the novel is the celebrated `Massacre' of British troops and their families by Indian allies of the French at Fort William Henry in 1757. Around this historical event, Cooper built a romantic fiction of captivity, sexuality, and heroism, in which the destiny of the Mohicans Chingachgook and his son Uncas is inseparable from the lives of Alice and Cora Munro and of Hawkeye the frontier scout. The controlled, elaborate writing gives natural pace to the violence of the novel'saction: like the nature whose plundering Copper laments, the books placid surfaces conceal inexplicable and deathly forces.ABOUT THE SERIES: For over 100 years Oxford World's Classics has made available the widest range of literature from around the globe. Each affordable volume reflects Oxford's commitment to scholarship, providing the most accurate text plus a wealth of other valuable features, including expert introductions by leading authorities, helpful notes to clarify the text, up-to-date bibliographies for further study, and much more. ...Show more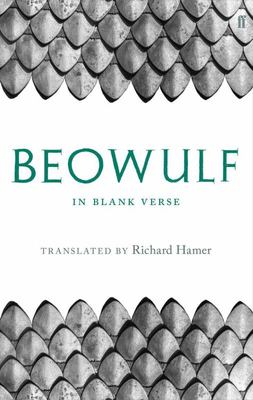 Beowulf
by Richard Hamer
$29.99
AUD
Category: Classics
The Anglo-Saxon epic Beowulf tells the story of the hero's slaying of three fabulous monsters, set against the historical background of sixth-century Scandinavian wars and dynasties. Its alliterative and metrical rules are complex, and many previous translators have attempted to replicate them. Here, bl ank verse has been used, as being more suitable for the less inflected and freer syntax of modern English, and therefore offering a more familiar and neutral form - less likely to distract from the interest and subtleties of the poem. Staying close to the original throughout, Richard Hamer's translation is ideal for contemporary readers to fully enjoy this early masterpiece. ...Show more
$49.99
AUD
Category: Classics | Series: Barnes and Noble Leatherbound Classic Collection
"Sing, Goddess, sing..." Homer's two epic poems have formed the basis of Western education since antiquity and survive today as enthralling tales of magnificent gods, legendary heroes, daring adventures, and mythical creatures. Their beautiful language and stories impart timeless themes. In this edition , you get: - The original Greek poems abridged and translated into plain English. - Excerpts of the revered poetic translation by 18th century English poet Alexander Pope at the beginning of each chapter. - An introduction, map, glossary, and annotations with key information. ...Show more
$24.99
AUD
Category: Classics | Series: Macmillan Collector's Library
Designed to appeal to the book lover, the Macmillan Collector's Library is a series of beautifully bound pocket-sized gift editions of much loved classic titles. Bound in real cloth, printed on high quality paper, and featuring ribbon markers and gilt edges, Macmillan Collector's Library are books to lo ve and treasure. This edition of a favorite and much-loved title, previously illustrated in black and white, presents the illustrations in full color throughout. Original illustrations are faithfully reproduced, and have been sensitively colored by Barbara Frith, one of Britain's most accomplished colourists. When Alice tumbles down a rabbit hole one hot summer's afternoon in pursuit of a White Rabbit she finds herself in Wonderland. Wonderland is no ordinary place and the characters that populate it are quite unlike anybody young Alice has ever met. Through the Looking-Glass continues her bizarre adventures, and she meets more outlandish creations including the Red and the White Queens, Humpty Dumpty and the White Knight. Sir John Tenniel's magical illustrations have been delicately colored by Barbara Frith. ...Show more
$16.99
AUD
Category: Classics | Series: Classics Ser.
Features Meg, Jo, Amy and Beth - four 'little women' enduring hardships and enjoying adventures in Civil War New England.