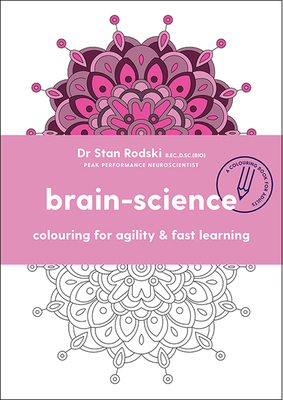 $19.99
AUD
Category: Colouring Books
While there are adult colouring books of every description available this book is drawn from the science behind using colouring to reduce stress. The fact is our brains get overwhelmed at times by the speed of life and bombardment of information. It is essential for our health and wellbeing to be able to draw upon our own resources to deal with stress when it comes along.  Brain Science provides an easily used meditative technique to relax - which everyone can do - by using the unique technique of PATTERN, REPETITION, SINGLE FOCUS and CREATIVITY with no COMPETITIVE pressure in colouring-in. Brain Science taps into your own powerful inner resources controlled by your brain, to combat stress by engaging in an activity it remembers as both creative and relaxing - colouring in a meditative way that moves your brain to a more restful state. Allow the mind to relax and enjoy the meditative qualities that come from these exercises which thousands have already done and enjoyed the benefits. ...Show more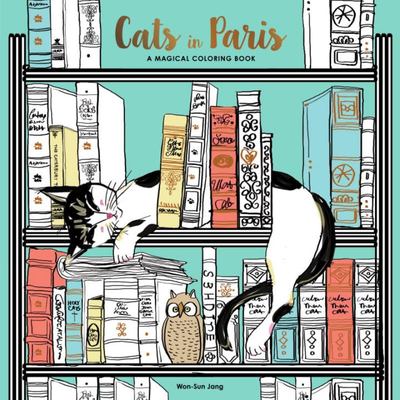 $15.00
AUD
Category: Colouring Books
This gorgeously illustrated adult coloring book draws readers into the secret world of cats in Paris as they explore the city's most famous (and feline-friendly) spots. Say bonjour to the cats of Paris as they slink through its fabled streets and alleyways, fromMontmartre to the Shakespeare and Company bookshop and into a feline-filled land of playfulimagination. Featuring intricate pen-and-ink drawings of tabbies, Persians, Siamese, and more, this evocative coloring book s frisky kitties lie in wait for your colorful stylings." ...Show more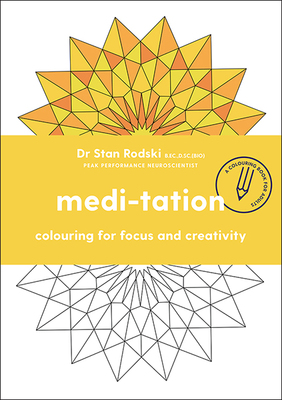 $19.99
AUD
Category: Colouring Books
Enjoy the meditative relaxation of Medi-tation: Colouring For Focus and Creativity. The simple act of colouring itself has the power to engage your brain, improve your mood and kindle creativity by providing a mindful task that also transports us back to a time in our lives when we felt carefree and sa fe. Colouring is a mindful, creative practice that brings no element of competition or failure and instead creates total absorption - even if you are not creative. In Medi-tation, Dr Stan Rodski draws on the study of neuroscience to bring brand new exercises and patterns to help focus your brain and create a meditative state. Dr Rodski's easy-to-use meditative techniques are designed to focus your brain through the use of colour with pattern, repetition and detail - focusing on helping us to be more rested, concentrate better, and be more aware.   ...Show more
$19.99
AUD
Category: Colouring Books
Anti-stress: meditation through colouring provides an easily used meditative technique to relax - which everyone can do - by using the unique technique of PATTERN, REPETITION, SINGLE FOCUS and CREATIVITY with no COMPETITIVE pressure in colouring-in. Anti-stress taps into your own powerful inner resource s controlled by your brain, to combat stress by engaging in an activity it remembers as both creative and relaxing - colouring in a meditative way that moves your brain to a more restful state. Our brains can often be overwhelmed by the speed of life and bombardment of information. It is essential for our health and wellbeing to be able to draw upon our own resources to deal with stress when it comes along. While there are colouring books of every description available, Anti-stress is drawn from the science behind using colouring to reduce stress.   ...Show more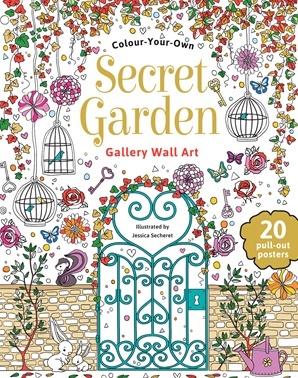 $19.99
AUD
Category: Colouring Books | Series: Gallery Wall Art
Delicately detailed and absorbingly inspiring, this creative wall art colouring book is filled with wonders to reveal on every page. Colour magical patterns and pictures and find inspiration as you go!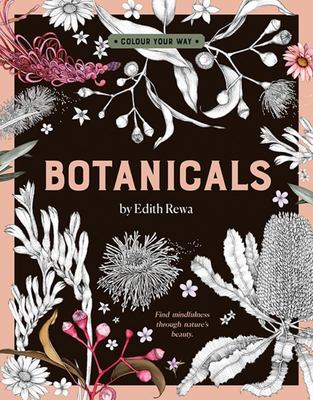 $14.99
AUD
Category: Colouring Books | Series: Colour Your Way Ser.
Colour Your Way: Botanicals by Edith Rewa is a gorgeous colouring book showcasing the unique flora of Australia as seen through the eyes of textile designer and illustrator Edith Rewa. Includes 80 pages of blank colouring-in artwork to help you find mindfulness through nature's beauty.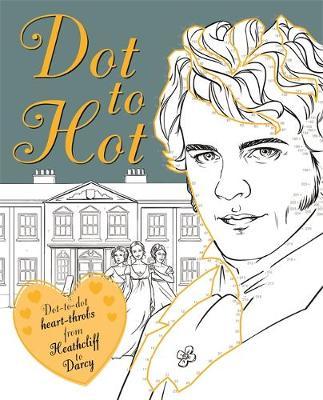 $15.00
AUD
Category: Colouring Books | Series: Adult Colouring/Activity
A fun and quirky dot-to-dot book perfect for those who love their colouring served with a Hollywood hunk-sized dash of swoonsome actors.This unofficial, humorous, creative book is brimming with dot-to-dot heart-throbs. From heroes and romantics to rebels and bad boys, these cinematic hunks are waiting t o be lovingly drawn, coloured and completed by you!Connect the dots to create Hugh Jackman, Idris Elba, Chris Hemsworth, George Clooney, Ryan Gosling, Patrick Swayze, Will Smith, Bradley Cooper, and many more! ...Show more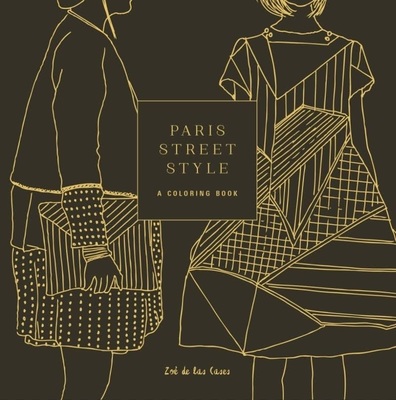 $15.00
AUD
Category: Colouring Books
The coloring book is reinvented in a brand new journal format. Wherever you're off to, take this cheeky and charming coloring journal with you. Embellish whimsical, full-page patterns, cityscapes and street scenes, feminine silhouettes, and stylish essentials with your own style. Like a high-end journa l, this sleek package has an elastic closure and a satin ribbon marker so you can dip in and dip out. With nothing more than some colored pencils, you'll be on your way to a stress-free, Parisian-chic day. ...Show more
Items per page:
1 - 9 of 9