$35.00
AUD
Category: Feminism and Gender
How to be an older woman? Who knows. Being a young woman can be challenging. But it turns out not even a fraction of the bullshit has happened to you by the time you turn thirty. Because your thirties, forties and beyond see you dealing with Real Life, the stuff you never thought would happen to you- gr ey hair; bereavement; hangovers that last for days; having sex with the same person for years and years and still saying 'thank you afterwards'; balancing career with motherhood - or not - and dealing with your ageing parents. If anything, it gets worse. But you get more amazing. Ten years after the modern classic How to Be a Woman redefined modern feminism, Caitlin Moran explores the art of becoming an older woman. Singing the praises of their no-nonsense wisdom and their almost supernatural ability to simply get shit done, More Than A Woman is a joyous celebration of mothers, daughters, female friendship and life beyond your thirties. ...Show more
$22.99
AUD
Category: Feminism and Gender
Clementine Ford reports that one of the questions she is most asked in person and online is 'how do I raise my son to be a feminist? How do I make sure he's a supporter rather than a perpetrator?' That is a question that many parents with sons are haunted by. Now that Clem is mother to a baby boy of he r own, it is a question that haunts her, too. How does a feminist raise a son in a world that conditions boys into entitlement, privilege and power at the expense not just of girls' humanity but also their own? All boys start innocent, but by the time they are adolescents many of them will subscribe to a view of masculinity that is openly contemptuous of women and girls. This explosive new work will look at toxic masculinity and the closed ranks of brotherhood that shape an entitled, disrespectful and potentially dangerous idea of manhood. In Boys Will Be Boys, bestselling and groundbreaking author of Fight Like a Girl Clementine Ford dismantles the age-old idea that entitlement, aggression and toxicity are natural realms for boys and reveals how the patriarchy we live in is as harmful to boys and men as it is to women and girls. ...Show more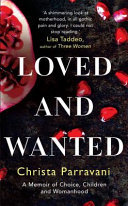 $29.99
AUD
Category: Feminism and Gender
A harrowing account of one woman's reckoning with life, death and choice. For readers of Educated, Hillbilly Elegy and Three Women.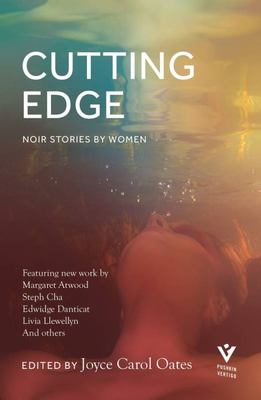 $22.99
AUD
Category: Feminism and Gender
Joyce Carol Oates pulls out all the stops in this chilling female-led noir anthology featuring brand-new writing from Margaret Atwood, Steph Cha, Edwidge Danticat and more.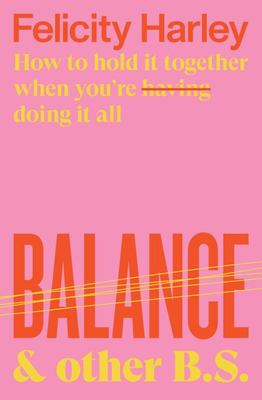 $29.99
AUD
Category: Feminism and Gender
When having it all becomes doing it all: a guide to mastering the mental load. Feeling overwhelmed is just part of the deal, right? *breathes into a paper bag*.' - Turia Pitt'The woman still shoulders the lion's share of all the other unpaid work required. She pays a high price for this . . .' - Jane Ca roThere's never been a better time to be a woman - we can have it all! That's what feminism promised, didn't it?When Felicity Harley, founding editor of Women's Health magazine and whimn, felt really off kilter, she started talking to other women about their overwhelm. The floodgates opened. Turns out her girlfriends, colleagues and other mums at the school gate were also drowning in feminist guilt while trying to keep everything afloat; plagued by perfectionism, riddled with doubt, ruled by screens and hurtling towards burnout.As we juggle the roles of partner, boss, friend, mother and employee (plus a side hustle), balance has never been more crucial. We're obsessed with 'wellness', yet women's mental health and wellbeing are in decline.Using her own experiences, research and insights from leading Australian experts in health, sociology and feminism, and wisdom from smart women like Tanya Plibersek and Fifi Box, Felicity calls out the crap in 'cult wellness'. In her warm and inspiring way, she shows how you can cut through the B.S. to find clarity in the chaos, shed some of your mental load, and feel truly empowered in the middle of your wonderfully messy life. ...Show more
$14.99
AUD
Category: Feminism and Gender
An updated edition of the Sunday Times Bestseller. Britain's best-known classicist Mary Beard, is also a committed and vocal feminist. With wry wit, she revisits the gender agenda and shows how history has treated powerful women. Her examples range from the classical world to the modern day, from Medus a and Athena to Theresa May and Hillary Clinton. Beard explores the cultural underpinnings of misogyny, considering the public voice of women, our cultural assumptions about women's relationship with power, and how powerful women resist being packaged into a male template. A year on since the advent of #metoo, Beard looks at how the discussions have moved on during this time, and how that intersects with issues of rape and consent, and the stories men tell themselves to support their actions. In trademark Beardian style, using examples ancient and modern, Beard argues, 'it's time for change - and now!' From the author of international bestseller SPQR: A History of Ancient Rome. ...Show more
$22.99
AUD
Category: Feminism and Gender | Series: Penguin Modern Classics Ser.
Landmark, groundbreaking, classic -- these adjectives barely describe the earthshaking and long-lasting effects of Betty Friedan's The Feminine Mystique. This is the book that defined "the problem that has no name," that launched the Second Wave of the feminist movement, and has been awakening women and men with its insights into social relations, which still remain fresh, ever since. A new introduction by the bestselling author Anna Quindlen traces the book in her own story and how it was prescient on consumer culture as well as domestic issues. ...Show more
$27.99
AUD
Category: Feminism and Gender
Happiness has become big business. Books, psychologists, consultants and even governments promote scientific findings into the psychology of happiness and how it can apply to the individual and to the broader society. The problem is that almost all of this science is performed by and for straight white men. And some of the most vocal of these experts suggest that women can become happier by espousing traditional gender values and eschewing feminism. Sceptical of this hypothesis, Ariel Gore immersed herself in the optimism industrial complex, combing the research, reading the history, interviewing the thinkers, and exploring her own and her friends' personal experiences and desires. F*ck Happiness is a nuanced, thoughtful and inspiring account of what happiness means and to whom, how it has played a role in defining modern gender roles and power structures, and how we can all pursue joy in our lives.For readers of Rebecca Solnit's Men Explain Things to Me and Barbara Ehrenreich's Bright Side comes a provocative, persuasive look at how and why women's desires are more complex than we are led to believe. ...Show more
$34.99
AUD
Category: Feminism and Gender | Series: Democracy Trilogy Ser.
For the ten years from 1902, when Australia's suffrage campaigners won the vote for white women, the world looked to this trailblazing young democracy for inspiration. Clare Wright's epic new history tells the story of that victory--and of Australia's role in the subsequent international struggle--throu gh the eyes of five remarkable players: the redoubtable Vida Goldstein, the flamboyant Nellie Martel, indomitable Dora Montefiore, daring Muriel Matters, and artist Dora Meeson Coates, who painted the controversial Australian banner carried in the British suffragettes' monster marches of 1908 and 1911. Clare Wright's Stella Prize-winning The Forgotten Rebels of Eurekaretold one of Australia's foundation stories from a fresh new perspective. With You Daughters of Freedomshe brings to life a time when Australian democracy was the envy of the world--and the standard bearer for progress in a shining new century. ...Show more
$22.99
AUD
Category: Feminism and Gender
Personal and fearless - a call to arms for feminists new, old and as yet unrealised by one of our most outspoken feminist writers.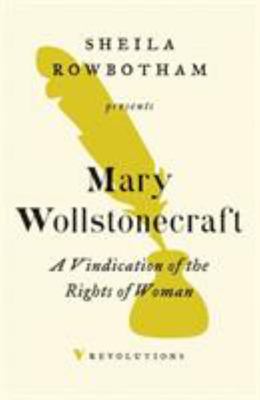 $22.99
AUD
Category: Feminism and Gender
"A Vindication of the Rights of Woman", by Mary Wollstonecraft. Mary Wollstonecraft was british writer, philosopher, and advocate of women's rights (1759-1797).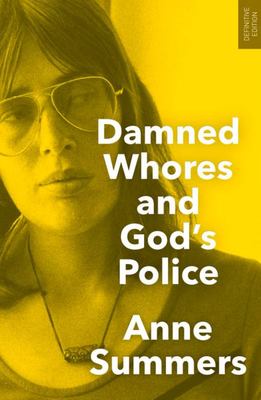 $44.99
AUD
Category: Feminism and Gender
Sexual harassment, domestic violence and date rape had not been named, although they certainly existed, when Damned Whores and God's Police was first published in 1975. That was before the Sex Discrimination Act of 1984 and before large numbers of women became visible in employment, in politics and else where across society. It's hard to imagine an Australia where these abuses were not yet fully understood as obstacles to women's equality, yet that was Australia in 1975. It was in this climate that Anne Summers identified 'damned whores' and 'God's police', the stereotypes that characterised all women as being either virtuous mothers whose function was to civilise society or bad girls who refused, or were unable, to conform to that norm and who were thus spurned and rejected by mainstream Australia. These stereotypes persist to this day, argues Anne Summers in this updated version of her classic book which, in the 40 years since it was first published, has sold well over 100,000 copies and been set on countless school and university syllabuses. Who are today's damned whores? And why do women themselves still want to be God's Police? And although sexual harassment, domestic violence and date rape are well understood today they are nevertheless still with us and seem to be increasing. The fight is far from over. ...Show more