Humans
by Brandon Stanton
$44.99
AUD
Category: Non-Fiction - General | Series: Humans of New York
Brandon Stanton's Humans is a book that connects readers as global citizens at a time when erecting more borders is the order of the day. It shows us the entire world, one story at a time. After five years of travelling the globe, the creator of Humans of New York brings people from all parts of the wo rld into a conversation with readers. He ignores borders, chronicles lives and shows us the faces of the world as he saw them. His travels took him from London, Paris and Rome to Iraq, Dubai, Ukraine, Pakistan, Jordan, Uganda, Vietnam, Israel and every other place in between. His interviews go deeper than before. His chronicling of peoples' lives shows the experience of a writer who has traveled widely and thought deeply about the state of our world. Including hundreds of photos and stories of the people he met and talked with in over forty countries, Humans is classic Brandon Stanton - a brilliant illustrated book that includes many photos and stories never seen before. For the first time for a Humans of New York title, Humans will contain several of the essays Brandon's posted online which have been read, loved and enthusiastically shared by his followers. ...Show more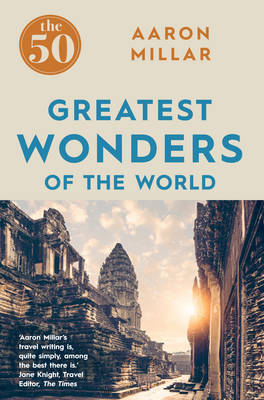 $22.99
AUD
Category: Non-Fiction - General
Award-winning travel writer Aaron Millar reveals the greatest wonders of the world and the insider secrets on how to see them at their awe-inspiring best. Featuring selections from around the globe, and a number of new and never-seen-before entries, this compendium of bucket-list experiences is designed for wonder-seekers young and old. From where to catch the perfect sunrise over the Grand Canyon to how to have the Pyramids of Giza all to yourself, this is more than just a list of jaw-dropping sights - it's a road map for discovering the greatest experiences of your life. The 50 Greatest Wonders of the World reminds us how fantastically inspiring and teeming with amazement our planet really is, and how we're a part of it. ...Show more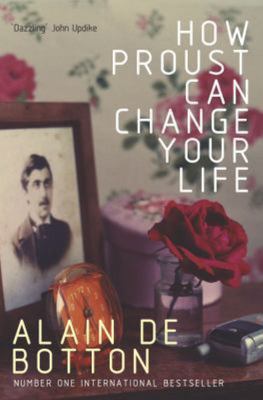 $15.00
AUD
Category: Non-Fiction - General | Reading Level: very good
With an introduction by comedian and novelist David Baddiel A novel in seven volumes, Marcel Proust's In Search of Lost Time is considered a major literary work of the twentieth century. And even more crucially, one that you should have read by now. However, as one of its most distinguishing features is its staggering length, many of us feel intimidated and perhaps, even, fatigued at the thought of diving in. Alain de Botton's hilarious and unexpected Proustian manual, is then, the perfect antidote to this problem. In How Proust Can Change Your Life, de Botton masterfully distils what Proust says about friendship, reading, being alive and taking your time, and mixes it with his own, no less nourishing commentary. As de Botton rereads Proust for our collective benefit, we see the continued relevance of his work and the rich and varied insights he can offer us, from how to reinvigorate your relationship to being a good host. This is Proust as you've never seen him before. He may even change your life.   ...Show more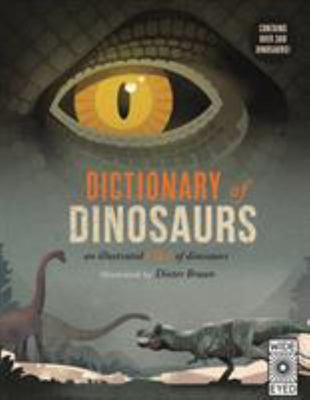 $29.99
AUD
Category: Non-Fiction - General
Find out about every dinosaur that's ever been discovered in this brilliant dictionary full of dinosaurs! From the Aardonyx to the Zuniceratops, discover when they lived, where they lived, what they ate and much more! Jam-packed full of fascinating facts from top dino experts and epic illustrations of a ll the world's best loved dinosaurs including Diplodocus, T-rex, Triceratops,Velociraptor, Stegosaurus and Brachiosaurus. This comprehensive fact file of every dinosaur to have been discovered is a must for any budding paleontologist or young dinosaur fan! ...Show more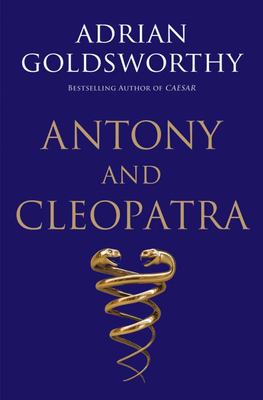 $25.00
AUD
Category: Non-Fiction - General
The epic story of one of the most famous love affairs in history, by the bestselling author of Caesar. The love affair between Antony and Cleopatra is one of the most famous stories from the ancient world and has been depicted in countless novels, plays and films. As one of the three men in control of t he Roman Empire, Antony was perhaps the most powerful man of his day. And Cleopatra, who had already been Julius Caesar's lover, was the beautiful queen of Egypt, Rome's most important province. The clash of cultures, the power politics, and the personal passion have proven irresistible to storytellers. But in the course of this storytelling dozens of myths have grown up. The popular image of Cleopatra in ancient Egyptian costume is a fallacy; she was actually Greek. Despite her local dominance in Egypt, her real power came from her ability to forge strong personal allegiances with the most important men in Rome. Likewise, Mark Antony was not the bluff soldier of legend, brought low by his love for an exotic woman - he was first and foremost a politician, and never allowed Cleopatra to dictate policy to him. In this history, based exclusively on ancient sources and archaeological evidence, Adrian Goldsworthy gives us the facts behind this famous couple and dispels many myths. ...Show more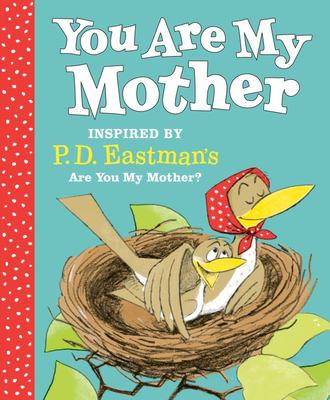 $14.99
AUD
Category: Non-Fiction - General
Illustrated with artwork from P.D. Eastman's Are You My Mother?,this sweet little gift book about Motherly Love is ideal for Mother's Day and a perfect choice instead of a card! What do you give the mother who introduced you to P. D. Eastman's Are You My Mother?Why, P. D. Eastman's You Are My Mother, of course-a small hardcover gift book of unrhymed observations about the ways our mothers make us the people we are today! Featuring slightly color-enhanced artwork from Are You My Mother?,the observations (delivered by the baby bird star of the book) are charming, funny, and sure to rekindle cherished memories of reading together. An ideal gift for Mother's Day, birthdays, or any day you just want to say thanks to Mom and tell her you love her! ...Show more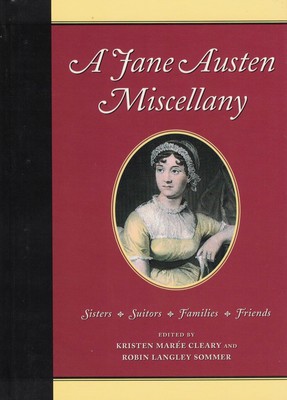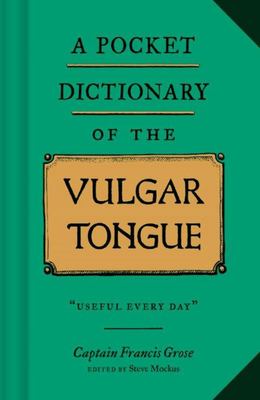 $29.99
AUD
Category: Non-Fiction - General
A Pocket Dictionary of the Vulgar Tongue is a profane guide to the slang from the backstreets and taverns of 18th-century London.   This slang dictionary gathers the most amusing and useful terms from English history and helpfully presents them to be used in the conversations of our modern day.   O riginally published in 1785, the Classical Dictionary of the Vulgar Tongue was one of the first lexicons of English slang, compiled by a militia captain who collected the terms he overheard on his late-night excursions to London's slums, dockyards, and taverns. Now the legacy lives on in this colorful pocket dictionary.   - Learn the origin of phrases like "birthday suit" and discover slang lost to time.- Handy pocket-sized edition allows you to whip out vintage curse words whenever needed.- An unexpected marriage of lowbrow humor and highbrow wit   Discover long lost antique slang and curse words and learn how to incorporate them into modern conversation.   A Pocket Dictionary of the Vulgar Tongue is perfect for enlivening contemporary conversation with historical phrases; it includes a topical list of words for money, drunkenness, the amorous congress, male and female naughty bits, and so on.   - A funny gift for wordplay, language, swearing, and insult fans, as well as fans of British humor and culture- Perfect for those who loved How to Speak Brit: The Quintessential Guide to the King's English, Cockney Slang, and Other Flummoxing British Phrases by Christopher J. Moore; Knickers in a Twist: A Dictionary of British Slang by Jonathan Bernstein; and The Official Dictionary of Sarcasm by James Napoli ...Show more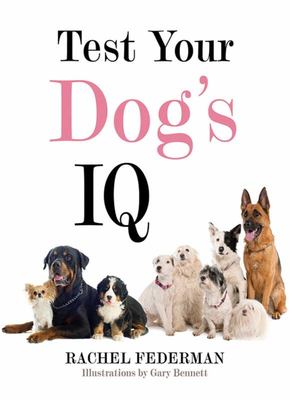 $15.00
AUD
Category: Non-Fiction - General
Does your dog respond to hand gestures or facial signals? Can he perform tricks both inside and outside? You're sure that your dog is much smarter than the one next door, so here's your chance to prove it with Test Your Dog's IQ. Use these quizzes and experiments to gauge your pet's communication skills , social behavior, motor skills, sensory perception, and memory by paying attention to his or her everyday actions such as: - When your dog shows anxiety that you are leaving- If your dog is interested in new toys and challenges- If your dog attempts to wake you up at an unfamiliar sound- How your dog expresses the desire to play The book also comes complete with advice for analyzing your dog's score and improving their IQ if they don't turn out to be quite the wonder dog you expected. These fun tests and amusing illustrations will help you unlock your dog's hidden brilliance and give you a chance to spend more time with your furry friend. ...Show more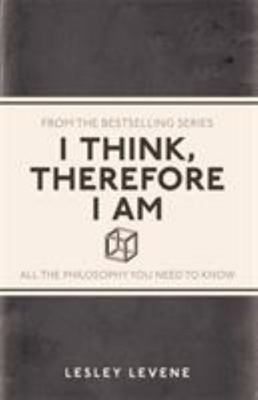 $15.00
AUD
Category: Non-Fiction - General | Series: I Used to Know That ...
Philosophers certainly like to make life sound awfully complicated, whether they're wondering if a falling tree still makes a sound if there's nobody around to hear it (Berkeley) or declaring that everything in the universe is in a state of flux (Heraclitus). But is philosophy really so complicated? And is it really as irrelevant as it sometimes seems? "I Think, Therefore I Am" is the ideal way to take the fear out of philosophy. Written in an accessible and highly entertaining style, this book explains how and why philosophy began, and how, from Greek democracy to Communism, the ways in which we live, learn, argue, vote and even spend our money have their origins in philosophical thought. Covering the biggest names, including Socrates, Seneca, St Augustine, Descartes, Marx and Nietzsche, "I Think Therefore I Am" provides a handle for all the main -isms and -ologies. ...Show more

$15.00
AUD
Category: Non-Fiction - General
Nigel Shepherd, the author of 'The Complete Guide to Rope Techniques', presents the basics of ropework in a simplified format, ideal both for those starting out climbing, and for more experienced climbers who want to introduce their friends and family to the sport.