$34.99
AUD
Category: Non-Fiction - General
From 'the most powerful book critic in the English-speaking world' (Vanity Fair) comes an inspiring and beautifully illustrated selection of the life-changing books that none of us should miss 'Why do we love books so much?' For legendary literary critic Michiko Kakutani, books have always been an esca pe and a sanctuary, the characters of some novels feeling so real to her childhood self that she worried they might leap out of the pages at night if she left the book cover open. In Ex Libris, she offers a personal selection of over 100 works of fiction, nonfiction and poetry, with passionate essays on why each has had a profound effect on her life. From Homer's The Odyssey to The Writings and Speeches of Martin Luther King, Jr. and Margaret Atwood's The Handmaid's Tale to Elena Ferrante's Neapolitan Novels, Ex Libris covers a rich and vast range of classics, old and new, that will help build a well-rounded reader and citizen of the world. With gorgeous illustrations by lettering artist Dana Tanamachi that evoke vintage bookplates leafed between Kakutani's inspiring essays, Ex Libris points us to our next great read - and proves an unmissable reminder of why we fell in love with reading in the first place. ...Show more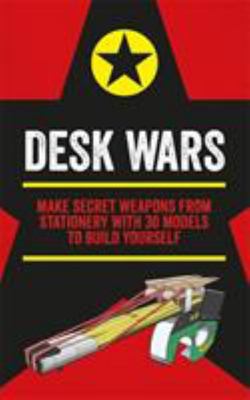 $16.99
AUD
Category: Non-Fiction - General | Series: Mini Weapons of Mass Destruction Ser.
'Cubicle farms are full of enemy combatants begging to be taken out.' WIRED Achieve clandestine ends practically and inexpensively with Desk Wars - perfect for do-it-yourself spy enthusiasts. Follow fully illustrated step-by-step instructions to build 30 miniature secret weapons and surveillance tools from stationery, transforming common household items into uncommon gadgets and sidearms. Assert dominion over the desktop with these cunning contraptions: >>> Paper-Dart Watch >>> Pen Blowgun >>> Mint-Tin Catapult >>> Rubber-Band Derringer >>> Toothpaste Periscope >>> Bionic Ear >>> Cotton Bud .38 Special >>> Paper Throwing Star >>> 44 marker magnum >>> And more! ...Show more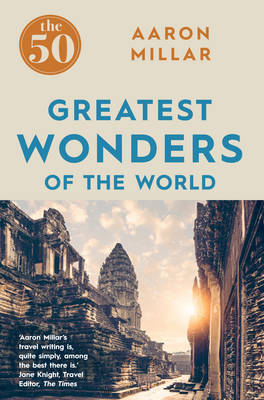 $22.99
AUD
Category: Non-Fiction - General
Award-winning travel writer Aaron Millar reveals the greatest wonders of the world and the insider secrets on how to see them at their awe-inspiring best. Featuring selections from around the globe, and a number of new and never-seen-before entries, this compendium of bucket-list experiences is designed for wonder-seekers young and old. From where to catch the perfect sunrise over the Grand Canyon to how to have the Pyramids of Giza all to yourself, this is more than just a list of jaw-dropping sights - it's a road map for discovering the greatest experiences of your life. The 50 Greatest Wonders of the World reminds us how fantastically inspiring and teeming with amazement our planet really is, and how we're a part of it. ...Show more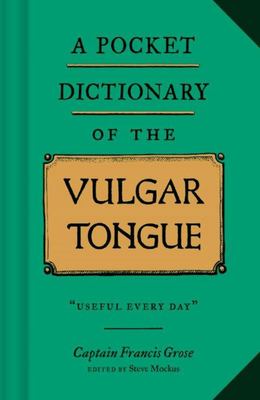 $29.99
AUD
Category: Non-Fiction - General
A Pocket Dictionary of the Vulgar Tongue is a profane guide to the slang from the backstreets and taverns of 18th-century London.   This slang dictionary gathers the most amusing and useful terms from English history and helpfully presents them to be used in the conversations of our modern day.   O riginally published in 1785, the Classical Dictionary of the Vulgar Tongue was one of the first lexicons of English slang, compiled by a militia captain who collected the terms he overheard on his late-night excursions to London's slums, dockyards, and taverns. Now the legacy lives on in this colorful pocket dictionary.   - Learn the origin of phrases like "birthday suit" and discover slang lost to time.- Handy pocket-sized edition allows you to whip out vintage curse words whenever needed.- An unexpected marriage of lowbrow humor and highbrow wit   Discover long lost antique slang and curse words and learn how to incorporate them into modern conversation.   A Pocket Dictionary of the Vulgar Tongue is perfect for enlivening contemporary conversation with historical phrases; it includes a topical list of words for money, drunkenness, the amorous congress, male and female naughty bits, and so on.   - A funny gift for wordplay, language, swearing, and insult fans, as well as fans of British humor and culture- Perfect for those who loved How to Speak Brit: The Quintessential Guide to the King's English, Cockney Slang, and Other Flummoxing British Phrases by Christopher J. Moore; Knickers in a Twist: A Dictionary of British Slang by Jonathan Bernstein; and The Official Dictionary of Sarcasm by James Napoli ...Show more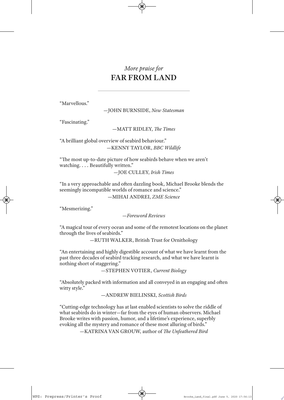 $34.99
AUD
Category: Non-Fiction - General
The lives and activities of seabirds as you've never seen them before Seabirds evoke the spirit of the earth's wildest places. They spend large portions of their lives at sea, often far from land, and nest on remote islands that humans rarely visit. Thanks to increasingly sophisticated and miniaturized devices that can track their every movement and behavior, it is now possible to observe the mysterious lives of these remarkable creatures as never before. This book takes you on a breathtaking journey around the globe to provide an extraordinary up-close look at the activities of seabirds. Featuring stunning illustrations by renowned artist Bruce Pearson, Far from Land reveals that seabirds are not the aimless wind-tossed wanderers they may appear to be, and explains the observational innovations that are driving this exciting area of research. ...Show more
Humans
by Brandon Stanton
$44.99
AUD
Category: Non-Fiction - General | Series: Humans of New York
Brandon Stanton's Humans is a book that connects readers as global citizens at a time when erecting more borders is the order of the day. It shows us the entire world, one story at a time. After five years of travelling the globe, the creator of Humans of New York brings people from all parts of the wor ld into a conversation with readers. He ignores borders, chronicles lives and shows us the faces of the world as he saw them. His travels took him from London, Paris and Rome to Iraq, Dubai, Ukraine, Pakistan, Jordan, Uganda, Vietnam, Israel and every other place in between. His interviews go deeper than before. His chronicling of peoples' lives shows the experience of a writer who has traveled widely and thought deeply about the state of our world. Including hundreds of photos and stories of the people he met and talked with in over forty countries, Humans is classic Brandon Stanton - a brilliant illustrated book that includes many photos and stories never seen before. For the first time for a Humans of New York title, Humans will contain several of the essays Brandon's posted online which have been read, loved and enthusiastically shared by his followers. ...Show more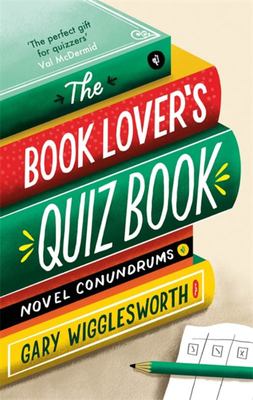 $32.99
AUD
Category: Non-Fiction - General
'Brilliantly inventive and entertaining questions from the bookworm's bookworm' Mark Mason, author of Walk the Lines, Question Time and many more This is a literary quiz book with a difference. Rather than basic sets of questions, The Book Lover's Quiz Book mirrors the format of Gary's live quizzes, at the Betsey Trotwood in London and elsewhere. So, there are lots of multiple-choice questions, some amusing answers, clever red herrings, little-known facts about authors and some of the much-loved Say What You See picture round. Also, there are fixed and variable rounds - fixed ones include 'Blankety Books' (one word missing from the title - always with a theme), 'Literary Links and lists' (what connects/next in the list etc.) and '2 of a Kind' (name the character and the author that share the same initials). The changeable rounds keep the quizzes fresh and include 'What the Dickens?' (real or made-up Dickens names), 'RomeNo or JuliYess' (real or made-up Shakespearian insults) and 'Book Bingo!' (identify the correct number). There are also more standard rounds such as 'First Lines', 'Working Titles' and 'Banned Books'. The aim of all Gary's quizzes, and this book, is that people should have fun and be able to guess (if they don't know) as much as possible. ...Show more

$32.99
AUD
Category: Non-Fiction - General
The Illustrated Letters of the Brontes is the story both of the real world of the Brontes at Haworth Parsonage, their home on the edge of the lonely Yorkshire moors, and of the imaginary worlds they spun for themselves in their novels and poetry. Wherever possible, their story is told using their own wo rds - the letters they wrote to each other, Emily and Anne's secret diaries, and Emily's exchanges with luminaries of literary England - or those closest to them, such as their brother Branwell, their father Patrick Bronte, and their novelist friend Mrs Gaskell.The Brontes sketched and painted their worlds too, in delicate ink washes and watercolours of family and friends, animals and the English moors. These pictures illuminate the text as do the tiny drawings the Bronte children made to illustrate their imaginary worlds. In addition, there are facsimiles of their letters and diaries, paintings by artists of the day, and pictures of household life.It is a unique and privileged view of the real lives of three women, writers and sisters. ...Show more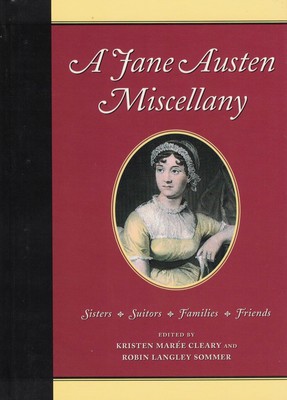 $34.99
AUD
Category: Non-Fiction - General
In A Swim in a Pond in the Rain, George Saunders guides the reader through seven classic Russian short stories he's been teaching for twenty years as a professor in the prestigious Syracuse University graduate MFA creative writing program. Paired with stories by Chekhov, Turgenev, Tolstoy, and Gogol, th ese essays are intended for anyone interested in how fiction works and why it's more relevant than ever in these turbulent times. Saunders approaches each of these stories technically yet accessibly, and through them explains how narrative functions; why we stay immersed in a story and why we resist it; and the bedrock virtues a writer must foster. For the process of writing, Saunders reminds us, is as much a craft as it is a quality of openness and a willingness to see the world through new eyes. Funny, frank, and rigorous, A Swim in a Pond in the Rain ultimately shows how great fiction can change a person's life and become a benchmark of one's moral and ethical beliefs. ...Show more

$15.00
AUD
Category: Non-Fiction - General
Nigel Shepherd, the author of 'The Complete Guide to Rope Techniques', presents the basics of ropework in a simplified format, ideal both for those starting out climbing, and for more experienced climbers who want to introduce their friends and family to the sport.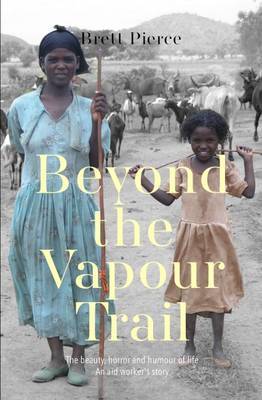 $29.99
AUD
Category: Non-Fiction - General
A two year old girl is abandoned on the streets of Ulaan Bataar with a bag of clothes and a note pinned to her: 'Please take care of me ...'Twelve year old Betty, alone looking after her dying mother, is kidnapped to become a child soldier ...An Australian aid worker finds himself off the tourist map co nfronted by the struggles of people in the developing world, across six continents. He discovers the inspirational and the beautiful; people and cultures responding to their changing landscape; the stories and courage of individuals who bring fresh perspectives to life. And so much that is just funny ...'A bold, humane and utterly readable book.' GEORGE NEGUS ...Show more