$29.99
AUD
Category: Science - Popular
Even the greatest minds in medicine have been terribly, terribly wrong. The inventor of the lobotomy won a Nobel prize in medicine for destroying his patients' brains. Another Nobel laureate thought malaria cured syphilis. The discoverer of anaphylactic shock also researched the spirit world and ESP. A pioneer of organ transplants was an ardent eugenicist, while the founder of sports physiology heroically spoke out against Nazism. Boneheads and Brainiacs profiles the winners of the Nobel Prize in Medicine from 1901 to 1950--a surprisingly diverse group of racists, cranks, and opportunists, as well as heroes, geniuses, and selfless benefactors of humanity. Forget all the ivory tower stereotypes of white-coated doctors finding miracle cures. Boneheads and Brainiacs reveals the messy human reality behind medical progress, in a highly entertaining book written for the ordinary reader. Some were bad scientists; others were great scientists and lousy human beings. But the majority of these researchers produced knowledge that now saves millions of lives--priceless discoveries like the role of vitamins in nutrition, the dangers of radiation, treatments for diabetes and deadly infectious diseases, and more. Boneheads and Brainiacs showcases the enthralling, all-too-human personal lives that made modern medicine possible. ...Show more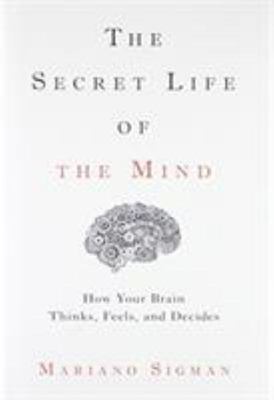 $20.00
AUD
Category: Science - Popular
From a world-renowned leader in neuroscience, a provocative, enthralling journey into the depths of the human mind. Where do our thoughts come from? How do we make choices and trust our judgments? What is the role of the unconscious? Can we manipulate our dreams? In this mind-bending international best seller, award-winning neuroscientist Mariano Sigman explores the complex answers to these and many other age-old questions. Over the course of his 20-year career investigating the inner workings of the human brain, Dr. Sigman has cultivated a remarkable interdisciplinary vision. He draws on research in physics, linguistics, psychology, education, and beyond to explain why people who speak more than one language are less prone to dementia; how infants can recognize by sight objects they've previously only touched; how babies, even before they utter their first word, have an innate sense of right and wrong; and how we can "read" the thoughts of vegetative patients by decoding patterns in their brain activity. Building on the author's awe-inspiring TED talk, the cutting-edge research presented in The Secret Life of the Mind revolutionizes how we understand the role that neuroscience plays in our lives, unlocking the mysterious cerebral processes that control the ways in which we learn, reason, feel, think, and dream. ...Show more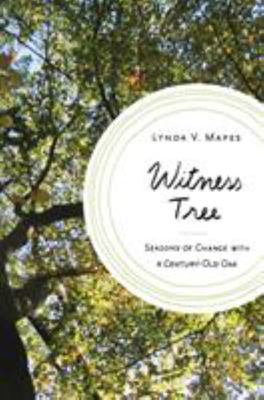 $15.00
AUD
Category: Science - Popular
When our "witness tree" first rooted beside a low stone wall in rural Massachusetts, cars were just appearing on the roads. In the life of this one grand oak, we can see for ourselves the results of one hundred years of rapid environmental change. It's leafing out earlier, and dropping its leaves later as the climate warms. Even the inner workings of individual leaves have changed to accommodate more CO2 in our atmosphere. Climate science can seem dense, remote, and abstract. But through the lens of this one tree, it becomes immediate and intimate. In Witness Tree, environmental reporter Lynda Mapes takes us through a year with the tree in the Harvard Forest. We learn about carbon cycles and leaf physiology, but we also experience seasons of change as people have for centuries, watching for each new bud, and listening for each new bird and frog call. Lynda takes us high into the oak's swaying boughs, cores deep into its heartwood, and digs into its roots and teeming soil. She brings us eye level with garter snakes and newts, and alongside the squirrels and jays devouring the oak's acorns. Though stark in its implications, Witness Tree is a beautiful and lyrical read, rich in detail, sweeps of weather, history, people, and animals. It's an inescapable document of climate change, but also an environmental story rooted in hope, beauty, wonder, and the possibility of renewal in people and the world around us. ...Show more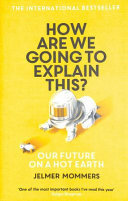 $22.99
AUD
Category: Science - Popular
An international bestseller, the first climate book that doesn't leave the reader depressed: realistic and hopeful, witty and clarifying.
$29.99
AUD
Category: Science - Popular
We've had a decade of distraction and inaction on climate change, but what made things go so very wrong in Australia? And what can the rest of the world learn from our mistakes – and opportunities? In Windfall, renewable energy expert Ketan Joshi examines how wind power inspired the creation of a weird, fabricated disease, and why the speed with which emissions could have been reduced — like putting a price on carbon — was hampered by a flurry of policy disasters. He then plots a way forward to a future where communities champion equitable new clean tech projects, where Australia grows past a reliance on toxic fuels, and where the power of people is used to rattle fossil fuel advocates from their complacency. Renewable energy can become a key player in the effort to upgrade our species from one on a path to self-destruction to a path of sustainability and fairness. With the knowledge of how the last decade was lost, the next decade can work the way it's meant to. 'In Windfall: Unlocking a fossil-free future, renewable energy industry insider Ketan Joshi gives a teeth-gnashing account of Australia's interminable climate debates. ...Show more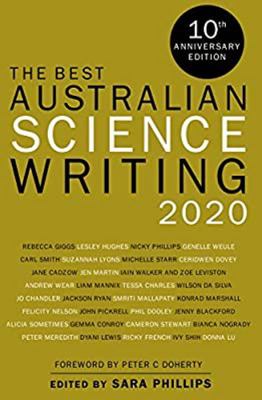 $32.99
AUD
Category: Science - Popular
The annual collection – now in its tenth year – celebrating the finest voices in Australian science writing.Can fish feel pain? Does it matter if a dingo is different from a dog? Is there life in a glob of subterranean snot? Science tackles some unexpected questions. At a time when the world is buffeted by the effects of a pandemic, climate change and accelerating technology, the fruits of scientific labour and enquiry have never been more in demand. Who better to navigate us through these unprecedented days than Australia's best science writers.Now in its tenth year, this much-loved anthology selects the most riveting, entertaining, poignant and fascinating science stories and essays from Australian writers, poets and scientists. In their expert hands such ordinary objects as milk and sticky tape become imbued with new meaning, while the furthest reaches of our universe are made more familiar and comprehensible.With a foreword from Nobel laureate and immunologist Peter C Doherty, this collection brings fresh perspective to the world you thought you knew. ...Show more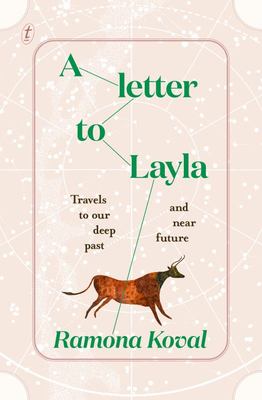 $34.99
AUD
Category: Science - Popular
How might the origins of our species inform the way we think about our planet? At a point of unparalleled crisis, can human ingenuity save us from ourselves? Much-loved writer and broadcaster Ramona Koval travels the globe in a quest to answer these difficult questions and more. She speaks with an emin ent paleo-archaeologist in the Republic of Georgia, meets the next generation of robots in Berlin, attends a transhumanist conference in California, and explores a cave in southern France before talking with the world's leading authority on cave art. And throughout, she returns to her quick-witted, ever-engaging youngest granddaughter, Layla, whose development in infancy spurs Koval to find out what makes us human, what separates us from the other apes. Filled with insightful and unexpected discussions with scientists whose knowledge of the past could hold the key to our future, A Letter to Laylawill surprise and delight in equal measure. ...Show more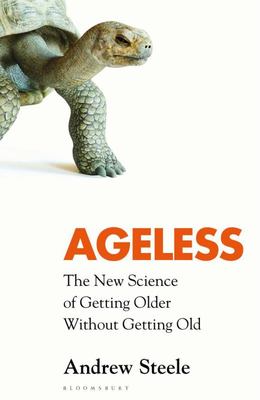 $29.99
AUD
Category: Science - Popular
Ageing is the biggest cause of disease in our society. Cancer, heart disease, dementia, flu: the risk of all increase staggeringly rapidly as we near the end of life. What if we could slow down the process - or even stop it? Ageless introduces us to the cutting-edge research that is paving the way for a revolution in medicine. We currently focus on treating individual diseases as we grow older, but there might soon be a way of treating the ailment that underpins them all: the ageing process itself. Computational biologist Andrew Steele explains what is happening as we age, and how understanding its scientific implications could lead to the greatest discovery in the history of medicine - one that has the potential to improve billions of lives, save trillions of dollars, and transform the human condition.   ...Show more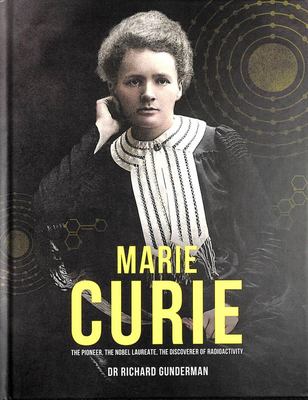 $39.99
AUD
Category: Science - Popular | Series: Amazing Minds Ser.
When Marie Curie and her husband, Pierre, discovered the atomic nature of radioactivity, and isolated polonium and radium, they revolutionized modern science. Her work not only contributed to our understanding of the structure of the atom, but also laid the foundation for modern medical innovations such as X-rays and radiotherapy. This illustrated biography details Marie's tumultuous personal life at a time of social upheaval, and her struggle to gain recognition in an era when women scientists were almost unknown. ...Show more
$15.00
AUD
Category: Science - Popular | Series: Great Discoveries Ser.
Antoine Lavoisier reinvented chemistry, overthrowing the long-established principles of alchemy and inventing a new terminology. Madison Smartt Bell's enthralling narrative reads like a race, as the circumstances that enabled Lavoisier to secure his reputation - a considerable fortune and social connect ions - also caused his glory to be cut short by the French Revolution. ...Show more
$34.99
AUD
Category: Science - Popular
TECHNOLOGY IS EVOLVING AT THE FASTEST RATE WE'VE EVER SEEN, BUT IT MAY BE THE SLOWEST RATE WE'LL EVER SEE AGAIN! What does this mean for the future of the human race? Do we resist these changes or embrace them?Australian biomedical engineer, inventor and visionary Dr Jordan Nguyen has lived a life of cu riosity and wonder - exploring positive opportunities in science and technology, including robotics, artificial intelligence, bionics, extended reality and avatars. He believes that technology is a powerful tool that we as humans can choose to harness to create a better tomorrow.In A Human's Guide to the Future, Dr Jordan takes us on a journey through the big innovations being developed around the world, along the fun and amazing rollercoaster of his own adventures, and to envisage where our collective future is headed.Written by one of this generation's most exciting voices, this is a book that will deepen your understanding of new and emerging technologies and fuel your imagination at the dawn of what will be the most transformative era in human history. ...Show more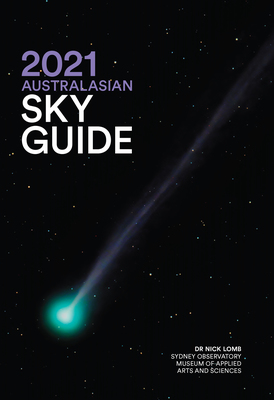 $16.95
AUD
Category: Science - Popular
Compact, easy to use and reliable, this popular guide by well-known astronomer and author Dr Nick Lomb has been providing stargazers with everything they need to know about the southern night sky for over 30 years. The 2021 guide contains the latest information and clear explanations on the solar system , a historical astronomy feature, monthly sky maps, viewing tips and highlights for city dwellers, and details of the year's exciting celestial events.Wherever you are in Australia or New Zealand, easy calculations allow you to estimate local rise and set times for the Sun, Moon and planets. The 2021 Australasian Sky Guide also provides information on the solar system, updated with the latest findings from space probes.Published annually, the Sky Guide continues to be a favourite with photographers, event planners, sports organisers, teachers, students — and anyone who looks up at the stars and wants to know more.Highlights for 2021:• Venus close to Saturn and Jupiter February• Supermoons in April and May• Moon covers Venus in May• Venus close to Mercury in May• Venus close to Mars in July• Partial eclipse of the Moon in November• Partial eclipse of the Sun in December ...Show more