$19.99
AUD
Category: Science - Popular
This book charts the trajectory of the COVID-19 virus, from its emergence in China at the end of 2019 to its rapid worldwide spread.   Based on the latest scientific discoveries, Dr Mosley gives you a detailed understanding of the secrets of this coronavirus, how it spreads, how it infects your body and how your immune system tries to fight back. Armed with the facts you'll be in a much better position to protect yourself and your family when the world begins to reopen.   Dr Mosley also follows the work of leading doctors and virus researchers as they battle to find treatments and a safe and effective vaccine (ultimately, the only way to defeat the virus).   Eating well, sleeping soundly, exercising and managing your stress are all critical for keeping your brain, body and immune system in the best possible shape over the coming months. These are areas where Dr Mosley is well known for his science-based and practical approach.       ...Show more
$15.00
AUD
Category: Science - Popular
The bestselling author and "one of the greatest clinical writers of the twentieth century" (New York Times) explores the world of deafness and ponders the nature of human communication.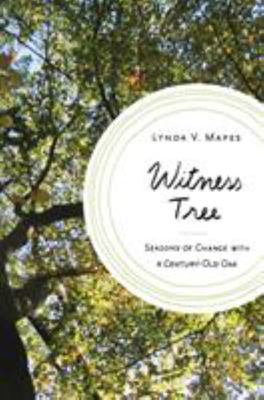 $15.00
AUD
Category: Science - Popular
When our "witness tree" first rooted beside a low stone wall in rural Massachusetts, cars were just appearing on the roads. In the life of this one grand oak, we can see for ourselves the results of one hundred years of rapid environmental change. It's leafing out earlier, and dropping its leaves later as the climate warms. Even the inner workings of individual leaves have changed to accommodate more CO2 in our atmosphere. Climate science can seem dense, remote, and abstract. But through the lens of this one tree, it becomes immediate and intimate. In Witness Tree, environmental reporter Lynda Mapes takes us through a year with the tree in the Harvard Forest. We learn about carbon cycles and leaf physiology, but we also experience seasons of change as people have for centuries, watching for each new bud, and listening for each new bird and frog call. Lynda takes us high into the oak's swaying boughs, cores deep into its heartwood, and digs into its roots and teeming soil. She brings us eye level with garter snakes and newts, and alongside the squirrels and jays devouring the oak's acorns. Though stark in its implications, Witness Tree is a beautiful and lyrical read, rich in detail, sweeps of weather, history, people, and animals. It's an inescapable document of climate change, but also an environmental story rooted in hope, beauty, wonder, and the possibility of renewal in people and the world around us. ...Show more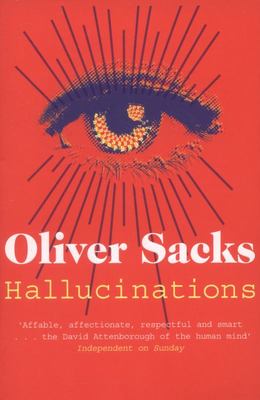 $15.00
AUD
Category: Science - Popular
Have you ever seen something that wasn't really there? Heard someone call your name in an empty house? Sensed someone following you and turned around to find nothing?   Hallucinations don't belong wholly to the insane. Much more commonly, they are linked to sensory deprivation, intoxication, illness, or injury. People with migraines may see shimmering arcs of light or tiny, Lilliputian figures of animals and people. People with failing eyesight, paradoxically, may become immersed in a hallucinatory visual world. Hallucinations can be brought on by a simple fever or even the act of waking or falling asleep, when people have visions ranging from luminous blobs of color to beautifully detailed faces or terrifying ogres. Those who are bereaved may receive comforting "visits" from the departed. In some conditions, hallucinations can lead to religious epiphanies or even the feeling of leaving one's own body.   Humans have always sought such life-changing visions, and for thousands of years have used hallucinogenic compounds to achieve them. As a young doctor in California in the 1960s, Oliver Sacks had both a personal and a professional interest in psychedelics. These, along with his early migraine experiences, launched a lifelong investigation into the varieties of hallucinatory experience.   Here, with his usual elegance, curiosity, and compassion, Dr. Sacks weaves together stories of his patients and of his own mind-altering experiences to illuminate what hallucinations tell us about the organization and structure of our brains, how they have influenced every culture's folklore and art, and why the potential for hallucination is present in us all, a vital part of the human condition. ...Show more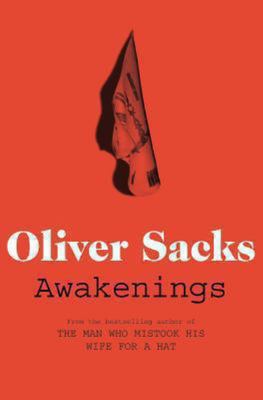 $15.00
AUD
Category: Science - Popular
'The story of a disease that plunged its victims into a prison of viscous time, and the drug that catapulted them out of it' Guardian Hailed as a medical classic, and the subject of a major feature film as well as radio and stage plays and various TV documentaries, Awakenings by Oliver Sacks is the ext raordinary account of a group of twenty patients. Rendered catatonic by the sleeping-sickness epidemic that swept the world just after the First World War, all twenty had spent forty years in hospital: motionless and speechless; aware of the world around them, but exhibiting no interest in it - until Dr Sacks administered the then-new drug, L-DOPA, which caused them, temporarily, to awake from their decades-long slumber. ...Show more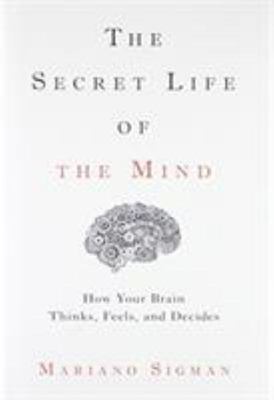 $20.00
AUD
Category: Science - Popular
From a world-renowned leader in neuroscience, a provocative, enthralling journey into the depths of the human mind. Where do our thoughts come from? How do we make choices and trust our judgments? What is the role of the unconscious? Can we manipulate our dreams? In this mind-bending international best seller, award-winning neuroscientist Mariano Sigman explores the complex answers to these and many other age-old questions. Over the course of his 20-year career investigating the inner workings of the human brain, Dr. Sigman has cultivated a remarkable interdisciplinary vision. He draws on research in physics, linguistics, psychology, education, and beyond to explain why people who speak more than one language are less prone to dementia; how infants can recognize by sight objects they've previously only touched; how babies, even before they utter their first word, have an innate sense of right and wrong; and how we can "read" the thoughts of vegetative patients by decoding patterns in their brain activity. Building on the author's awe-inspiring TED talk, the cutting-edge research presented in The Secret Life of the Mind revolutionizes how we understand the role that neuroscience plays in our lives, unlocking the mysterious cerebral processes that control the ways in which we learn, reason, feel, think, and dream. ...Show more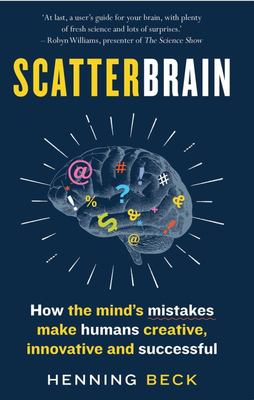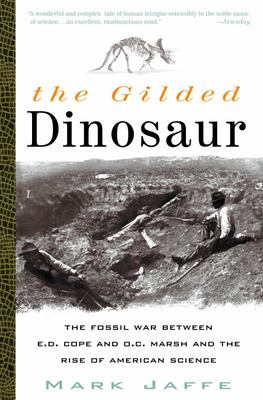 $15.00
AUD
Category: Science - Popular
Provides a history of the scientific race that pitted two rival scientists against each other in the nineteenth century in the struggle to uncover evidence that dinosaurs once roamed the Earth.
Fire
by Pyne, Stephen J
$29.99
AUD
Category: Science - Popular
Over vast expanses of time, fire and humanity have interacted to expand the domain of each, transforming the earth and what it means to be human. In this concise yet wide-ranging book, Stephen J. Pyne?named by Science magazine as ?the world?s leading authority on the history of fire??explores the surpri sing dynamics of fire before humans, fire and human origins, aboriginal economies of hunting and foraging, agricultural and pastoral uses of fire, fire ceremonies, fire as an idea and a technology, and industrial fire. In this revised and expanded edition, Pyne looks to the future of fire as a constant, defining presence on Earth. A new chapter explores the importance of fire in the twenty-first century, with special attention to its role in the Anthropocene, or what he posits might equally be called the Pyrocene. ...Show more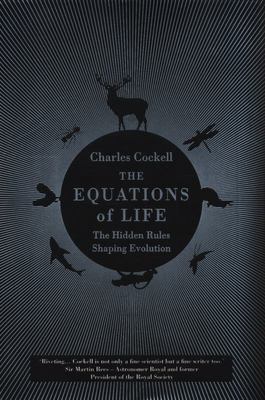 $20.00
AUD
Category: Science - Popular
One of Britain's foremost astrobiologists offers an accessible and game-changing account of life on Earth. __________________ Why is all life based on carbon rather than silicon? And beyond Earth, would life - if it exists - look like our own? __________________ The puzzles of life astound and confus e us like no other mystery. But in this groundbreaking book, Professor Charles Cockell reveals how nature is far more understandable and predictable than we would think. Breathing new life into Darwin's theory of natural selection, The Equations of Life puts forward an elegant account of why evolution has taken the paths it has. In a captivating journey into the forces that shape living things on Earth, Cockell explains that the fundamental laws of physics constrain nature at every turn. Fusing the latest in scientific research with fascinating accounts of the creatures that surround us, this is a compelling argument about what life can - and can't - be. ...Show more