$29.99
AUD
Category: Travel | Series: City Ser.
An exploration of the city Australians love to hate, this book shows that there is more to the capital of Australia than politics, geometrically designed roads, and mid-century architecture. Canberra is a city of orphans: people arrive temporarily for work, but stay when they discover the unanticipated promise and opportunity Canberra has to offer. From the lake and its forgotten suburbs--traces of which can still be found on Burley Griffin's banks--to the mountains that surround the city, this account also examines the unsavory early life of Canberra and the graveyard at St. John's, where the pioneers rest.  ...Show more
$39.95
AUD
Category: Travel
This stimulating account of Antarctica's past and present explains the great wilderness of Antarctica, and demonstrates why we must preserve it at all costs. In 1820, after millennia spent speculating and searching, humans laid eyes on Antarctica for the very first time. Since then, our relationship wit h this enigmatic land of ice and has continually evolved, from one of industry during the sealing and whaling eras, to exploration as pioneers charted undiscovered coastlines and forged perilous paths towards the South Pole. Today, the human relationship with Antarctica is defined by scientific endeavour, international collaboration and luxury tourism. The bicentenary of the first human sighting of Antarctica is an opportunity to reflect on our Antarctic legacy as the latest scientific research reveals the startling impacts that climate change in Antarctica could have on a global scale. Discover this remarkable continent covered in ice, where days endure for months, highways are built by penguins and shimmering lights illuminate the night sky. ...Show more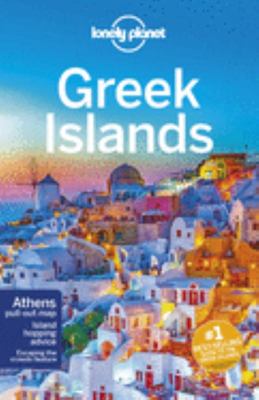 $34.99
AUD
Category: Travel | Series: Travel Guide Ser.
Lonely Planet: The world's number one travel guide publisher Lonely Planet's Greek Islands is your passport to the most relevant, up-to-date advice on what to see and skip, and what hidden discoveries await you. Island-hop around the Cyclades, watch stunning sunsets in Santorini and hike the Samaria G orge in Crete - all with your trusted travel companion. Get to the heart of the Greek Islands and begin your journey now Inside Lonely Planet's Greek Islands: NEW pull-out, passport-size 'Just Landed' card with wi-fi, ATM and transport info - all you need for a smooth journey from airport to hotel Improved planning tools for family travellers - where to go, how to save money, plus fun stuff just for kids NEW Accommodation feature gathers all the information you need to plan your accommodation NEW Where to Stay in Athens map is your at-a-glance guide to accommodation options in each neighbourhood Colour maps and images throughout Highlights and itineraries help you tailor your trip to your personal needs and interests Insider tips to save time and money and get around like a local, avoiding crowds and trouble spots Essential info at your fingertips - hours of operation, phone numbers, websites, transit tips, prices Cultural insights give you a richer, more rewarding travel experience - history, people, music, landscapes, wildlife, cuisine, politics Covers Athens, Crete, the Ionian Islands, the Cyclades, Santorini, the Saronic Gulf Islands, Dodecanese, the Northeastern Aegean Islands, Evia, the Sporades, and more The Perfect Choice: Lonely Planet's Greek Islands is perfect for discovering both popular and off-the-beaten-path experiences. About Lonely Planet: Lonely Planet is a leading travel media company and the world's number one travel guidebook brand, providing both inspiring and trustworthy information for every kind of traveller since 1973. Over the past four decades, we've printed over 145 million guidebooks and grown a dedicated, passionate global community of travellers. 'Lonely Planet guides are, quite simply, like no other.' - New York Times 'Lonely Planet. It's on everyone's bookshelves; it's in every traveler's hands. It's on mobile phones. It's on the Internet. It's everywhere, and it's telling entire generations of people how to travel the world.' - Fairfax Media (Australia) ...Show more
$29.99
AUD
Category: Travel
Canberra and the ACT boast a huge range of beautiful environments, making the region perfect for exploring on foot. This third edition of Canberra's Best Bush, Park & City Walks introduces over 40 of the best walks for visitors and residents alike, ranging from fascinating city walks and leisurely l ake-side strolls to more rugged tracks deep in the bush. Completely updated, the book now includes some of the walks that previously appeared in Best Bush, Town and Village Walks Around the ACT. Detailed descriptions and maps help the reader explore the region's parks, bushland, lakes, rivers and most interesting urban areas. The book is richly illustrated with over 150 full- colour photographs and dozens of detailed maps. A summary table of walks indicating distances, facilities and highlights is included to help the reader find exactly the right walk for the occasion. Walking chapters: Central Canberra, Lake Burley Griffin and surrounds, Northern Canberra, Southern Canberra, Queanbeyan & Surrounds, Tidbinbilla, Namadgi & Murrumbidgee. ...Show more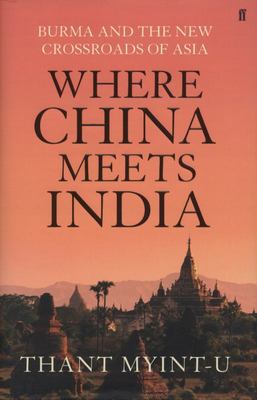 $20.00
AUD
Category: Travel
Where China Meets India is a vivid, searching and timely book about a remote region that is suddenly becoming a geopolitical center of the world. From their very beginnings, the civilizations of China and India have been walled off from each other, not only by the towering summits of the Himalayas, but also by the vast and impenetrable jungle, hostile tribes and remote inland kingdoms that once stretched a thousand miles from Calcutta across Burma to the upper Yangtze River. In the next few years this last great frontier will likely vanish - forests cut down, dirt roads replaced by superhighways, insurgencies ended - leaving China and India exposed to each other as never before. This basic shift in geography is as profound as the opening of the Suez Canal. What will this change mean? Thant Myint-U is in a unique position to know. Over the past few years he has travelled extensively across this vast territory. In a region of long-forgotten kingdoms and modern-day wars, high-speed trains and gleaming new shopping malls have now come within striking distance of the last remaining forests and impoverished mountain communities. And he has pondered the new strategic centrality of Burma, the country of his ancestry, where Asia's two rising giant powers - China and India - appear to be vying for supremacy. Part travelogue, part history, part investigation, Where China Meets India takes us across the fast-changing Asian frontier, giving us a masterful account of the region's long and rich history and its sudden significance for the rest of the world. ...Show more
Chernobyl: a Stalkers' Guide
by Darmon Richter; Damon Murray (Editor); Stephen Sorrell (Editor)
$49.99
AUD
Category: Travel
Since the first atomic bomb was dropped, humankind has been haunted by the idea of nuclear apocalypse. That nightmare almost became reality in 1986, when an accident at the USSR's Chernobyl Nuclear Power Plant triggered the world's worst radiological crisis. The events of that night are well documented - but history didn't stop there. Chernobyl, as a place, remains very much alive today.In Chernobyl: A Stalkers' Guide, researcher Darmon Richter journeys into the contemporary Exclusion Zone, venturing deeper than any previously published account. While thousands of foreign visitors congregate around a handful of curated sites, beyond the tourist hotspots lies a wild and mysterious land the size of a small country. In the forests of Chernobyl, historic village settlements and Soviet-era utopianism have lain abandoned since the time of the disaster - overshadowed by vast, unearthly mega-structures designed to win the Cold War.Richter combines photographs of discoveries made during his numerous visits to the Zone with the voices of those who witnessed history - engineers, scientists, police and evacuees. He explores evacuated regions in both Ukraine and Belarus, finding forgotten ghost towns and Soviet monuments lost deep in irradiated forests. He gains exclusive access inside the most secure areas of the power plant itself, and joins the 'stalkers' of Chernobyl as he sets out on a high-stakes illegal hike to the heart of the Exclusion Zone. ...Show more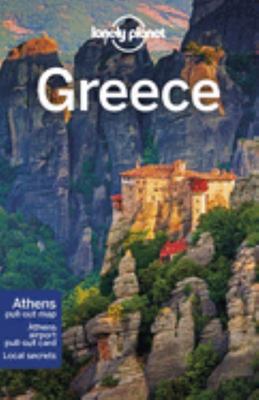 $39.99
AUD
Category: Travel | Series: Travel Guide Ser.
Lonely Planet: The world's leading travel guide publisher Lonely Planet's Greece is your passport to the most relevant, up-to-date advice on what to see and skip, and what hidden discoveries await you. Experience the Acropolis of Athens, get lost in Rhodes' Old Town and watch the sun set in Santorini - all with your trusted travel companion. Get to the heart of Greece and begin your journey now Inside Lonely Planet's Greece: NEW pull-out, passport-size 'Just Landed' card with wi-fi, ATM and transport info - all you need for a smooth journey from airport to hotel Improved planning tools for family travellers - where to go, how to save money, plus fun stuff just for kids What's New feature taps into cultural trends and helps you find fresh ideas and cool new areas our writers have uncovered NEW Accommodation feature gathers all the information you need to plan your accommodation NEW Where to Stay in Athens map is your at-a-glance guide to accommodation options in each neighbourhood Colour maps and images throughout Highlights and itineraries help you tailor your trip to your personal needs and interests Insider tips to save time and money and get around like a local, avoiding crowds and trouble spots Cultural insights give you a richer, more rewarding travel experience - history, people, music, landscapes, wildlife, cuisine, politics Covers Athens, Peloponnese, Central Greece, Northern Greece, Saronic Gulf Islands, Cyclades, Crete, Dodecanese, Aegean Islands, Evia, the Sporades, Ionian Islands, and more The Perfect Choice: Lonely Planet's Greece is our most comprehensive guide to Greece, and is perfect for discovering both popular and off-the-beaten-path experiences. About Lonely Planet: Lonely Planet is a leading travel media company and the world's number one travel guidebook brand, providing both inspiring and trustworthy information for every kind of traveller since 1973. Over the past four decades, we've printed over 145 million guidebooks and grown a dedicated, passionate global community of travellers. 'Lonely Planet guides are, quite simply, like no other.' - New York Times 'Lonely Planet. It's on everyone's bookshelves; it's in every traveler's hands. It's on mobile phones. It's on the Internet. It's everywhere, and it's telling entire generations of people how to travel the world.' - Fairfax Media (Australia) ...Show more
$29.99
AUD
Category: Travel | Series: Woodslane Walking Guides
This new guide is the perfect companion for anyone who loves walking in the High Country and its northern environs. The book features: 40 different bush, river, rail trail and village walks, varying in length from 30 minutes to two days; accurate, full colour maps and step-by-step directions; detailed w alk statistics including distance, total ascent/descent, grade and estimated time; plentiful information on High Country history and its natural environment; walking ideas for families with children, including safety tips; and over 150 full colour photographs. With over 4 million Australians now regularly walking for fun and fitness, this guide book is the perfect companion for any resident or visitor looking explore the raw beauty of this incredible region. ...Show more
$39.99
AUD
Category: Travel
 From the ABC Back Roads team, Australia's inspiring rural communities in splendid, vivid colour During the five years it has been appearing on our screens, ABC TV's Back Roads has taken us across Australia, through scorched deserts, along sapphire coasts, up breathtaking mountains and over gentle, roll ing plains. It has shown us the rugged landscapes, the resilient communities and the extraordinary individuals who make a life in those areas outside the big cities. In this book, we capture in vivid colour some of our favourite people and places. Full of glorious photos that show us the spirit, purpose, difficulties and humour of outback life, this book is a tribute to the surprising characters, the rarely told stories and the sometimes beautiful, sometimes strange places that exist along the back roads of our extraordinary country. ...Show more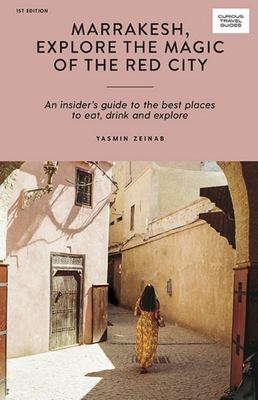 $29.99
AUD
Category: Travel | Series: Curious Travel Guides
Marrakesh, Explore the Magic of the Red City is a comprehensive guide to the very best places to eat, drink, shop and explore in this ancient city. Go beyond the souq's intoxicating scent of spices and colourful displays of fabrics to discover delicious local food, beautiful mosques and palaces, secret gardens and relaxing teahouses. Author Yasmin Zeinab shares not only Marrakesh's highlights, but also unlocks some of its secrets, so in no time you'll be living like a local. Full-day itineraries help you navigate the best of the city, while the daytrips section covering places in the nearby Atlas Mountains allows you to make the most of your trip. Experience the best of Marrakesh, whether you have just a few days or longer to enjoy the city. ...Show more
$29.99
AUD
Category: Travel
'It starts to rain as I step out of my hotel ....' So begins Subhash Jaireth's striking collection of essays on the writers, and their writing, that have enriched his own life. The works of Franz Kafka, Marina Tsvetaeva, Mikhail Bulgakov, Paul Celan, Hiromi Ito, Dutch philosopher Baruch Spinoza and othe rs ignite in him the urge to travel (both physically and in spirit), almost like a pilgrim, to the places where such writers were born or died or wrote. In each essay a new emotional plane is reached revealing enticing connections. As a novelist, poet, essayist and translator born into a multilingual environment, Jaireth truly understands the power of words across languages and their integral connections to life of the body and the spirit. Drawing on years of research, translation and travel Spinoza's Overcoat - and its illuminations of loss, mortality and the reverie of writing - will linger with readers. 'Eloquent and original, Jaireth's meditations on the lives-of-poets are full of astonishing details, tender connections and the magnificent melancholy of devotion to words. Encompassing matters of translation, love, mortality and homage, this is a rare model of what might be called "literary philosophy" and an utter joy and surprise for anyone interested in the reading and writing life ?' GAIL JONES, author of The Death of Noah Glass ...Show more