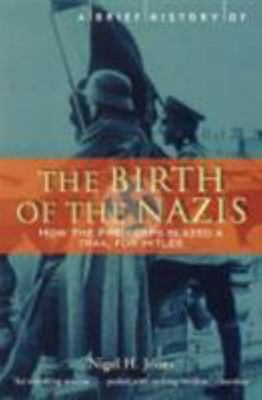 $15.00
AUD
Category: Military | Series: Brief Histories Ser.
The birth pangs of Nazism grew out of the death agony of the Kaiser's Germany. Defeat in World War I and a narrow escape from Communist revolution brought not peace but five chaotic years (1918-1923) of civil war, assassination, plots, putsches and murderous mayhem to Germany. The savage world of the tr enches came home with the men who refused to admit defeat and 'who could not get the war out of their system'. It was an atmosphere in which civilised values withered, and violent extremism flourished. In this chronicle of the paramilitary Freikorps - the freebooting armies that crushed the Red revolution, then themselves attempted to take over by armed force - historian and biographer Nigel Jones draws on little-known archives in Germany and Britain to paint a portrait of a state torn between revolution and counter revolution. Astonishingly, this is the first in-depth study of the Freikorps to appear in English for 50 years. Yet the figures who flit through its shadowy world - men like R#65533;hm, Goering and Hitler himself - were to become frighteningly familiar just ten years after the turmoil that gave Nazism its fatal chance. ...Show more
$22.99
AUD
Category: World War 2
'Books such as this are essential: they remind modern readers of events that should never be forgotten' - Caroline Moorehead On March 25, 1942, nearly a thousand young, unmarried Jewish women boarded a train in Poprad, Slovakia. Filled with a sense of adventure and national pride, they left their paren ts' homes wearing their best clothes and confidently waving good-bye. Believing they were going to work in a factory for a few months, they were eager to report for government service. Instead, the young women-many of them teenagers-were sent to Auschwitz. Their government paid 500 Reichsmarks (about £160) apiece for the Nazis to take them as slave labour. Of those 999 innocent deportees, only a few would survive. The facts of the first official Jewish transport to Auschwitz are little known, yet profoundly relevant today. These were not resistance fighters or prisoners of war. There were no men among them. Sent to almost certain death, the young women were powerless and insignificant not only because they were Jewish-but also because they were female. Now, acclaimed author Heather Dune Macadam reveals their poignant stories, drawing on extensive interviews with survivors, and consulting with historians, witnesses, and relatives of those first deportees to create an important addition to Holocaust literature and women's history. ...Show more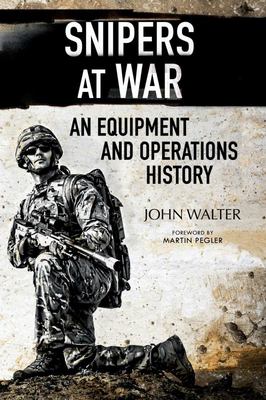 $20.00
AUD
Category: World War 2
Definitive history written by a leading firearms expert, Examines the vital importance of field-skills - hunting, tracking, patient observation - to the sniper's craft, Includes newly commissioned research with a unique statistical-assessment system to analyse the accuracy of individual rifles, Highligh ts the history and development of key sniper weapons, focusing on their strengths and weaknesses, Offers new genealogically-based information about some of the world's leading snipers, correcting long-standing errors Book jacket. ...Show more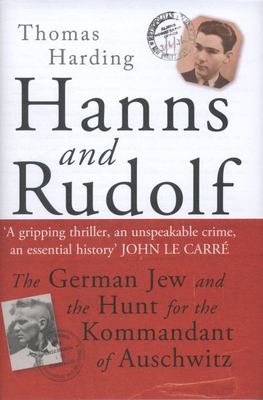 $25.00
AUD
Category: World War 2
Hanns Alexander was the son of a prosperous German family who fled Berlin for London in the 1930s. Rudolf Hoss was a farmer and soldier who became the Kommandant of Auschwitz Concentration Camp and oversaw the deaths of over a million men, women and children. In the aftermath of the Second World War, th e first British War Crimes Investigation Team is assembled to hunt down the senior Nazi officials responsible for the greatest atrocities the world has ever seen. Lieutenant Hanns Alexander is one of the lead investigators, Rudolf Hoss his most elusive target. In this book Thomas Harding reveals for the very first time the full, exhilarating account of Hoss' capture. Moving from the Middle-Eastern campaigns of the First World War to bohemian Berlin in the 1920s, to the horror of the concentration camps and the trials in Belsen and Nuremberg, it tells the story of two German men whose lives diverged, and intersected, in an astonishing way. ...Show more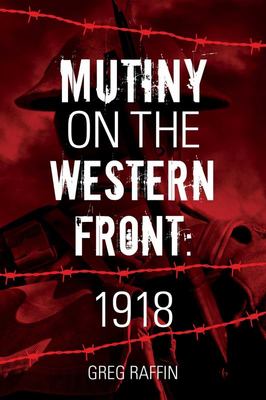 $15.00
AUD
Category: World War 1
On 21 September 1918, with retreating German forces on their last legs, the 1st Battalion of the AIF was ordered to return to the front just as they were being relieved and preparing for a well-earnt rest. It wasn't just the Germans who were on their last legs; the Australians were depleted and exhauste d. In what was the largest such instance of mass 'combat refusal' in the AIF's history, the men of one company in the 1st Battalion defied the order. The 'mutiny' spread to other companies, and when the battalion did eventually comply with the order, over 100 men were absent. The circumstances surrounding this mutiny have long been a matter of embarrassment for the AIF, and of fascination for military historians. While historians have approached the issue in purely military terms – the men as soldiers, over-extended service, rates of wounding, promotions, and so on – this book approaches these 100 plus men as human beings. Mutiny on the Western Front traces how these events played out in the context of the exhausting demands placed upon a unit that had seen practically continuous front-line action for weeks, if not months, in the war's final, decisive stages. Author Greg Raffin considers what happens to men's hearts and minds in the course of a prolonged conflict like the Great War. This story, which will surprise readers – is not just about a group of exhausted and war weary Australian soldiers in 1918, it is a story about humanity in war: about what men do in war, and what war does to men. ...Show more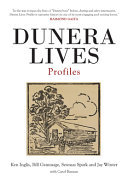 Dunera Lives: Profiles
by Ken Inglis; Bill Gammage; Seumas Spark; Jay Winter; Carol Bunyan
$39.95
AUD
Category: World War 2 | Series: Australian History Ser.
This second volume of Dunera Lives presents the voices, faces, and lives of 20 people, who, together with nearly 3000 other internees from Britain and Singapore, landed in Australia in 1940. All over the world there were Dunera Lives, those of men and women who passed through the upheavals of the Second World War and survived to tell the tale. Here are some of their stories. ...Show more
$19.99
AUD
Category: World War 1 | Series: Australian Army Campaigns Ser.
The Battle for Passchendaele on 12 October 1917 was one of the epic struggles of the First World War. British Field Marshal Douglas Haig allocated II ANZAC Corps to capture Passchendaele village, with Major General Monash's 3rd Australian Division and the New Zealand Division leading the attack. For bo th divisions the battle was a bloody debacle. Monash's division started the battle with 5800 men and, just 24 hours later, could only muster 2600, suffering horrendous losses for a small territorial gain which was later relinquished. The New Zealand Division was trapped in front of the German wire and barely moved from its start line, suffering one of its highest casualty rates of the war. Fought in conditions which seemed to preclude any chance of success, the battle has become a metaphor for pointless sacrifice. After the battle the British and Australian leadership were unanimous in placing blame for the defeat on the all-pervasive mud. Monash, writing to his wife, believed that his plan 'would have succeeded in normal conditions'. Yet, two weeks later, in similar weather and terrain, Lieutenant General Currie's Canadian Corps succeeded where Monash and Godley's II ANZAC Corps did not. The central focus of this book is a detailed analysis of the 3rd Australian Division's plan and execution of the attack on Passchendaele. By examining the differences between the Australian and Canadian plans for the capture of Passchendaele, the author casts this iconic battle in a completely different light. It is a re-examination that is long overdue. ...Show more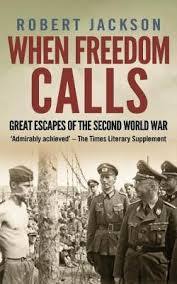 $15.00
AUD
Category: World War 2 | Reading Level: very good
These are tales of hope and triumph, of sorrow and heartbreak. They are stories of desperation and they are stories of brilliance. When Freedom Calls is a well-researched and detailed collection of some of the most daring escape plans in history.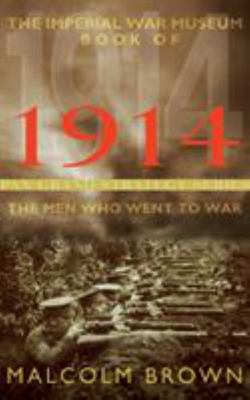 $15.00
AUD
Category: World War 1
"The sky was lit by burning villages and houses . . . Rivers and seas of flame leaping up hundreds of feet, crowned by black smoke that covered the entire heaven. It lit up houses wrecked by shells, dead horses, demolished railway stations, engines that had been taken up with their lines and signals, an d all twisted round and pulled up, as a bad child spoils a toy. And there we joined the refugees, with all their goods on barrows and carts, in a double line moving forwards about a hundred yards an hour, white and drawn and beyond emotion." In 1914, the summer peace was shattered by an assassination in the Balkans and, within weeks, a continent was engulfed in war. Eager volunteers rushed to enlist. All the nations involved felt the righteousness of their cause, and everybody believed the fighting would be over in weeks. The reality was very different. War that seemed glorious in August had become hellish by September. British soldiers sent across the Channel found the roads clogged by desolate crowds of French and Belgian refugees, their lives destroyed. The suffering caused by the siege of Antwerp, the grueling battles of Mons and Ypres, even the fragile Christmas Truce, brought home the awful reality of war. Using new letters and diaries from the archives of the Imperial War Museum, Malcolm Brown skillfully recreates this pivotal year through the moving experiences of men and women who felt the war first-hand, vividly capturing the brutal reality of war as well as moments of great humanity. ...Show more
$39.99
AUD
Category: Military
Through the medium of period photography, Star-Spangled Spitfires chronicles the combat operations of the USAAF units equipped with the iconic Supermarine fighter whilst employed in both the European and Mediterranean theaters of war, from the summer of 1942 right up to the end of the conflict. Only a h andful of British combat aircraft wore the stars and bars of the USAAF during the Second World War, with the Beaufighter, Mosquito and Spitfire being the key types to see action with American crews in American squadrons. The Spitfire was, by some margin, the most widely used of the three, and the Yanks that flew it in combat rated the fighter very highly. Employed primarily by the six squadrons of the 31st and 52nd Fighter Groups, initially from airfields in the UK and then in North Africa and Italy, the Spitfire was used both as a fighter and fighter-bomber until it was replaced by the P-51 Mustang from the spring of 1944. The final star-spangled Spitfires in the frontline were the Eighth Air Forces high-flying and unarmed PR XI photo-reconnaissance aircraft, flown by to the 7th Photographic Reconnaissance Group alongside F-5 Lightnings from November 1943\. Ranging as far into Germany as Berlin, the PR Blue Spitfires provided critical target imagery both pre- and post-strike for the Mighty Eighths heavy bombardment groups through to April 1945. All feature here across a series of black and white and color images that all capture some unique aspect of the star-spangled Spitfire's illustrious service career. ...Show more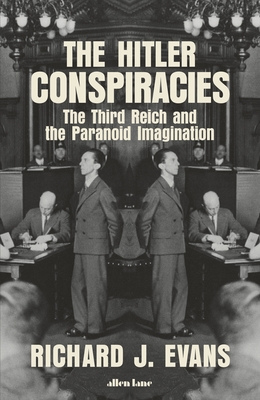 $39.99
AUD
Category: World War 2
The renowned historian of the Third Reich takes on the conspiracy theories surrounding Adolf Hitler and the Nazis, in a vital history book for the 'post-truth' age The idea that nothing happens by chance in history, that nothing is quite what it seems to be at first sight, that everything is the result of the secret machinations of malign groups of people manipulating everything from behind the scenes - these notions are as old as history itself. But conspiracy theories are becoming more popular and more widespread in the twenty-first century. Nowhere have they become more obvious than in revisionist accounts of the history of the Third Reich. Long-discredited conspiracy theories have taken on a new lease of life, given credence by claims of freshly discovered evidence and novel angles of investigation. In The Hitler Conspiracies renowned historian Richard Evans takes five widely discussed claims involving Hitler and the Nazis and subjects them to forensic scrutiny: that the Jews were conspiring to undermine civilization, as outlined in The Protocols of the Elders of Zion; that the German army was 'stabbed in the back' by socialists and Jews in 1918; that the Nazis burned down the Reichstag in order to seize power; that Rudolf Hess' flight to the UK in 1941 was sanctioned by Hitler and conveyed peace terms suppressed by Churchill; and that Hitler escaped the bunker in 1945 and fled to South America. In doing so, it teases out some surprising features that these, and other conspiracy theories, have in common. This is a history book, but it is a history book for the age of 'post-truth' and 'alternative facts': a book for our own troubled times. ...Show more