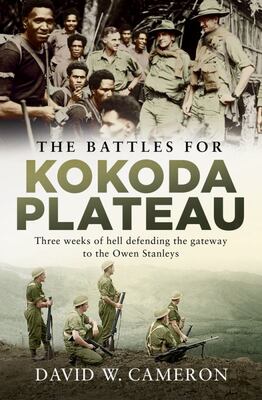 $32.99
AUD
Category: World War 2
A powerful new insight into the critical first weeks of fighting to halt the Japanese advance across Papua New Guinea to Port Moresby.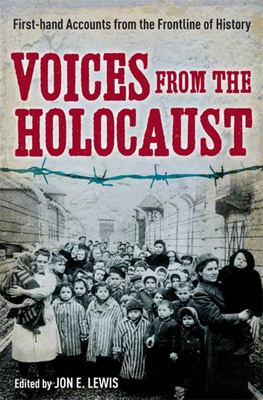 $15.00
AUD
Category: World War 2 | Series: Brief Histories Ser.
The testament to a tragedy. "Voices from The Holocaust" follows the whole history of the 'Shoah' from Hitler's rise to power to the Nuremburg trials, but of course the exterminations and death camps of 'The Final Solution' take centre stage. It tells the story from the perspective of the people who were there, and were witnesses - on both sides - of the horror. While some of the eye-witnesses are well-known, such as Anne Frank, Primo Levi and Heinrich Himmler, the book includes recollections of camp inmates, SS Totenkopf guards and the British soldiers who liberated Belsen. Shocking, powerful and personal, Voices from the "Holocaust" retells history, written by those who were there. ...Show more

$29.99
AUD
Category: World War 1
The ANZAC tradition was forged on the killing fields of Gallipoli in 1915 and the legend grewthroughout the decades at places such as Tobruk, Singapore, Kokoda and Long Tan. A CENTURY OFANZACS is a pictorial history of Australia's involvement in more than a hundred years of war, conflictand peacekeeping , starting with colonial wars in New Zealand and South Africa in the 1800's, right up toour modern peacekeeping roles in Timor, Iraq and Afghanistan.With introductions that provide an overview of each conflict in which Australia and New Zealand haveserved, A CENTURY OF ANZACS includes hundreds of rare and evocative images of courage, sacrificeand duty. The book is a tribute to the men and women who served their country in the past, and thepresent day soldiers and personnel who continue the ANZAC tradition on the international stage. ...Show more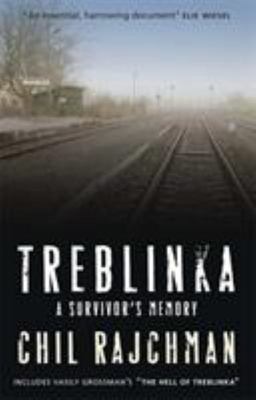 $15.00
AUD
Category: World War 2
Chil Rajchman, a Polish Jew, was arrested with his younger sister in 1942 and sent to Treblinka, a death camp where more than 750,000 were murdered before it was abandoned by German soldiers. His sister was sent to the gas chambers, but Rajchman escaped execution, working for ten months under incessant threats and beatings as a barber, a clothes-sorter, a corpse-carrier, a puller of teeth from those same bodies. In August 1943, there was an uprising at the camp, and Rajchman was among the handful of men who managed to escape. In 1945, he set down this account, a plain, unembellished and exact record of the raw horror he endured every day. This unique testimony, which has remained in the sole possession of his family ever since, has never before been published in English. For its description of unspeakably cruelty, Treblinka is a memoir that will not be superseded. In addition to Rajchman's account, this volume includes the complete text of Vasily Grossman's 'The Hell of Treblinka', one of the first descriptions of a Nazi extermination camp; a powerful and harrowing piece of journalism written only weeks after the camp was dissolved. Introduction by Samuel Moyn, Professor of History at Columbia University and author of A Holocaust Controversy: The Treblinka Affair in Postwar France. ...Show more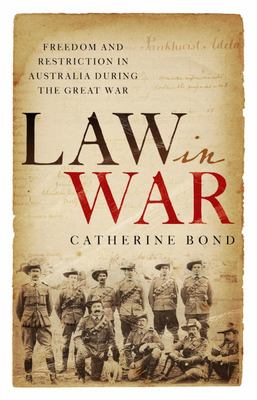 $34.99
AUD
Category: World War 1
During the Great War law was used in everyday life as a tool to discriminate, oppress, censor and deprive many Australians of property, liberty and basic human rights. A nation often amends its laws during war, not least to regulate life at home. Yet few historians have considered the impact of the law on Australians during the First World War. In this original book, Catherine Bond breathes life into the laws that were central to the way people were managed in Australia 1914–18. Engaging and revelatory, Law in War holds those who wrote the laws to account, exposing the sheer breadth and impact of this wartime legal regime, the injustices of which linger to this day. More than anything, it illuminates how ordinary people were caught up in – and sometimes destroyed by – these laws created in the name of victory.  'Law in War gives us insights into the law and Australia's Great War that Charles Bean declined to publish ninety-odd years ago. Pioneering, full of wonderful life and energy, the result has been worth waiting for.' — Professor Peter Stanley, UNSW Canberra  ...Show more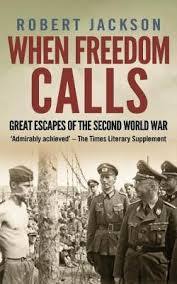 $15.00
AUD
Category: World War 2 | Reading Level: very good
These are tales of hope and triumph, of sorrow and heartbreak. They are stories of desperation and they are stories of brilliance. When Freedom Calls is a well-researched and detailed collection of some of the most daring escape plans in history.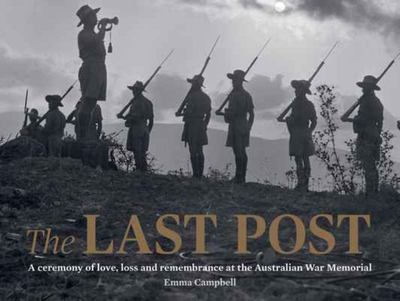 $29.99
AUD
Category: Military
Every day hundreds of people gather at the Australian War Memorial to hear a personal story of love, loss, service and sacrifice. The Last Post profiles some of the 102,800 soldiers whose names are listed on the Memorial's Roll of Honour; it explores how and why we commemorate, and the role of the Austr alian War Memorial in national remembrance. ...Show more
$34.99
AUD
Category: World War 2
As Governor of Galicia, SS Brigadesführer Otto Freiherr von Wächter presided over an authority on whose territory hundreds of thousands of Jews and Poles were killed, including the family of the author's grandfather. By the time the war ended in May 1945, he was indicted for 'mass murder'. Hunted by th e Soviets, the Americans, the Poles and the British, as well as groups of Jews, Wächter went on the run. He spent three years hiding in the Austrian Alps before making his way to Rome and being taken in by a Vatican bishop. He remained there for three months. While preparing to travel to Argentina on the 'ratline' he died unexpectedly, in July 1949, a few days after having lunch with an 'old comrade' whom he suspected of having been recruited by the Americans. In THE RATLINE Philippe Sands offers a unique account of the daily life of a Nazi fugitive, the love between Wächter and his wife Charlotte, who continued to write regularly to each other while he was on the run, and a fascinating insight into life in Rome and among American and Soviet spies active at the start of the Cold War. Using modern medical expertise, the door is unlocked to a mystery that haunts Wächter's youngest child, who believes his father was a good man - what was Wächter doing while in hiding, and what exactly caused his death? ...Show more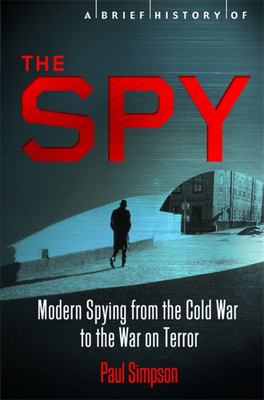 $15.00
AUD
Category: Military | Series: Brief Histories
From the end of the Second World War to the present day, the world has changed immeasurably. The art of spying has changed too, as spies have reacted to changing threats. Here you will find the fascinating stories of real-life spies, both famous and obscure, from either side of the Iron Curtain, along w ith previously secret details of War on Terror operations. Detailed stories of individual spies are set in the context of the development of the major espionage agencies, interspersed with anecdotes of gadgets, trickery, honeytraps and assassinations worthy of any fictional spy. A closing section examines the developing New Cold War, as Russia and the West confront each other once again. ...Show more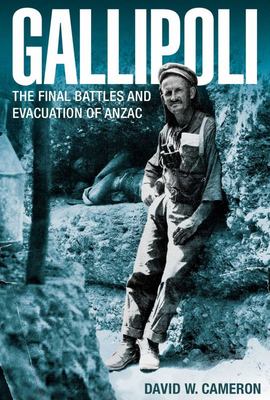 $15.00
AUD
Category: World War 1 | Series: Big Sky Publishing Ser. | Reading Level: General Adult
This book is the first book since Charles Bean's Official History to provide a detailed narrative of the bloody and tragic battle for Hill 60, along with the other engagements that went on until the very last days at Anzac - viewed from both sides of the trenches. It also examines in detail the planning and execution of the evacuation of the troops from Anzac - the most successful part of the whole Gallipoli fiasco. ...Show more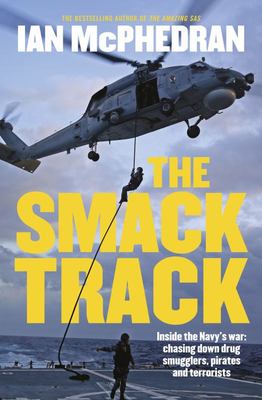 $32.99
AUD
Category: Australian Military
From battling pirates to tracking down gun runners, drug smugglers and terrorists; the high energy exploits and explosive adventures of the Australian Navy in the Arabian Gulf. From Ian McPhedran, best-selling author of The Amazing SAS, Soldiers Without Borders and Too Bold to Die, comes the untold and largely unknown story of how the Royal Australian Navy battles pirates, gun runners and drug smugglers in the seas of the Arabian Gulf and the Horn of Africa along the infamous route known as the 'smack track'. For more than twenty years, Australian sailors have been risking their lives, conducting often fraught and dangerous operations in war and in the battle against terrorism. From braving rough seas to boarding rickety dhows or clambering up the sheer steel sides of modern day supertankers looking for contraband, The Smack Track tells a thrilling, eye-witness story of grit, courage, ingenuity and sacrifice. ...Show more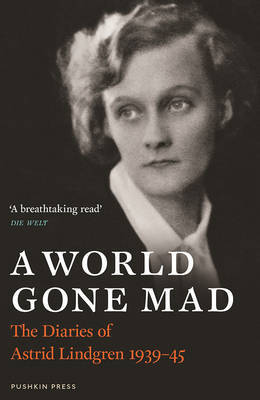 $39.99
AUD
Category: World War 2
'God help our poor planet in the grip of this madness!' As one of the world's most famous children's writers, Astrid Lindgren championed the qualities of courage, hope, love and resistance; and her preoccupation with these qualities was already in evidence in the diaries she kept during the Second World War, long before she achieved her fame. Her diary, published now for the first time in English, provides a fascinating insight into a Europe poisoned by fascism, racism and violence, from the point of view of not only an employee of the Swedish Mail Censorship Office, but also of a wife, mother and budding writer living in a formally neutral country. In them, she asks questions which are as keenly and distressingly important today as they were in 1939-45: What is Good, what is Evil? What do we do, when jingoism and racism determine the thoughts and actions of humans? How can we, as individuals, take a stand against such malevolent forces? Alongside the day's political events, Lindgren's intelligent and perceptive diaries include charming and moving descriptions of her domestic life, as well as of her first writing attempts: it was during this terrible period that she composed Pippi Longstocking, one of the most famous, enduring and widely translated children's books of the twentieth century. ...Show more