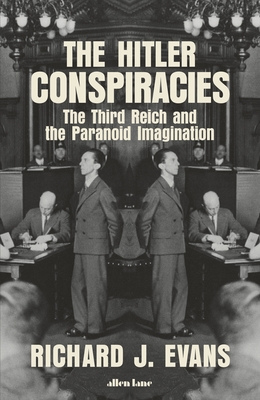 $39.99
AUD
Category: World War 2
The renowned historian of the Third Reich takes on the conspiracy theories surrounding Adolf Hitler and the Nazis, in a vital history book for the 'post-truth' age The idea that nothing happens by chance in history, that nothing is quite what it seems to be at first sight, that everything is the result of the secret machinations of malign groups of people manipulating everything from behind the scenes - these notions are as old as history itself. But conspiracy theories are becoming more popular and more widespread in the twenty-first century. Nowhere have they become more obvious than in revisionist accounts of the history of the Third Reich. Long-discredited conspiracy theories have taken on a new lease of life, given credence by claims of freshly discovered evidence and novel angles of investigation. In The Hitler Conspiracies renowned historian Richard Evans takes five widely discussed claims involving Hitler and the Nazis and subjects them to forensic scrutiny: that the Jews were conspiring to undermine civilization, as outlined in The Protocols of the Elders of Zion; that the German army was 'stabbed in the back' by socialists and Jews in 1918; that the Nazis burned down the Reichstag in order to seize power; that Rudolf Hess' flight to the UK in 1941 was sanctioned by Hitler and conveyed peace terms suppressed by Churchill; and that Hitler escaped the bunker in 1945 and fled to South America. In doing so, it teases out some surprising features that these, and other conspiracy theories, have in common. This is a history book, but it is a history book for the age of 'post-truth' and 'alternative facts': a book for our own troubled times. ...Show more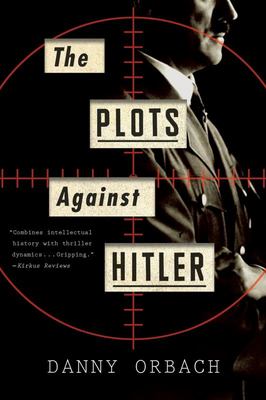 $15.00
AUD
Category: World War 2
"A riveting narrative of the organization, conspiracy, and sacrifices made by those who led the resistance against Hitler. Orbach deftly analyzes the mixed motives, moral ambiguities and organizational vulnerability that marked their work, while reminding us forcefully of their essential bravery and rig htness. And he challenges us to ask whether we would have summoned the same courage." -- Charles S. Maier, professor of history, Harvard University, and author of Among EmpiresIn 1933, Adolf Hitler became chancellor of Germany. A year later, all political parties but the Nazis had been outlawed, freedom of the press was but a memory, and Hitler's dominance seemed complete. Yet over the next few years, an unlikely cadre of conspirators emerged--schoolteachers, politicians, theologians, even a carpenter--who would try repeatedly to end the Fuhrer's genocidal reign. This dramatic account is history at its most suspenseful, revealing the full story of those noble, ingenious, and doomed efforts.Orbach's fresh research offers profound new insight into the conspirators' methods, motivations, fears, and hopes. We've had no idea until now how close they came--several times--to succeeding. The Plots Against Hitler fundamentally alters our view of World War II and sheds bright--even redemptive--light on its darkest days. ...Show more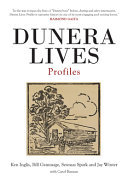 Dunera Lives: Profiles
by Ken Inglis; Bill Gammage; Seumas Spark; Jay Winter; Carol Bunyan
$39.95
AUD
Category: World War 2 | Series: Australian History Ser.
This second volume of Dunera Lives presents the voices, faces, and lives of 20 people, who, together with nearly 3000 other internees from Britain and Singapore, landed in Australia in 1940. All over the world there were Dunera Lives, those of men and women who passed through the upheavals of the Second World War and survived to tell the tale. Here are some of their stories. ...Show more
$34.99
AUD
Category: World War 2
The Kokoda legend lay dormant for six decades, during which the rampant New Guinean jungle reclaimed many of its historic sites. Now, after years of painstaking research, and with the aid of the fast-thinning ranks of both Australian and Japanese veterans, Bill James has uncovered these 'lost battlefiel ds', plus more. For those wishing to understand the history of the Kokoda Track, the (528 page) book will be of great interest. For those intending to undertake the gruelling trek, it is essential reading. The third edition of the book includes a new 1:50)000 scale waterproof trek map (740 mm x 408 mm 2-sided) that will be an indispensible aid. The revised edition includes the grave or memorial information for the fallen. ...Show more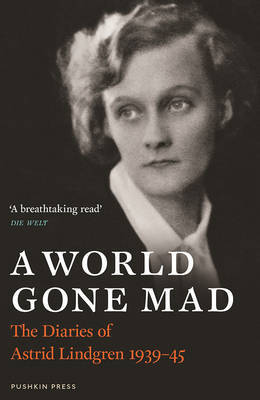 $39.99
AUD
Category: World War 2
'God help our poor planet in the grip of this madness!' As one of the world's most famous children's writers, Astrid Lindgren championed the qualities of courage, hope, love and resistance; and her preoccupation with these qualities was already in evidence in the diaries she kept during the Second World War, long before she achieved her fame. Her diary, published now for the first time in English, provides a fascinating insight into a Europe poisoned by fascism, racism and violence, from the point of view of not only an employee of the Swedish Mail Censorship Office, but also of a wife, mother and budding writer living in a formally neutral country. In them, she asks questions which are as keenly and distressingly important today as they were in 1939-45: What is Good, what is Evil? What do we do, when jingoism and racism determine the thoughts and actions of humans? How can we, as individuals, take a stand against such malevolent forces? Alongside the day's political events, Lindgren's intelligent and perceptive diaries include charming and moving descriptions of her domestic life, as well as of her first writing attempts: it was during this terrible period that she composed Pippi Longstocking, one of the most famous, enduring and widely translated children's books of the twentieth century. ...Show more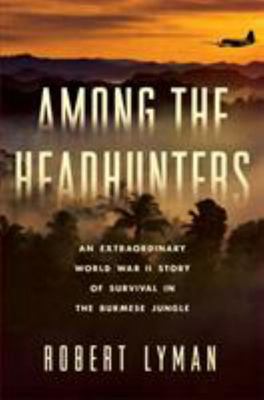 $20.00
AUD
Category: World War 2
Flying the notorious "Hump" route between India and China in 1943, a twin-engine plane suffered mechanical failure and crashed in a dense mountain jungle, deep within Japanese-held territory. Among the passengers and crew were celebrated CBS journalist Eric Sevareid, an OSS operative who was also a Sovi et double agent, and General Joseph "Vinegar Joe" Stilwell's personal political adviser. Against the odds, all but one of the twenty-one people aboard the doomed aircraft survived- it remains the largest civilian evacuation of an aircraft by parachute. But they fell from the frying pan into the fire.Disentangling themselves from their parachutes, the shocked survivors discovered that they had arrived in wild country dominated by a tribe with a special reason to hate white men. The Nagas were notorious headhunters who routinely practiced slavery and human sacrifice, their specialty being the removal of enemy heads. Japanese soldiers lay close by, too, with their own brand of hatred for Americans. Among the Headhunters tells- for the first time- the incredible true story of the adventures of these men among the Naga warriors, their sustenance from the air by the USAAF, and their ultimate rescue. It is also a story of two very different worlds colliding- young Americans, exuberant apostles of their country's vast industrial democracy, coming face-to-face with the Naga, an ancient tribe determined to preserve its local power based on headhunting and slaving. ...Show more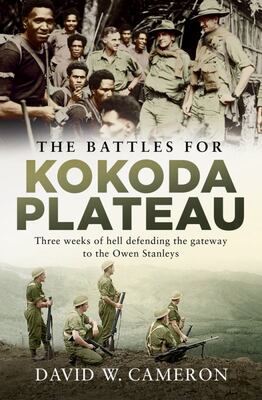 $32.99
AUD
Category: World War 2
A powerful new insight into the critical first weeks of fighting to halt the Japanese advance across Papua New Guinea to Port Moresby.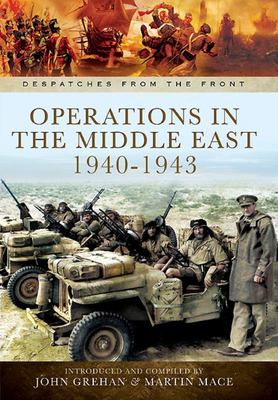 $25.00
AUD
Category: World War 2 | Series: Despatches from the Front Ser.
Dispatches in this volume include that on operations in the Middle East August 1939 to November 1940 by General Sir Archibald P. Wavell, Commander-in-Chief, Middle East; the dispatch on operations in the Middle East February 1941 to July 1941, by General Sir Archibald P. Wavell, Commander-in-Chief, Midd le East; operations in the Middle East July 1941 to October 1941, by General Sir Claude J. E. Auchinleck, Commander-in-Chief, Middle East; operations in the Middle East November 1941 to August 1942, by General Sir Claude J.E. Auchinleck; Operations in Middle East 16 February 1943 to 8 January 1944 by General Maitland Wilson.This unique collection of original documents will prove to be an invaluable resource for historians, students and all those interested in what was one of the most significant periods in British military history.REVIEWS Grehan and Mace present for the first time a collection of unabridged despatches from operations covering Tobruk, Crete, Syria, and East Africa. The Middle East Command was formed in August 1939, under General Sir Archibald Wavell, who assembled a multinational force when Italy declared war on France and Britain in 1940. Wavell s mixed force faced over 200,000 Italian troops in Libya and over 200,000 in Italian East Africa. Outnumbered, he went on the offensive. His first and second dispatches describe his operations in the Western Desert. The third covers British support for Greece and the defence and withdrawal from Crete. The last two are from General Auchinleck and provide a detailed account of the operations in Libya. Grehan and Mace reproduce the despatches as they first appeared some 70 years ago, unedited and unmodified. Protoview" ...Show more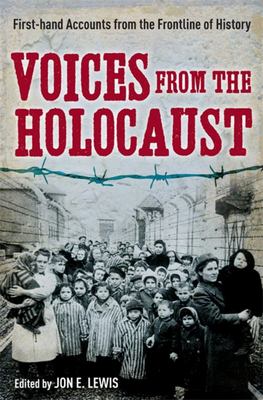 $15.00
AUD
Category: World War 2 | Series: Brief Histories Ser.
The testament to a tragedy. "Voices from The Holocaust" follows the whole history of the 'Shoah' from Hitler's rise to power to the Nuremburg trials, but of course the exterminations and death camps of 'The Final Solution' take centre stage. It tells the story from the perspective of the people who were there, and were witnesses - on both sides - of the horror. While some of the eye-witnesses are well-known, such as Anne Frank, Primo Levi and Heinrich Himmler, the book includes recollections of camp inmates, SS Totenkopf guards and the British soldiers who liberated Belsen. Shocking, powerful and personal, Voices from the "Holocaust" retells history, written by those who were there. ...Show more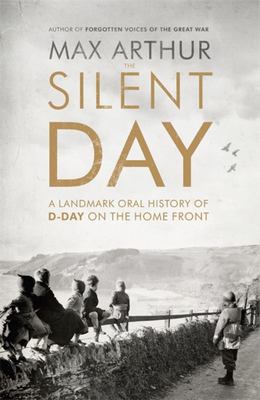 $15.00
AUD
Category: World War 2
On 6 June 1944 Britain woke up to a profound silence. Overnight, 160,000 Allied troops had vanished and an eerie emptiness settled over the country. The majority of those men would never return. This is the story of that extraordinary 24 hours. Using a wealth of first person testimonies, renowned histor ian Max Arthur recounts a remarkable new oral history of D-Day, beginning with the two years leading up to the silent day which saw the UK transformed by the arrival of thousands of American and Canadian troops. We also hear the views of the American troops, who quickly formed strong views of both the British military and civilian populations. Then, on that June morning, many Britain people woke up to discover that vast areas of the country, which had throbbed with life only the day before, were now empty and silent. Civilian workers found coffee pots still warm on the stove but not a soul to greet them. Many women - and children - felt bewildered and betrayed. Then, throughout that day and the days that followed, the whole population gathered around wireless sets, waiting for news. There are powerful testimonies from families of who lost loved ones on the beaches of Normandy, and dramatic personal accounts from young widows who had never had the chance to say goodbye. THE SILENT DAY is an original and evocative portrait of a key event in world history, and a poignant reminder of the human cost of D-Day. ...Show more
$29.95
AUD
Category: World War 2
Lieutenant John Rosel won a Military Cross for displaying 'calmness and outstanding leadership' when his platoon became surrounded at a critical point in the siege of Tobruk. He led the defence of several vital outposts against numerous attacks by the troops of General Rommel. His son Mike has written n ot only a touching tribute to his father's war service but also a perceptive and stylish account of the soldiering experience of a generation. A Rat of Tobruk has many fascinating photographs - mainly taken by John Rosel - and is recommended to anyone interested in the Australian soldiers who risked all while making a substantial contribution to Allied victory in World War II. ...Show more
$29.99
AUD
Category: World War 2
The legendary Australian ship's cat who survived the sinking of HMAS Perth and the Thai-Burma Railway. Just after midnight on the 1st March 1942, Australia's most celebrated cruiser, HMAS Perth, was sunk by Japanese naval forces in the Sunda Strait off the coast of Java. Of the 681 men aboard, 328 survi ved the sinking and made it to shore - and one cat. Her name was Red Lead, and she was the ship's cat, beloved by the crew and by HMAS Perth's legendary captain Hec Waller. But surviving shell fire, torpedoes and the fierce currents of the Sunda Strait was only the start of the terrible trials Red Lead and the surviving crew were to face over the next three and a half years. From Java to Changi and then on the Thai-Burma Railway, Red Lead was to act as a companion, mascot and occasional hunter of food for a small group of sailors who made it their mission to keep her alive in some of the most hellish prison camps on earth.Red Lead's extraordinary story is one of courage, loyalty and love amidst battle, imprisonment and death, brought vividly to life by bestselling author Roland Perry.   ...Show more