$32.99
AUD
Category: Australian Authors
Just tell the truth and someone will hear it eventually. The Yield in English is the reaping, the things that man can take from the land. In the language of the Wiradjuri yield is the things you give to, the movement, the space between things. Knowing that he will soon die, Albert 'Poppy' Gondiwindi t akes pen to paper. His life has been spent on the banks of the Murrumby River at Prosperous House, on Massacre Plains. Albert is determined to pass on the language of his people and everything that was ever remembered. He finds the words on the wind. August Gondiwindi has been living on the other side of the world for ten years when she learns of her grandfather's death. She returns home for his burial, wracked with grief and burdened with all she tried to leave behind. Her homecoming is bittersweet as she confronts the love of her kin and news that Prosperous is to be repossessed by a mining company. Profoundly moving and exquisitely written, Tara June Winch's The Yield is the story of a people and a culture dispossessed. But it is as much a celebration of what was and what endures, and a powerful reclaiming of Indigenous language, storytelling and identity. ...Show more
$16.99
AUD
Category: Crime | Series: Cormac Reilly Ser.
When Aisling Conroy's boyfriend Jack is found in the freezing black waters of the river Corrib, the police tell her it was suicide. A surgical resident, she throws herself into study and work, trying to forget -- until Jack's sister Maude shows up. Maude suspects foul play, and she is determined to prov e it.   ...Show more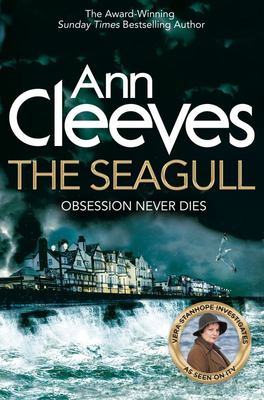 $19.99
AUD
Category: Crime | Series: Vera Stanhope Ser. | Reading Level: very good
WINNER OF THE CRIME WRITERS' ASSOCIATION DIAMOND DAGGER AWARD 2017"One of the best natural writers of detective fiction" Sunday ExpressThe Seagull is Ann Cleeves' searing eighth novel in the bestselling Vera Stanhope series, about corruption deep in the heart of a community, and about fragile, and fract uring, family relationships.A visit to her local prison brings DI Vera Stanhope face to face with an old enemy: former detective superintendent, and now inmate, John Brace. Brace was convicted of corruption and involvement in the death of a gamekeeper - and Vera played a part in his downfall. Brace promises Vera information about the disappearance of Robbie Marshall, a notorious wheeler-dealer, if she will look out for his daughter and grandchildren. He tells her that Marshall is dead, his body buried close to St Mary's Island in Whitley Bay. However, when a search team investigates, officers find not one skeleton, but two. This cold case takes Vera back in time, and very close to home, as Brace and Marshall, along with a mysterious stranger known only as 'the Prof', were close friends of Hector, her father. Together, they were 'the Gang of Four', and Hector had been one of the last people to see Marshall alive. Vera must confront her prejudices and unwanted memories to dig out the truth, as the past begins to collide dangerously with the present . . . ...Show more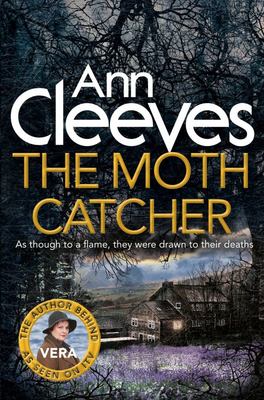 $19.99
AUD
Category: Crime | Series: Vera Stanhope Ser.
WINNER OF THE CRIME WRITERS' ASSOCIATION DIAMOND DAGGER AWARD 2017"One of the best natural writers of detective fiction" Sunday ExpressLife seems perfect in Valley Farm, a quiet community in Northumberland. Then a shocking discovery shatters the silence. The owners of a big country house have employed a house-sitter, a young ecologist named Patrick, to look after the place while they're away. But Patrick is found dead by the side of the lane into the valley - a beautiful, lonely place to die. DI Vera Stanhope arrives on the scene, with her detectives Holly and Joe. When they look round the attic of the big house - where Patrick has a flat - she finds the body of a second man. All the two victims have in common is a fascination with moths - catching these beautiful, rare creatures. The three couples who live in the Valley Farm development have secrets too: Annie and Sam's daughter is due to be released from prison any day; Nigel watches, silently, every day, from his window. As Vera is drawn into the claustrophobic world of this increasingly strange community, she realizes that there may be deadly secrets trapped here ... ...Show more
The Dry
by Jane Harper
$16.99
AUD
Category: Crime | Reading Level: Adult
"One of the best crime novels I have ever read! Keeps you guessing to the last page" - Daphne (Satff) WHO REALLY KILLED THE HADLER FAMILY? It hasn't rained in Kiewarra for two years. Tensions in the farming community become unbearable when three members of the Hadler family are discovered shot to death on their property. Everyone assumes Luke Hadler committed suicide after slaughtering his wife and six-year-old son. Federal Police investigator Aaron Falk returns to his hometown for the funerals and is unwillingly drawn into the investigation. As suspicion spreads through the town, Falk is forced to confront the community that rejected him twenty years earlier. Because Falk and his childhood friend Luke Hadler shared a secret, one which Luke's death threatens to unearth ... ...Show more
$19.99
AUD
Category: Crime | Series: Vera Stanhope
The Crow Trap is the first book in Ann Cleevesâe(tm) Vera Stanhope series âe" which is now a major ITV detective drama starring Brenda Blethyn, VERA. Three very different women come together at isolated Baikieâe(tm)s Cottage on the North Pennines, to complete an environmental survey. Three women who eac h know the meaning of betrayal . . . Rachael, the team leader, is still reeling after a double betrayal by her lover and boss, Peter Kemp. Anne, a botanist, sees the survey as a chance to indulge in a little deception of her own. And then there is Grace, a strange, uncommunicative young woman, hiding plenty of her own secrets. Rachael is the first to arrive at the cottage, where she discovers the body of her friend, Bella Furness. Bella, it appears, has committed suicide âe" a verdict Rachael refuses to accept. When another death occurs, a fourth woman enters the picture âe" the unconventional Detective Inspector Vera Stanhope . . . Also available in the Vera Stanhope series are Telling Tales, Hidden Depths, Silent Voices and The Glass Room. Ann Cleevesâe(tm) Shetland series (BBC television drama SHETLAND) contains five titles, of which Dead Water is the most recent. ...Show more
$16.99
AUD
Category: Australian Authors
"I absolutely loved The Lost Man. I devoured it in a day. Her best yet!" Liane MoriartyThe man lay still in the centre of a dusty grave under a monstrous sky. Two brothers meet at the border of their vast cattle properties under the unrelenting sun of outback Queensland. They are at the stockman''s grav e, a landmark so old, no one can remember who is buried there. But today, the scant shadow it casts was the last chance for their middle brother, Cameron. The Bright family''s quiet existence is thrown into grief and anguish. Something had been troubling Cameron. Did he lose hope and walk to his death? Because if he didn''t, the isolation of the outback leaves few suspects... For readers who loved The Dry and Force of Nature, Jane Harper has once again created a powerful story of suspense, set against a dazzling landscape.LONGLISTED FOR THE ABIA GENERAL FICTION BOOK OF THE YEAR 2019SHORTLISTED FOR THE INDIE BOOK AWARD FOR FICTION 2019 PRAISE FOR THE LOST MAN"I read this with the growing realisation that it was not only another superb thriller but a classic work of fiction by one of the finest novelists now working. Man Booker judges for 2019, are you listening?" New Zealand Herald Weekend Magazine"I started it at noon and at 2am that night I closed it and totally understood what all the fuss was about. It was even better than The Dry" The Age"We''re starting to get spoiled for Jane Harper books, and the quality is not slipping. Her latest is no exception. Harper lays out each card at exactly the right moment, letting the story unwind while the outback almost hums with hostility...the result grips to the end" Adelaide Advertiser"In The Lost Man, Jane Harper surpasses her achievement in The Dry, her multi-awardwinning first novel. A broad range of Australian and international readers will be engaged by the strong setting and mystery storyline of the new novel" Weekend Australian"Like the country it describes, this is a "big" book, and one likely to cement Harper''s place as one of the most interesting Australian crime writers to emerge in the past decade. Her sense of place is acute, but it is her attention to the relationships that are shaped by this unforgiving, magnificent landscape that will linger long after the mystery of stockman''s grave is finally revealed." Sue Turnbull, Sydney Morning Herald ''The Lost Man is her best yet; it''s certainly one of the finest novels of any sort, not only within the genre, that I''ve read in many moons . . . Harper adroitly blends the tension and brisk pace of a thriller with the psychological acuity and stylish prose of literary fiction'' Irish Independent ''In just a couple of years, Jane Harper has soared into the first rank of contemporary crime writers. The Lost Man...returns to the parched landscape she used to such powerful effect in her debut, The Dry ...Three generations of women - the dead man''s mother, wife and daughters - struggle to come to terms with terrible events, and the family''s shocking history holds the key to this super murder mystery'' Sunday Times (UK)''In The Lost Man as in Harper''s previous two novels, place is paramount, a multifaceted character that''s in turns brutal and breathtaking.'' Washington Post''[A] crime masterpiece. The landscape and culture of this remote Australian territory are magnificently evoked as a story of family secrets unfolds. Rarely does a puzzle so complicated fit together perfectly - you''ll be shaking your head in amazement.'' People Magazine Book of the Week''Fabulously atmospheric, the book starts slowly and gradually picks up pace towards a jaw-dropping denouement'' GuardianPRAISE FOR JANE HARPER"The most exciting emerging novelist of the last 12 months...places Harper in the elevated company of the authors she so admires...Gillian Flynn and Lee Child" Mail on Sunday"A storytelling force to be reckoned with" US Publishers Weekly"Thanks to Jane Harper, whose The Dry has gone gangbusters here and internationally, Australia''s very own crime genre, rural noir, is on a roll. [The Lost Man] is as much a family saga and love story as a thriller" Good Weekend Magazine ...Show more
$19.99
AUD
Category: Crime | Series: Vera Stanhope Ser.
"Demonstrating singular adeptness with mood and pacing, narrator Julia Franklin shines in this character-rich mystery set in northern England...Franklin's performance is direct and punchy, matching the speed and shrewdness of Vera's first-rate mind." -- AudioFile Magazine It has been ten years since Je anie Long was charged with the murder of fifteen-year-old Abigail Mantel. Now residents of the East Yorkshire village of Elvet are disturbed to hear of new evidence proving Jeanie's innocence. Abigail's killer is still at large. For one young woman, Emma Bennett, the revelation brings back haunting memories of her vibrant best friend--and of that fearful winter's day when she had discovered her body lying cold in a ditch. As Inspector Vera Stanhope makes fresh enquiries on the peninsula and villagers are hauled back to a time they hoped to forget, tensions begin to mount. But are people afraid of the killer or of their own guilty pasts?With each person's story revisited, the Inspector begins to suspect that some deadly secrets are threatening to unfurl... ...Show more
$22.99
AUD
Category: Australian Authors
Tim Winton's classic love song to land and place, full of unforgettable characters, is now a feature film starring Garrett Hedlund, Kelly Macdonald and David Wenham.   Georgie Jutland is a mess. At forty, with her career in ruins, she finds herself stranded in White Point with a fisherman she doesn't love and two kids whose dead mother she can never replace. Leached of all confidence, she spends her days in isolated tedium and her nights in a blur of vodka self-recrimination. One morning, in the boozy pre-dawn gloom, she sees, a shadow drifting up the beach below - a loner called Luther Fox, with danger in his wake. ...Show more
$32.99
AUD
Category: Australian Authors | Series: Cormac Reilly Ser.
The heart-stopping new book in the Cormac Reilly series, by the bestselling author of The Ruin and The Scholar. When Peter Fisher is called to the scene of a supposed prank call, his annoyance turns to terror when he realises this is no joke. A young boy says he witnessed a little girl being bundled int o the boot of a car, and Peter believes him. DI Cormac Reilly and Peter search frantically for answers, but find obstacles put in their way by the one person who should be helping them: Superintendent Bryan Murphy. Frustrated and severely short-staffed, Peter and Cormac are pushed to breaking point, resulting in a fatal mistake. Cormac is suspended from duty and Peter is banished to a tiny town on the West Coast of Ireland, where's he's tasked with doing the paperwork in a murder investigation that's supposed to have been resolved. But something isn't adding up, including the mysterious appearance of a young woman and her nine-year-old daughter, who hasn't spoke a word in months . . .   ...Show more
$32.99
AUD
Category: General
The spectacular new novel from the bestselling author of CLOUD ATLAS and THE BONE CLOCKS, 'one of the most brilliantly inventive writers of this, or any country' (Independent). Utopia Avenue are the strangest British band you've never heard of. Emerging from London's psychedelic scene in 1967 and front ed by folksinger Elf Holloway, guitar demigod Jasper de Zoet and blues bassist Dean Moss, Utopia Avenue released only two LPs during its brief and blazing journey from the clubs of Soho and draughty ballrooms to Top of the Pops and the cusp of chart success, to glory in Amsterdam, prison in Rome and a fateful American fortnight in the autumn of 1968. David Mitchell's new novel tells the unexpurgated story of Utopia Avenue; of riots in the streets and revolutions in the head; of drugs, thugs, madness, love, sex, death, art; of the families we choose and the ones we don't; of fame's Faustian pact and stardom's wobbly ladder. Can we change the world in turbulent times, or does the world change us? Utopia means 'nowhere' but could a shinier world be within grasp, if only we had a map? ...Show more
$19.99
AUD
Category: General
On 21 June 1922, Count Alexander Rostov - recipient of the Order of Saint Andrew, member of the Jockey Club, Master of the Hunt - is escorted out of the Kremlin, across Red Square and through the elegant revolving doors of the Hotel Metropol. Deemed an unrepentant aristocrat by a Bolshevik tribunal, the Count has been sentenced to house arrest indefinitely. But instead of his usual suite, he must now live in an attic room while Russia undergoes decades of tumultuous upheaval. Can a life without luxury be the richest of all? ...Show more