$32.99
AUD
Category: Australian Authors
It is 1953 and Melbourne society is looking forward to coronation season, the grand balls and celebrations for the young queen-to-be. Tilly Dunnage is, however, working for a pittance in a second-rate Collins Street salon. Her talents go unappreciated, and the madame is a bully and a cheat, but Tilly ha s a past she is desperate to escape and good reason to prefer anonymity. Meanwhile, Sergeant Farrat and the McSwiney clan have been searching for their resident dressmaker ever since she left Dungatar in flames. And they aren't the only ones. The inhabitants of the town are still out for revenge (or at least someone to foot the bill for the new high street). So when Tilly's name starts to feature in the fashion pages, the jig is up. Along with Tilly's hopes of keeping her secrets hidden... ...Show more
$32.99
AUD
Category: Australian Authors
The bestselling author of Boy Swallows Universe, Trent Dalton, returns with All Our Shimmering Skies - a glorious novel destined to become another Australian classic. Darwin, 1942, and as Japanese bombs rain overhead, motherless Molly Hook, the gravedigger's daughter, turns once again to the sky for gui dance. She carries a stone heart inside a duffel bag next to the map that leads to Longcoat Bob, the deep country sorcerer who put a curse on her family. By her side are the most unlikely travelling companions: Greta, a razor-tongued actress and Yukio, a fallen Japanese fighter pilot. 'Run, Molly, run,' says the daytime sky. Run to the vine forests. Run to northern Australia's wild and magical monsoon lands. Run to friendship. Run to love. Run. Because the graverobber's coming, Molly, and the night-time sky is coming with him. So run, Molly, run. All Our Shimmering Skies is a story about gifts that fall from the sky, curses we dig from the earth and the secrets we bury inside ourselves. It is an odyssey of true love and grave danger; of darkness and light; of bones and blue skies. A buoyant, beautiful and magical novel abrim with warmth, wit and wonder, a love letter to Australia and the art of looking up. ...Show more
$32.99
AUD
Category: Crime | Series: Vera Ser.
DCI Vera Stanhope returns in The Darkest Evening, the ninth novel in Sunday Times bestseller Ann Cleeves' enduringly popular series. Driving home during a swirling blizzard, Vera Stanhope's only thought is to get there quickly. But the snow is so heavy, she becomes disoriented and loses her way. Ploug hing on, she sees a car slewed off the road ahead of her. With the driver's door open, Vera assumes the driver has sought shelter but when she inspects the car she is shocked to find a young toddler strapped in the back seat. Afraid they will freeze, Vera takes the child and drives on, arriving at Brockburn, a run-down stately home she immediately recognizes as the house her father Hector grew up in. Inside Brockburn a party is in full swing, with music and laughter to herald the coming Christmas. But outside in the snow, a young woman lies dead and Vera knows immediately she has a new case. Could this woman be the child's mother, and if so, what happened to her? A classic country house mystery with a contemporary twist, Ann Cleeves returns with a brilliant Vera novel to savour.   ...Show more
$32.99
AUD
Category: Crime | Series: Martin Scarsden
  The gripping new Martin Scarsden novel. She breathes deeply, trying to quell the rising sense of panic. A detective came to her home, drugged her and kidnapped her. She tries to make sense of it, to imagine alternatives, but only one conclusion is possible: it's the past, come to claim her.  Martin Sc arsden's new life seems perfect, right up until the moment it's shattered by a voicemail: a single scream, abruptly cut off, from his partner Mandalay Blonde. Racing home, he finds an unconscious man sprawled on the floor and Mandy gone. Someone has abducted her. But who, and why? So starts a twisting tale of intrigue and danger, as Martin probes the past of the woman he loves, a woman who has buried her former life so deep she has never mentioned it. And for the first time, Mandy finds denial impossible, now the body of a mystery man has been discovered, a man whose name she doesn't know, a man she was engaged to marry when he died. It's time to face her demons once and for all; it's time she learned how to trust.  Set in a Sydney riven with corruption and nepotism, privilege and power, Trust is the third riveting novel from award-winning and internationally acclaimed writer Chris Hammer. 'The best Australian crime novel since Peter Temple's The Broken Shore.' - The Times on Silver   ...Show more
$16.99
AUD
Category: Crime | Series: Cormac Reilly Ser.
When Aisling Conroy's boyfriend Jack is found in the freezing black waters of the river Corrib, the police tell her it was suicide. A surgical resident, she throws herself into study and work, trying to forget -- until Jack's sister Maude shows up. Maude suspects foul play, and she is determined to prov e it.   ...Show more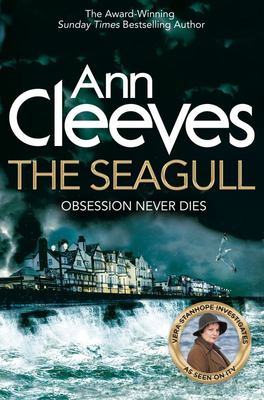 $19.99
AUD
Category: Crime | Series: Vera Stanhope Ser. | Reading Level: very good
WINNER OF THE CRIME WRITERS' ASSOCIATION DIAMOND DAGGER AWARD 2017"One of the best natural writers of detective fiction" Sunday ExpressThe Seagull is Ann Cleeves' searing eighth novel in the bestselling Vera Stanhope series, about corruption deep in the heart of a community, and about fragile, and fract uring, family relationships.A visit to her local prison brings DI Vera Stanhope face to face with an old enemy: former detective superintendent, and now inmate, John Brace. Brace was convicted of corruption and involvement in the death of a gamekeeper - and Vera played a part in his downfall. Brace promises Vera information about the disappearance of Robbie Marshall, a notorious wheeler-dealer, if she will look out for his daughter and grandchildren. He tells her that Marshall is dead, his body buried close to St Mary's Island in Whitley Bay. However, when a search team investigates, officers find not one skeleton, but two. This cold case takes Vera back in time, and very close to home, as Brace and Marshall, along with a mysterious stranger known only as 'the Prof', were close friends of Hector, her father. Together, they were 'the Gang of Four', and Hector had been one of the last people to see Marshall alive. Vera must confront her prejudices and unwanted memories to dig out the truth, as the past begins to collide dangerously with the present . . . ...Show more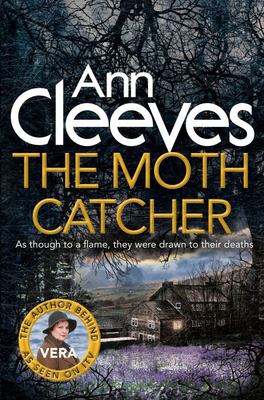 $19.99
AUD
Category: Crime | Series: Vera Stanhope Ser.
WINNER OF THE CRIME WRITERS' ASSOCIATION DIAMOND DAGGER AWARD 2017"One of the best natural writers of detective fiction" Sunday ExpressLife seems perfect in Valley Farm, a quiet community in Northumberland. Then a shocking discovery shatters the silence. The owners of a big country house have employed a house-sitter, a young ecologist named Patrick, to look after the place while they're away. But Patrick is found dead by the side of the lane into the valley - a beautiful, lonely place to die. DI Vera Stanhope arrives on the scene, with her detectives Holly and Joe. When they look round the attic of the big house - where Patrick has a flat - she finds the body of a second man. All the two victims have in common is a fascination with moths - catching these beautiful, rare creatures. The three couples who live in the Valley Farm development have secrets too: Annie and Sam's daughter is due to be released from prison any day; Nigel watches, silently, every day, from his window. As Vera is drawn into the claustrophobic world of this increasingly strange community, she realizes that there may be deadly secrets trapped here ... ...Show more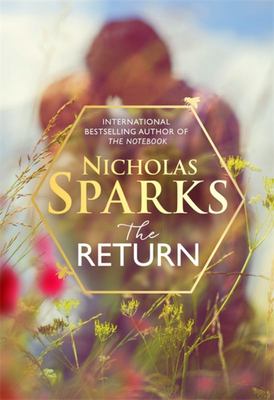 $32.99
AUD
Category: General
Trevor Benson never intended to move back to New Bern, North Carolina. But when a mortar blast outside the hospital where he worked as an orthopedic surgeon sent him home from Afghanistan with devastating injuries, the dilapidated cabin he'd inherited from his grandfather seemed as good a place to regro up as any. Tending to his grandfather's beloved bee hives while preparing for a second stint in medical school, Trevor isn't prepared to fall in love with a local . . . yet, from their very first encounter, Trevor feels a connection with deputy sheriff Natalie Masterson that he can't ignore. But even as she seems to reciprocate his feelings, she remains frustratingly distant, making Trevor wonder what she's hiding. Further complicating his stay in New Bern is the presence of a sullen teenage girl, Callie, who lives in the trailer park down the road. Claiming to be 17, she works at the local sundries store and keeps to herself. Discovering that she was once befriended by his grandfather, Trevor hopes Callie can shed light on the mysterious circumstances of his grandfather's death, but she offers few clues - until a crisis triggers a race that will uncover the true nature of Callie's past, one more intertwined with the elderly man's passing than Trevor could have ever anticipated. In his quest to unravel Natalie and Callie's secrets, Trevor will learn the true meaning of love and forgiveness . . . and that in life, to move forward, we must often return to the place where it all began. ...Show more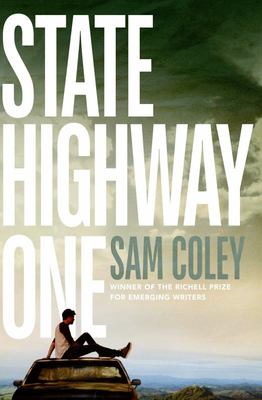 $32.99
AUD
Category: Australian Authors
This is what I want to do. I want to go home. I want you to come with me. 'I want to go from here . . .' Finger on Cape Reinga. '. . . to here.' Finger at the bottom of Stewart Island, right at the bottom of the map. It's been years since Alex was in New Zealand, and years since he spent any one-on-on e time with his twin sister, Amy. When they lose their parents in a shock accident it seems like the perfect time to reconnect as siblings. To reconnect with this country they call 'home'. As they journey the length of State Highway One, they will scratch at wounds that have never healed - and Alex will be forced to reckon with what coming home really means. ...Show more
Hamnet
by Maggie O'Farrell
$32.99
AUD
Category: Historical
A stunning new departure for Maggie O'Farrell's fiction, Hamnet is the heart-stopping story behind Shakespeare's most famous play. TWO EXTRAORDINARY PEOPLE. A LOVE THAT DRAWS THEM TOGETHER. A LOSS THAT THREATENS TO TEAR THEM APART. On a summer's day in 1596, a young girl in Stratford-upon-Avon takes t o her bed with a fever. Her twin brother, Hamnet, searches everywhere for help. Why is nobody at home? Their mother, Agnes, is over a mile away, in the garden where she grows medicinal herbs. Their father is working in London. Neither parent knows that one of the children will not survive the week. HAMNET is a novel inspired by the son of a famous playwright. It is a story of the bond between twins, and of a marriage pushed to the brink by grief. It is also the story of a kestrel and its mistress; flea that boards a ship in Alexandria; and a glovemaker's son who flouts convention in pursuit of the woman he loves. Above all, it is a tender and unforgettable reimagining of a boy whose life has been all but forgotten, but whose name was given to one of the most celebrated plays ever written. ...Show more
$32.99
AUD
Category: Crime
The edge-of-your-seat, heart-in-mouth new Jack Reacher thriller for 2020 - his 25th adventure.  Jack Reacher gets off the bus in a sleepy no-name town outside Nashville, Tennessee. He plans to grab a cup of coffee and move right along. Not going to happen. The town has been shut down by a cyber attac k. At the centre of it all, whetherhe likes it or not, is Rusty Rutherford. He's an average IT guy, but he knows more than he thinks. As the bad guys move in on Rusty, Reacher moves in on them . . . And now Rusty knows he's protected, he's never going to leave the big man's side. Reacher might just have to stick around and find out what the hell's gone wrong . . . and then put it right, like only he can. ...Show more
$29.99
AUD
Category: Crime | Reading Level: very good
An edge-of-your-seat debut thriller with identical twins, a crazy inheritance and a boat full of secrets. Who can you trust? Absolutely nobody! Identical twins only look the same… Beautiful twin sisters Iris and Summer are startlingly alike, but beyond what the eye can see lies a darkness that sets them apart. Cynical and insecure, Iris has long been envious of open-hearted Summer's seemingly never-ending good fortune, including her perfect husband, Adam. Called to Thailand to help sail the family yacht to the Seychelles, Iris nurtures her own secret hopes for what might happen on the journey. But when she unexpectedly finds herself alone in the middle of the Indian Ocean, everything changes. Now is her chance to take what she's always wanted - the idyllic life she's always coveted. But just how far will she go to get the life she's dreamed about? And how will she make sure no one discovers the truth? Written with the chilling suspense of The Girl on the Train and Before I Go to Sleep, The Girl in the Mirror is an addictive thriller about greed, lust, secrets and deadly lies. ...Show more